Just days ago a popular app, Rhythm Studio by Pulse Code, got its first major update. For those who haven't come across this iPhone and iPad music making app, here's the low-down: Rhythm Studio contains a broad collection of virtual instruments such as a full 808 drum machine, 303 synthesizer, sample based synthesizer, etc. There's also an XY style control pad, mixer with FX and 2 new instruments: The DR-9, a 909 style drum machine and the Hornet ribbon synthesizer.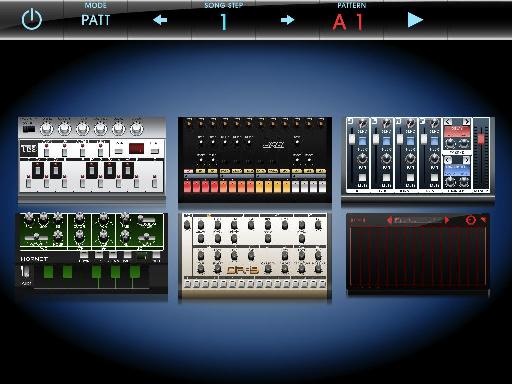 The Zoomed out workspace.
Rhythm Studio has been riding the charts on the iOS App Store since its initial release, and I've found myself happily tinkering with its instruments, creating some pretty nice sounding sequences. The update for Rhythm Studio provides a welcome range of even more features:
Export to audio paste

Emailing song file

The Hornet Synth

909 Style DR-9 Drum Machine

Linear knob control (which makes it a whole lot easier to adjust the controls in my opinion).

Songs can be locked to prevent overzealous post-production!

The Gate FX allows you to slice up sounds like a good 'gater' does

You can now have up to 4 instruments per song and it's easy enough to choose which instruments are in each song, too. Mixer and Control Pad functionality and design has been streamlined.

Thanks to the recent update it feels easier to go about creating sounds than it did before. It was also a lot of fun exploring the new Hornet synth and DR-9 Drum Machine. Overall I have to say I found Rhythm Studio intuitive and easy to use. Programming the instruments with the XY pad is especially satisfying for making your own unique grooves and patterns. The Mixer, with its built in FX, volume level controls, and lovely looking LED display is straightforward to get the hang of if you've ever used a DAW like GarageBand, Cubase or Logic.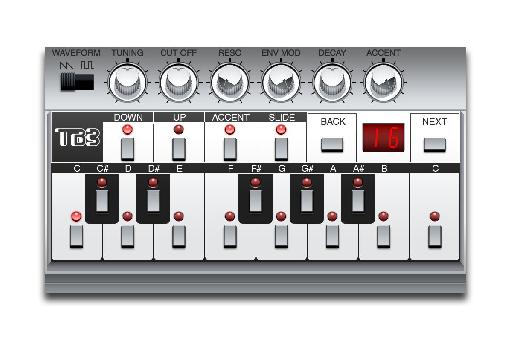 The TB-3 Bass Transistor.
In terms of creating songs the pattern creation and editing (copying and pasting) controls make it a easy and slightly addictive to use. You've been warned!
What's missing? Well, if Pulse Code could add multi-touch functionality in a future update it would make programming sounds and creating parts even quicker and more enjoyable.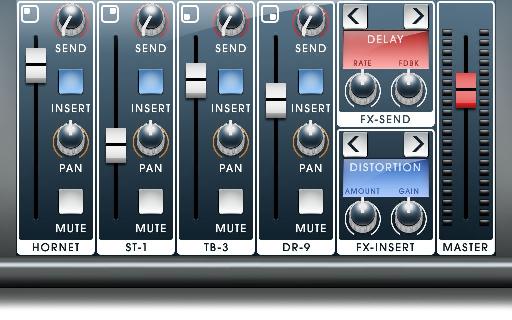 The Mixer is now combined with the FX section.
In conclusion this is a great little music creation app for iPhone and iPad which I enjoyed using as a mini sketchpad for ideas and sonic doodles while on-the-go. And at only $0.99 USD (£0.79 GBP) it's certainly worth downloading for iPhone or iPad musicians.
[Note: the pricing above was correct at the time the article was published. Since then Rhythm Studio is currently being priced at $3.99 USD. Although not as economical as before, in my opinion it is a fair price - Ed.]
Download Rhythm Studio from the iTunes App Store here.