The growing capabilities of DSLRs and other smaller format cameras in recent years to capture high quality video has meant it's easier than ever to shoot great-looking footage. Even some smartphones, with the right attachments, can do a good job. The audio side of things however is often somewhat neglected, and the mics embedded in these devices are really only suitable for more ambient recording. When it comes to interviews, lavalier mics are good but a decent one is surprisingly expensive, especially when you factor in the wireless system you will most probably need to connect it to.
All RØDEs
RØDE has an excellent pedigree in studio and live mics, and the Reporter is one of its more specialized products, designed for all kinds of location voice recording as its name would suggest. The challenges of location reporting are many, including but not limited to background noise, wind, plosives and durability. Happily the build quality of the Reporter is excellent and it's extremely solid yet lightweight, and long enough to be pointed at a speaker without seeming unwieldy. Internally there's a shockmount which eliminates any handling noise and also a multi-layer mesh basket design to provide pop and wind shielding without an external muffler.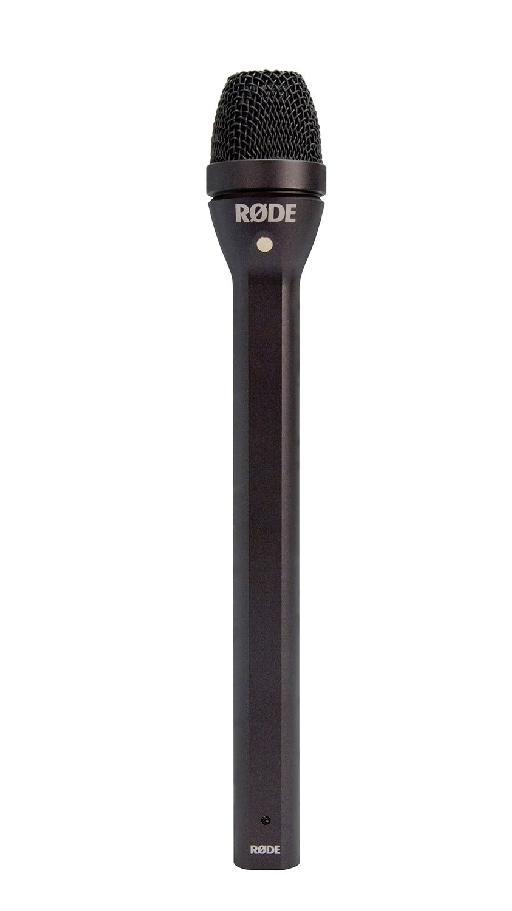 The mic is dynamic so it doesn't require phantom power though you can also supply it with phantom power to achieve more level in noisier environments. It uses a standard XLR connection so you will need a way to connect the other end to a recorder: I used the excellent Zoom H6 for this, which partnered beautifully with the Reporter, though any compatible recording device would do. The frequency response of the mic (70 Hz'"15 kHz) has been specially tailored for voice reproduction to maximize clarity and it even comes with an optional mic flag attachment for you to attach your logo to.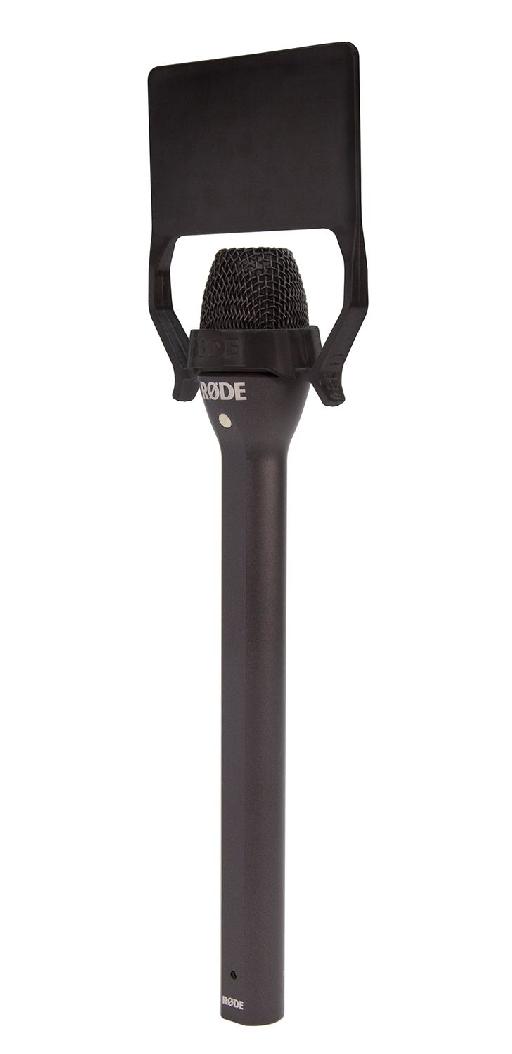 Make Some Noise
As chance would have it, I was able to test the Reporter in one of the most challenging recording environments I have ever encountered: Musikmesse. A more chaotic sonic landscape you will likely never encounter, with hundreds of stands all blasting out music in a confined space. The Reporter is omnidirectional which gave me pause for thought, but in practice it did an incredible job. With phantom power and a pretty high recording level set, it captured voices clearly and accurately while picking up far less of the loud ambient noise than I had expected. The idea behind making it omnidirectional is that the interviewer shouldn't have to always remember to stick the mic right under the nose of the interviewee. And indeed, held more or less inbetween the two, it performed brilliantly.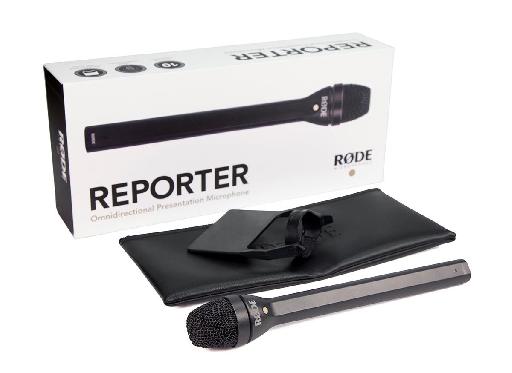 Presentation and interviewing are increasingly common tasks and you might think that to do it properly you need a very expensive mic, or to struggle with the compromises necessitated by trying to use a studio mic in an environment for which it was not designed. The RØDE Reporter gets it exactly right, and for a far more affordable price than many might expect. For any kind of presentation, video or radio interviewing, I cannot recommend this microphone enough.

Price: RRP $225, MAP: $129 USD
Pros: Very durable yet lightweight. Does an excellent job. Affordable. Very forgiving of ambient noise and directionality. Perfect for interviews and presentations.

Cons: Supply phantom power for better level in very loud environments.

Web: www.rodemic.com