If you are a singer, matching a microphone to your voice can be a learning experience. Fairly early on, I discovered that when recording my voice, I could get a more pleasing sound in a hurry with a $500 Electro-Voice RE20 than I could even with an expensive condenser, like a $4000 Neumann U-47. Although it is mostly commonly used as a broadcast mic, Stevie Wonder, Mick Jagger, and Bob Dylan all have used the RE 20 on some of their records, so clearly, I am not alone in my love for it.
It has a lovely smooth and warm sound and the mic has virtually no proximity effect, which means that getting close to the mic when singing does not produce exaggerated lows, that admittedly can sound sexy when desired. It sounds pretty much the same 3 inches away as right on top of it.
It is, however, definitely not a handheld mic suited for live performance, it's a studio mic.
For years, like most live performers, I have relied on various Shure and Sennheiser dynamic mics, and make no mistake about it, they are very good mics for the money. They are sturdy, reject off-axis noise well, and can handle loud signal coming into them. The last few years, I have mostly relied on a Shure Beta 58A, a newer version of the classic SM 58 with a slightly brighter and clearer sound. It's fine, but I have missed my RE20.
I learned that Shure does in fact make a microphone that has more of the properties of the RE20 regarding proximity effect and overall sound, the KSM8. I have been tempted to try it, but it's $399, which is over twice as much as mics like the Beta SM58A and most of its competition, so it's always been, "well, maybe someday."
If you live in Europe, you are probably familiar with Proel, as they make very popular electronic products, but in the United States they are not yet well known. I became familiar with them with at the NAMM show a few years ago, showcasing their new Dexibell keyboards. I received a Vivo S7 digital piano to review, which I loved, and became an early adopter of it as my primary live performance keyboard.
I recently learned from Proel's US product rep, Antonio Ferranti, that they have also have a line of "Eikon" microphones that are very comparable to well-known microphones at a much lower price, and one of the latest is the Eikon EKD9, which he said has remarkable similarity to the Shure KSM8. Antonio offered to send me one to test and review, and spoiler alert, I can tell you, this will now be my primary live performance mic.
Specifications
The EKD9 is a dynamic Neodymium Dual Coil Super Cardioid mic. It has a frequency response of 50-19000 Hz, which compares favorably to the RE 20's 45-1800 Hz. Again, like the RE 20, it has an internal humbucking coil to reduce noise. It comes with a mic clip and carrying bag, with a four-year warranty. The build quality is very sturdy, and the barrel is comfortable to hold.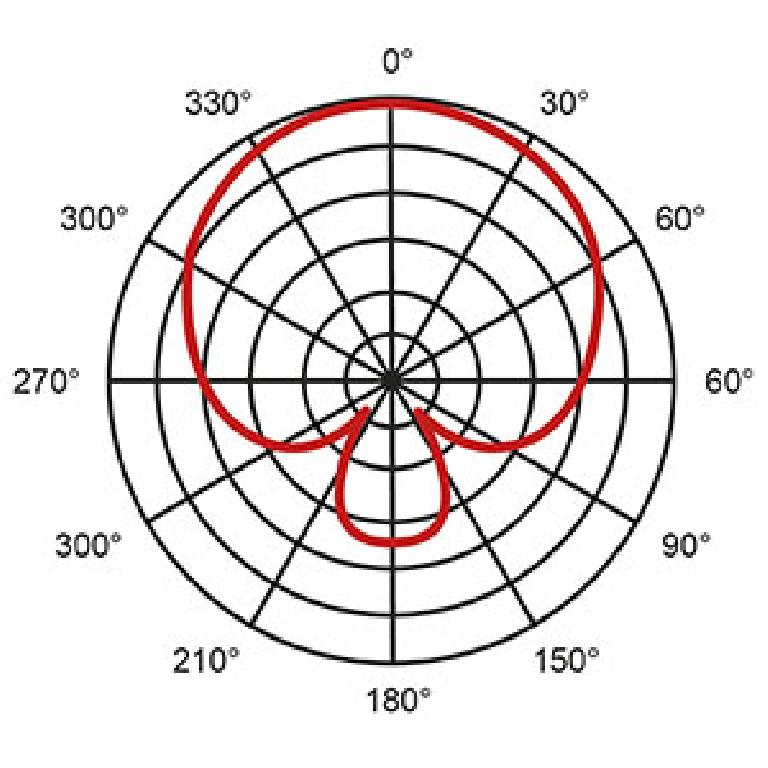 Specs schmecks, how does it sound?
I opened up a new Logic Pro project and starting recording with these three mics. I record through the transparent mic pres on my Apogee Element 24 audio interface, so there is little to no coloration coming in. Initially I added no processing like EQ or reverb, as I would normally do when performing live.
I began with the RE 20 and sure enough, there is that nice warm sound that I like on my voice.
Next up was my trusty SM Beta 58A. It has a hotter output, so I backed the incoming level off a bit and recorded not too close to the mic to minimize the proximity effect. Frankly, it sounded better than I thought, but the sound was less warm, and more, for want of a better term, more clinical, which is how I have felt singing through it live.
Finally, it was time to try the EKD9 and what a pleasant surprise. Again, the output is hotter, so I backed off the level, but while singing I moved closer and farther away to the mic and the sound changed extremely little, like the Re 20. The sound was definitely closer in warmth and roundness to the RE 20, a bit brighter and with excellent clarity.
This is also an excellent mic for recording for my voice, but my real intended usage is for a live performance mic. I plugged both the Beta 58A and the EKD9 into the Yamaha mixer I generally use live, added a touch of reverb but keeping a flat EQ and snag back and forth into each, and the difference was immediately noticeable.
This is the way I want my voice to sound when I am singing live. The price is only $99 US, considerably less than the Shure Beta 58A and a quarter of the price of the comparable Shure KSM8!
Conclusions
If you are a singer who really loves to utilize proximity effect and hear the sound change as you move around the microphone, by distance and angle, this may not be your best choice. If like me, however, that is not what you want, but consistency at different distances and positions while achieving a clear yet warm sound with excellent noise rejection, I think this mic is a great choice, especially at this price point.