Polyverse Music is a new group that aims to create interesting and innovative plugins for musicians by collaborating with respected artists and producers. Their first endeavor is I Wish and it was created in collaboration with the world-famous Infected Mushroom.
I got the chance to review I Wish and was quite surprised with its uniqueness.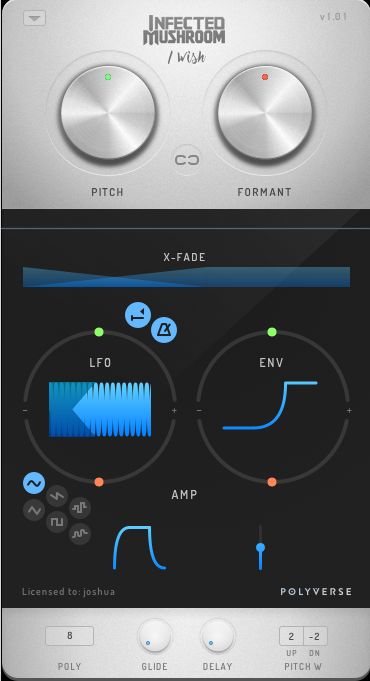 The setup to begin using I Wish is a bit more complicated than most MIDI effects in that you need to route audio into the MIDI channel. Once that is done, you then need to let the audio play and hit notes on your keyboard or have a MIDI clip containing some notes on the MIDI track itself to activate the plug and effect the audio.
When a MIDI note is triggered, I Wish samples the incoming audio and captures individual pitch cycles with discernable note frequencies. Lower notes create longer loops which results in lower pitches and higher notes result in higher pitches. Though extremely low notes, -C2 for example, create a stuttering loop effect.
The plug has a number of controls. There are the main pitch and formant controls at the top. There is the LFO with 6 shapes whose lengths can be changed. Both the envelope and the LFO can be routed to the pitch and the formant controls separately or you can link them. There is the main attack and release as well as the standard dry/wet parameters. And at the bottom of the plug there are a few bonus features like the pitch glide, some delay, and the voice control (up to 32).
There are a few ways you can approach this plug depending on the desired results. Let's look at a few by using a short vocal phrase.
Original vocal sample:
Here is what it sounds like with an arpeggiator on the MIDI channel repeating at 1/64. It sounds similar to a vocoder.
Cocal arp 1/64: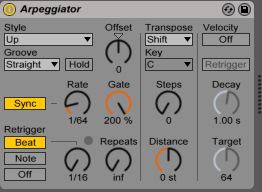 Here we get a more granular synth sound with lower longer MIDI notes and no apreggiator.
Granular-synth-sound:
And the same granular style here with a -24 semitone formant envelope and a bit of reverb.
Granular synth sound 2:
Also, we can make an FX riser out of any sound quite easily. We just need to link the pitch and formant controls and automate them over the course of the risers intended length. I have added a few extra effects to really make the sound stand out, but all the heavy lifting is done by I Wish.
The audio I used for this example is different from those above. It is from the same vocalist, but it needed to be longer vocal clip than the original short vocal phrase.
FX-riser:

Overall I would say that this plugin is quite unique and can generate some really great results from any audio sources.
One drawback is that it takes quite a bit of time to get things cooking. From the initial set to determining the size and placement of MIDI notes and whether or not to use an arpeggiator, for example.
However, if you take the time to figure out what works I Wish can add a lot to your projects in terms of unique variations and stylized audio.
Price: $99
Pros: Unique stylized results
Cons: Time to get those results