Review: Novation SL Keyboard Controller MKIII
With comprehensive DAW integration as well as plenty of realtime controls and the ability to interface with your CV-controlled gear, could Novation's SL MkIII be all the controller you ever need?
We finally have a new version of the Novation SL Series keyboard controllers. Back in 2009 when it was first released, the SL series was a big hit. It came in 3 sizes, 25, 49 & 61 keys. There was even a Zero edition that just had the controls without the keys. Now in 2018, the SL series keyboards has seen a serious update with some new features that's got a bunch of YouTube influencers excited. Let's see what the fuss is all about.
Overview
The SL MkIII is a MIDI Keyboard controller for your DAW as well as hardware devices that respond to MIDI or CV. It has a built-in polyphonic 8 track sequencer with USB, 5 pin Din MIDI and analog CV outs. The SL MkIII comes in two sizes now - 49 key and 61 key. There is no 25 key version and no Zero version with just the controls, at least for now.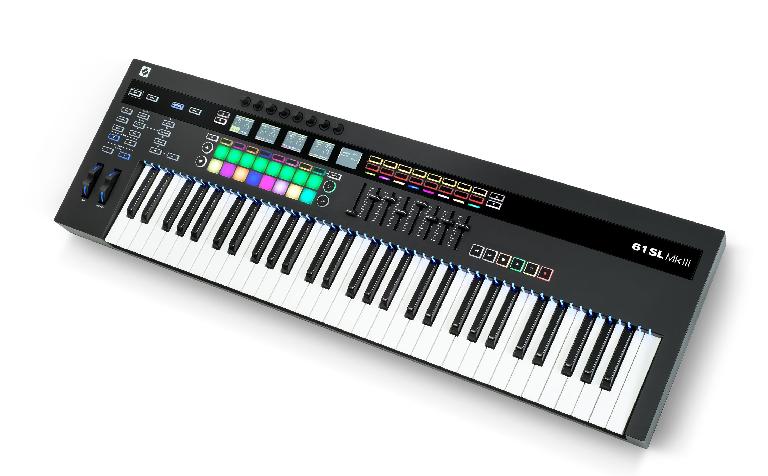 Novation already produces the highly popular Launchkey controllers but the SL Series is for the musician who is looking for a bit more from their controller. If you are a fan of the Arturia Step range of controllers and the Native Instruments Komplete Kontrol devices, this SL MkIII will seem like a perfect combination of these aforementioned. Sure, Native Instruments has their NKS standard which makes it easier to control third party plugins but if you are willing to live without NKS support, the SL MkIII is probably the best option for a keyboard controller available right now.
Hardware
The SLMkIII has a Fatar keybed with the LED light guide popularized by Native Instruments. I found it gimmicky and unnecessary when it first came out but with the SL MkIII, I now see it's a highly functional feature. The light guide is also a lot taller than the ones on NI's S series so it's visually a lot more in-your-face! There are 8 sliders and 8 endless encoders alongside a 2 by 8 grid of pads. The pads feel OK. They don't really compare to the Launchpad, Ableton Push and Native Instruments Maschine pads but they do the job.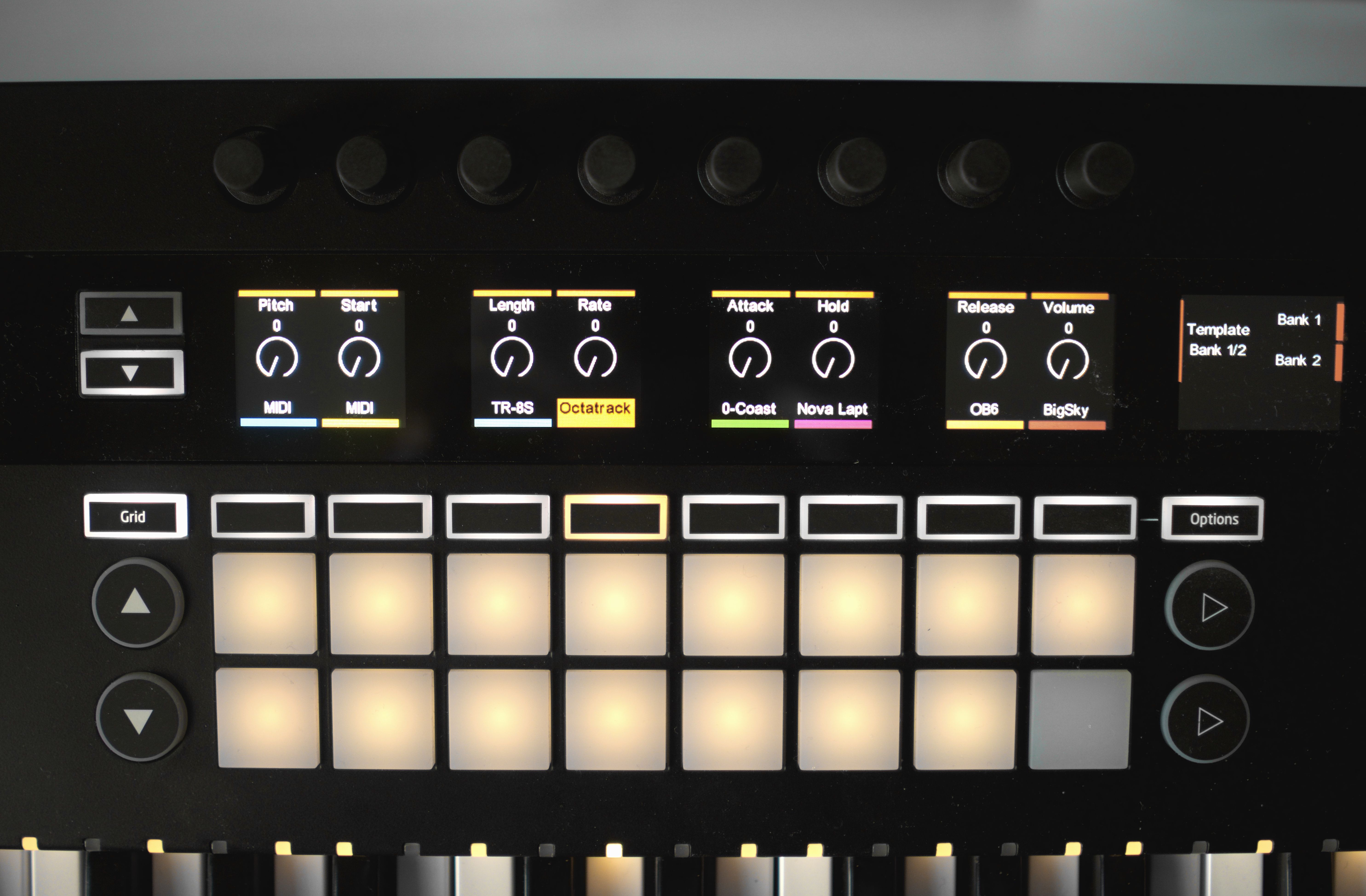 Surrounding these there are a variety of push button pads that address various features depending on if you are in DAW control mode or built-in sequencer mode. There is a 6 Button transport that works to control your DAW transport as well as the internal sequencer transport. The Pitch Bend and Mod Wheels are rubberized and a bit thinner than the ones on the Native Instruments S Series. I definitely like it a lot more. Both the wheels have built-in LEDs that change color depending on the part selected. Novation has really gone all out on the use of RGB LEDs in this controller.
In Control
The SL MkIII works great as a DAW controller. I tried it with Ableton Live as well as Logic Pro and the integration is excellent. The Transport controls just work - no need for any tinkering around to set up the transport functions. The sliders are pre-mapped to control track levels and the encoders can control various parameters of the selected channel strip. There's a dedicated pair of buttons to navigate to different tracks, which makes it a lot easier to quickly switch a focused track and use the encoders to change parameters.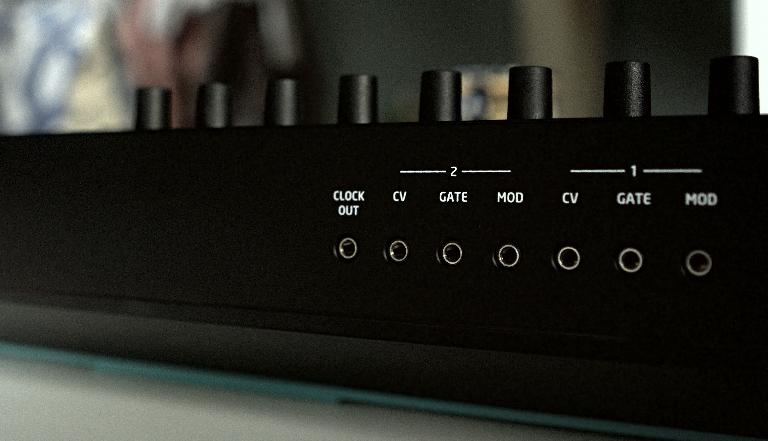 The built-in Arpeggiator feature works in In Control mode and will output the actual arpeggiated notes to the DAW. The 2 by 8 grid works great for Ableton's clip launching. There's also two scene launch buttons but these buttons lose their purpose with other DAWs. All in all, it's a great keyboard controller for your DAW, if you are using Ableton, Logic or Reason. I am looking forward to seeing support for more DAW's like FL Studio and Pro Tools.
Components Software
I'm really glad to see the back of Automap. It was always a pain to work with and very annoying to have another app open up every time you load the DAW. I remember it used to crash a lot as well. Now the controller just works directly with the DAW. Any specific mappings or templates that need to be created or edited is done in the Components software which has a really nifty web based interface. Updating the firmware is also done in Components but make sure to use a web browser that supports MIDI transfer - the Mac OS Safari browser does not.
I found myself using Components mainly when working with the internal sequencer options and creating custom templates. Novation makes use of the LED light guides on the keys as a really good visual indicator during firmware upgrades. There are a lot of customizations that can be saved for the 8 track pattern sequencer, right down to the name of the hardware the part will be controlling. The SK MkIII comes with some templates for popular hardware synths if you don't want to make your own.
Internal Sequencer
The internal sequencer is probably the highlight of the SL MkIII. It can work as a standalone sequencer for your hardware synths. With the 2 MIDI DIN outs and 2 analog CV outs, there's plenty of options for a fully DAW-less performance. Each of the 16 channels on each port is independently addressable and the 8 track-16 step sequencer is quite deep. Each track pattern can have independent start/end position, direction and sync rate. So polyrhythmic pattern sequencing which is getting really popular these days is awfully easy to setup on this controller.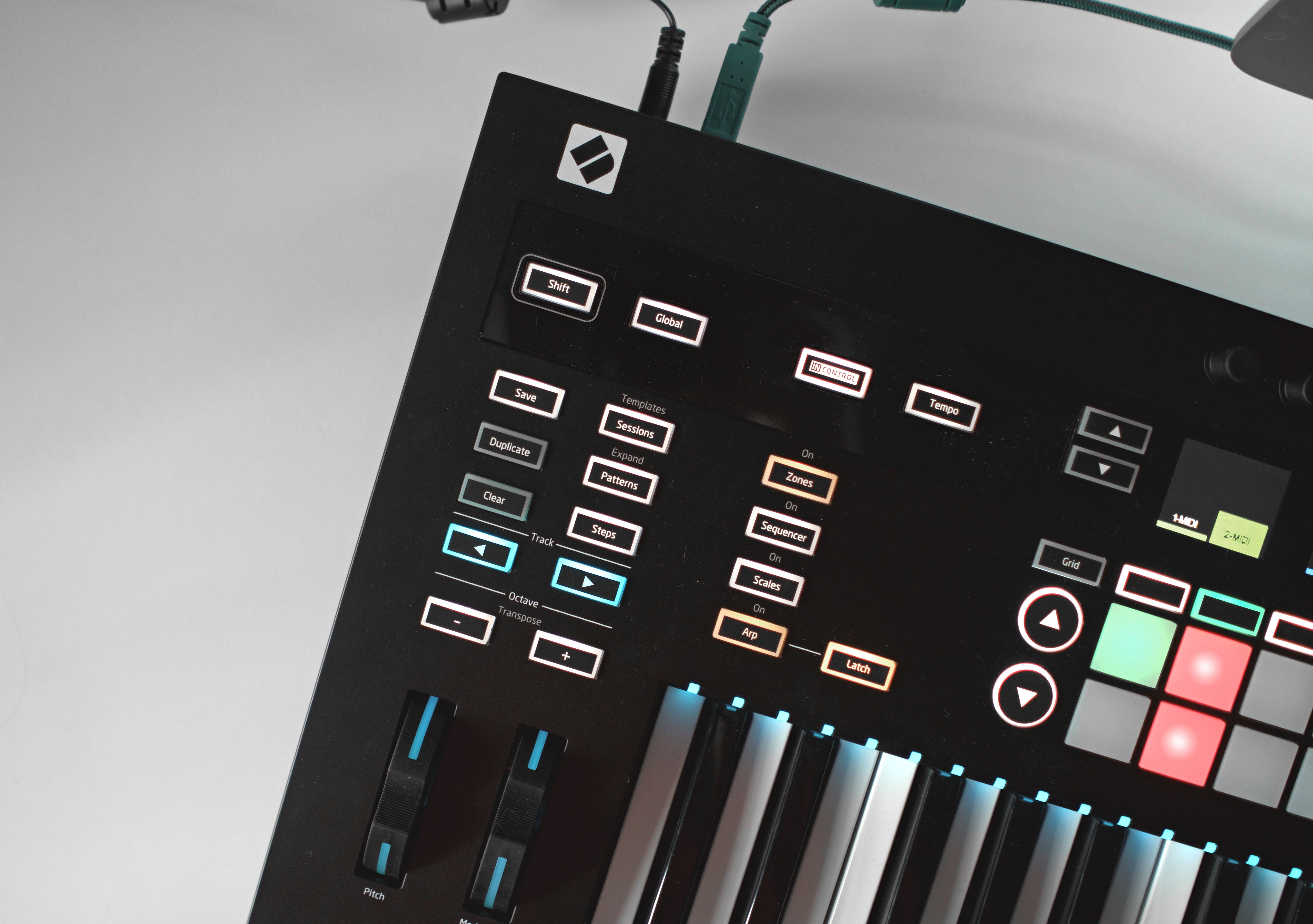 To go a step further, you can even incorporate multiple pages of the encoders and sliders to control and automate various aspects of the synthesizer. The parameters can be input on a per-step basis or recorded in realtime. I haven't seen a quantize function, which would be great to have too. There is a scales feature which can be set to use specific scales and skip non scale notes or just use the light guide to indicate the scale but not disable the non-scale notes. The built-in arpeggiator is the cherry on top with a variety of controls like direction, gate time, sync rate, octaves, velocity and even an arp pattern sequencer similar to Logic Pro's Arpeggiator Grid mode.

Conclusion
When I first heard the SL MkIII was about to be released, I was a bit skeptical about its place in the MIDI controller world considering the saturation of MIDI keyboard controllers on the market. But after actually working with the device, I feel the SL MkII does what would typically take multiple devices to achieve. It may not bring something totally new to the table but it can be used to replace multiple devices and reduce redundancy. A lot of musicians use a keyboard controller with their DAW and use something totally different for their hardware synths. Granted, in the purely analog world, you will only be able to control up to 2 devices with the SL MkIII keyboard but that's also true of the next best option out there.
I like the idea of one central controller for everything instead of multiple controllers, as things can get cluttered and messy. Its a bummer Novation doesn't make a 25 key version of this as that would be a great option for live performance but at the same time I also see the problem of fitting all these controls into a smaller form factor. For now, the SL MkII 49 key should do the job. The controller needs a power adapter to run, it does not run on USB bus power which is a shame for pure DAW control. Maybe Novation can consider a bus powered mode for DAW use while having the power adapter for standalone usage.
Pros
: All-in-one solution for controlling a DAW, MIDI hardware & analog hardware.
Cons
: Doesn't run on bus power.
Price
: $599.99 for 49 keys & $699.99 for 61 keys.
Web
:
https://novationmusic.com/keys/sl-mkiii