I upgraded my Novation Launchkey to the new mkII model, and I must say I'm very impressed. I got my hands on the 61-key model. But they are also available in 25-key and 49-key models. To start with the Launchkey is an awesome MIDI keyboard and on top of that it integrates very well with Ableton Live. But it can also integrate its controls and parameters with other DAWs. Let's take a look at what is available on this newer model and how well it operates.
The New Look and Parameters

The color has changed on the newer model. Novation has opted for a black body, with blue base. On the controls side it comes with 9 faders, plus 9 buttons under these faders that can be used for muting and soloing tracks when using the InControl or HUI emulation mode in your DAW. Plus there are 8 rotary knobs, buttons to skip back and forth between the faders and rotatory knobs, a LCD display showing the value of the chosen parameters, Track/MIDI Channel back and forth buttons, octave switching buttons, modulation and pitch wheels. And even transport controls buttons.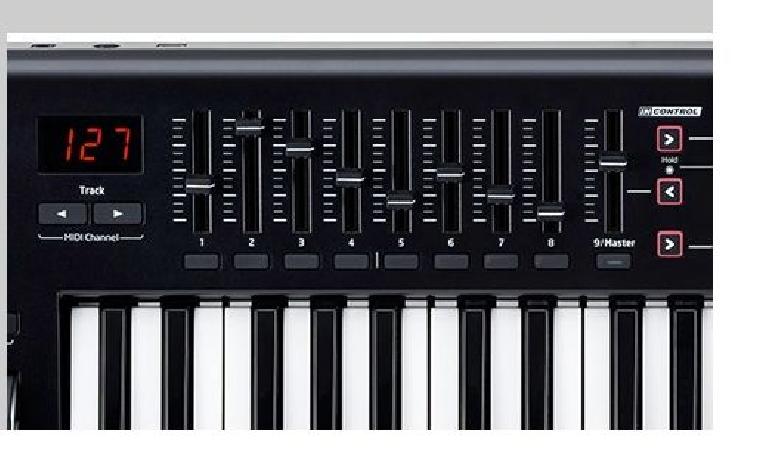 Synth Keys
The Launchkey features what Novation call synth-weighted keys on the controller. These keys have a nice spring in them, which will work well for playing synth instruments. They might not be ideal if you want a more semi-weighted feel to the keys, so test out the feel of the keys first. Also the keys are slightly narrower than your standard piano keys. Great if you have smaller hands, but if you're used to bigger scale keys it might take some getting used to.
Launchpads on the Controller
One of the main features is that the controller comes with 16 velocity sensitive pads. These are the same pads that are included on the Launchpad controller. What's different about the mkII models is that these new velocity sensitive pads feature RGB color feedback lighting, and they can now give you much better feedback on what your clips are doing in Live. And they look really cool when they flash different lights when the clips change in Live!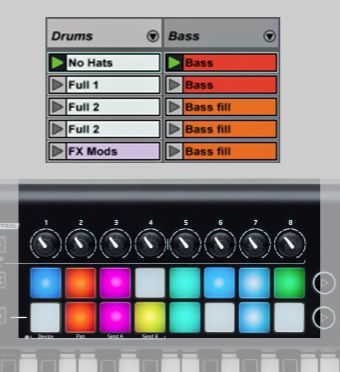 Integration with Ableton Live
The Launchkey is at its best when used in conjunction with Ableton Live. I was amazed at how well it integrated. I opened up an Operator patch with a Rack and some Macros, and on opening my 8 rotary knobs were linked straight away to these macros knobs.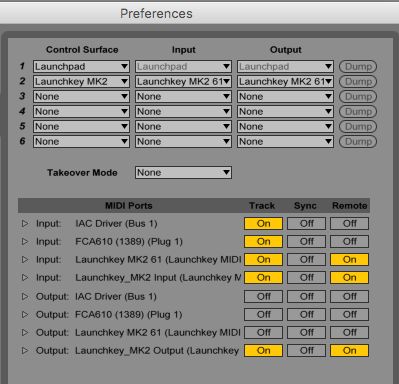 So there is definitely seamless integration between the mkII and Ableton Live. And the transport functionality helps you navigate your project by launching and recording clips on the fly, which I found really helped speed up my workflow in Live.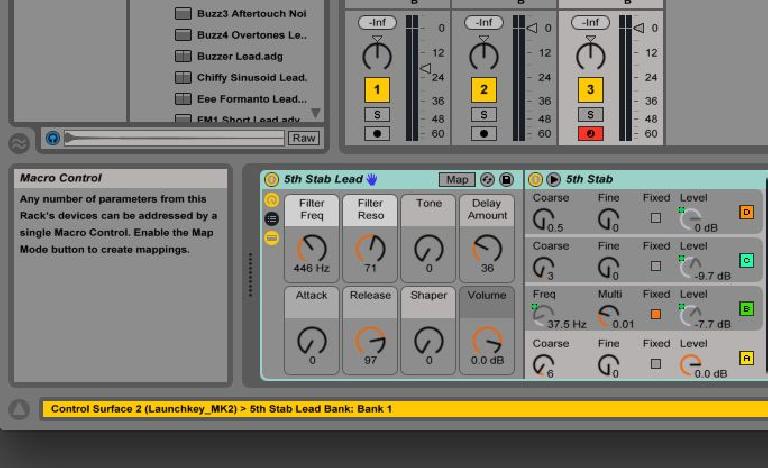 InControl
InControl is the protocol that is used if you wish to use the controller with DAWs other than Ableton Live. In Your DAW, the MIDI Input and Output preferences can be set to the Launchkey InControl option. You can also set the controller to Mackie HUI emulation mode, then you can make full use of the transport control buttons on the device.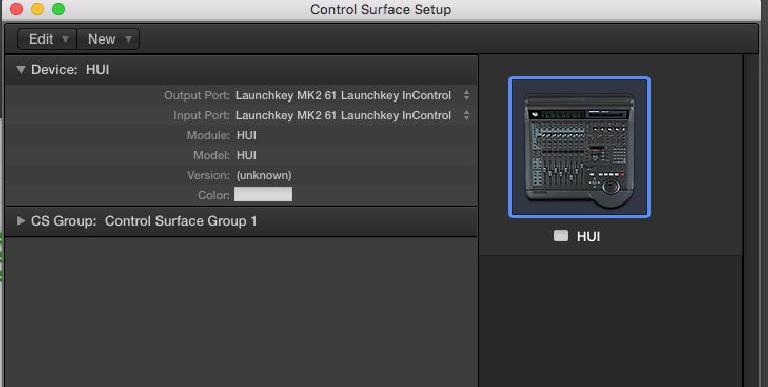 Bundled Software
The Launchkey comes bundled with some audio software. First you get a copy of Ableton Live Lite, which is great if you haven't used Live before. You can get the real benefit of how this controller can integrate so well with a DAW like Live. Plus if you want to upgrade to Ableton Standard or Suite, the cost is less going from the Lite version. You also get the Novation Bass Station and V-Station virtual instruments, plus 4 GB of Loopmasters sample content. So you get quite a bit of software to use with the controller, if you don't already have.
Conclusion
Overall the Launchkey is a great feature-packed MIDI keyboard controller for its price. The synth keys feel great if you want to perform with synth instruments, but it can take some getting used to if you prefer piano style weighted keys. It integrates superbly with Live. You can switch easily between instruments and all the controls are mapped to it. Plus you can use the pads to trigger and change Live's clips. It can also work very well with other DAWs using its InControl technology.
Price:
Launchkey 25 key – $130
Launchkey 49 key – $170
Launchkey 61 key - $210
Pros: Nice feel with the synth-weighted keys for synth performances. Velocity pads have great visual feedback in Live. InControl works great in HUI emulation mode in other DAWs.
Cons: If you prefer piano-style weighted keys, you may not like the feel of the keys. Plus the keys are slightly narrower than your standard MIDI keyboard.