Novation's controllers are widely used across the music technology world and the company has a particularly strong lineup of devices targeted at controlling Ableton Live. The smallest of the new "Launch" lineup is the Launch Control, a very compact MIDI box that's more capable that looks might suggest. At £80 / $125 it's not going to break the bank, and these are retail prices, so street prices may well be lower.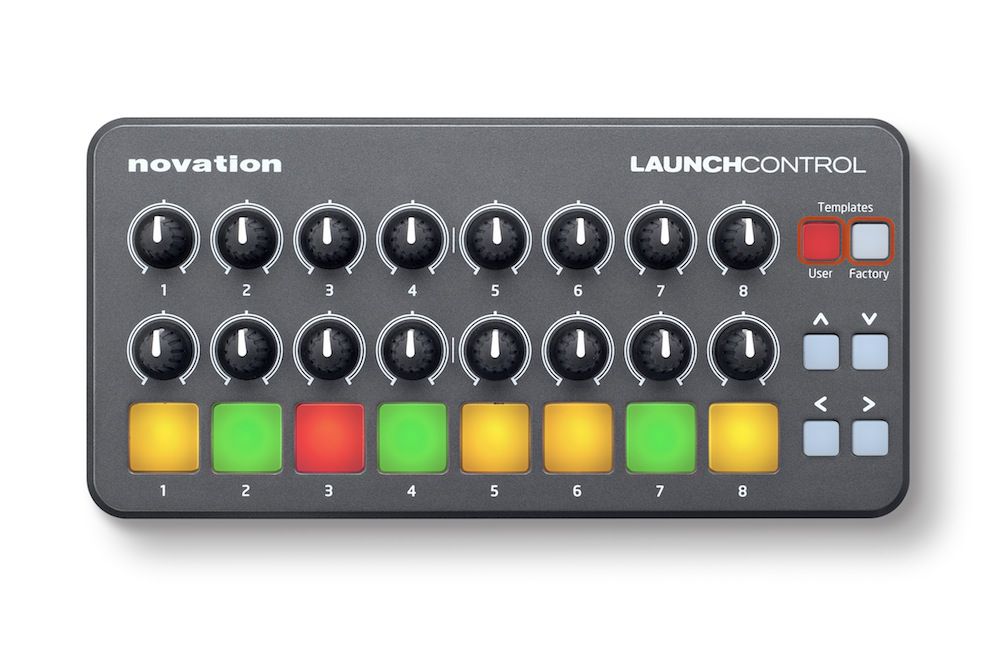 Lightweight and compact, the Launch Control is still very well constructed.
Small is beautiful
Launch Control is small and lightweight but still sturdy, with a Kensington lock port for securing the box and a USB cable to connect to your Mac or PC. Like the other members of the family, it is compatible with the Launchpad iPad app and when connected, maps to the relevant parameters inside it. To enable this, you will need to have a Camera Connection Kit to let you hook up the USB cable to your iPad. If you do, you'll find the Launch Control powers from the iPad, or indeed from your computer when connected that way.
There are 16 assignable knobs and eight pads, backlit and color-coded. The idea is that where the Launchpad is used for triggering, this can also be used for parameter tweaking thanks to its knobs. The two are designed to be used together, though this is easier with a computer than on an iPad, where you're likely to run out of available USB inputs rather quickly. The controls are sturdy and responsive and the pads are reassuringly tactile when you press them, clicking down enough to tell you that you have successfully pressed one. To navigate a project you can use the four arrow keys to the right of the front surface and the two remaining buttons provide access to user or factory templates : eight of each. So it's possible to use the device with other DAWs like FL Studio, Cubase, Reason, Logic and others and create and save templates for instant recall.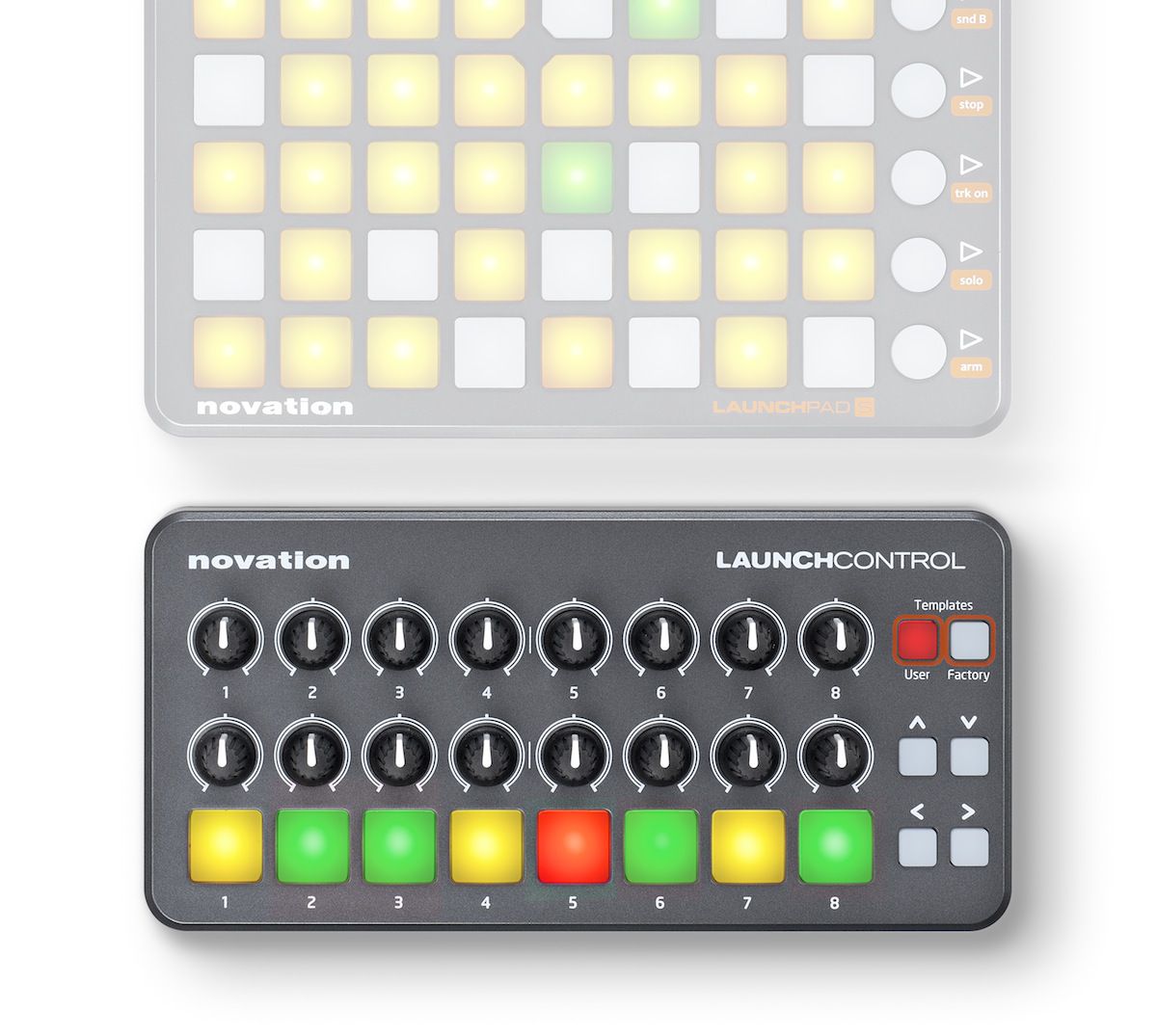 It's designed to partner with the Launchpad or Launchpad Mini and add knobs to your arsenal of controls.
Hands-on
In use, Launch Control is great and you can use the knobs to change filters, levels and effects while the pads are good for muting, effect activation or launching clips or scenes. It works well with the iPad Launchpad app, which is really cool and fun to use, and benefits from having some hands-on effect controls and clip triggers via the hardware buttons and knobs. Color-coding of the buttons is also useful to help you keep track of what's going on, and you get Live Lite bundled for free as well as a sample collection from Loopmasters. You even get the V-Station and Bass Station soft synths bundled, which is a nice touch.
Launch Control is an incredibly compact MIDI controller that is geared towards working seamlessly with Live but is also easily adaptable to work with other DAWs. It's hugely portable, nicely designed and easy to get to grips with. If you need to control Live on the move or are just a little pushed for space, it's a great way to go.
Web: http://global.novationmusic.com/midi-controllers-digital-dj/launch-control