Native Instruments has quite a track record in making DJ software and hardware and the German developer's Traktor for iOS has been an incredibly popular venture into the world of mobile DJing. One lingering problem with performing from your iPhone or iPad has always been getting the sound out at a high enough quality and gain to suit a PA system. The headphone jack isn't ideal, and although many audio interfaces are starting to get iOS compatibility, a lot still rely on Apple's Camera Connection kit to convert the connection type to USB.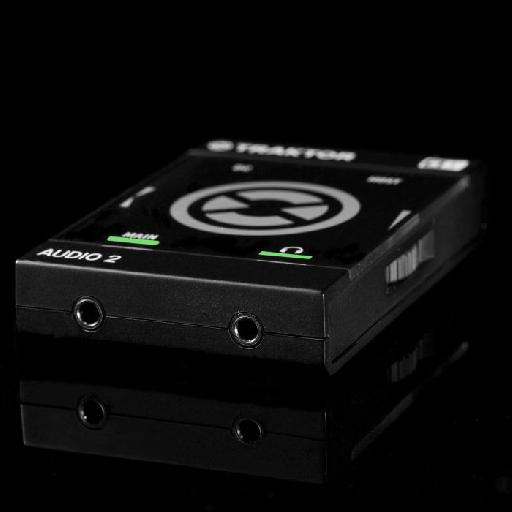 Much smaller than you'd think
Enter Traktor Audio 2, an extremely compact pro-level soundcard for iOS that's designed to work with Traktor DJ for iOS, and is also able to channel sound out from iOS itself and other apps that output audio. Priced at £89, it's really small and light'"just 68g in weight, and has small rubberized feet to stop it sliding around. It comes with two cables: one mini USB to 30-pin Dock connector and one mini USB to regular USB, since it can be used as an audio output device for your Mac or PC as well. There's no Lightning cable supplied which will be a little disappointing for anyone with a newer iOS device, but you can add a 30-pin to Lightning adaptor at a cost of around £25.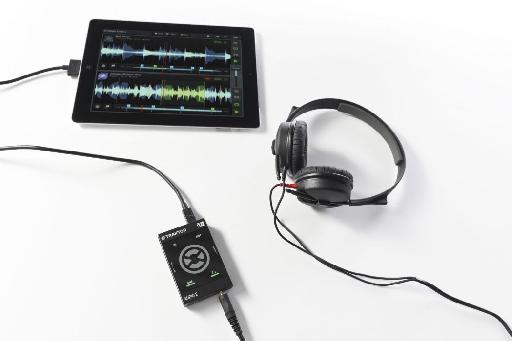 Connect to your iOS device or your Mac or PC to get sound out in high quality.
The controls are pretty straightforward and you'll find a headphone mini jack output with level control and a main stereo output mini jack that runs at full volume for sending signal on to an amplifier or mixer. The box splits the two Traktor decks into separate audio channels so you can cue or pre-listen to one deck without sending it out to the crowd, and there's another level dial for this volume. In internal mixer mode, you control headphone and cue volume on the box, and in external mixer mode the two audio outputs are used to feed an external mixer from where you can set their levels. The latter mode is best suited to a larger DJ setup where you use separate controls to mix the signal, and just use Traktor Audio 2 as a means for getting sound reliably out of your device.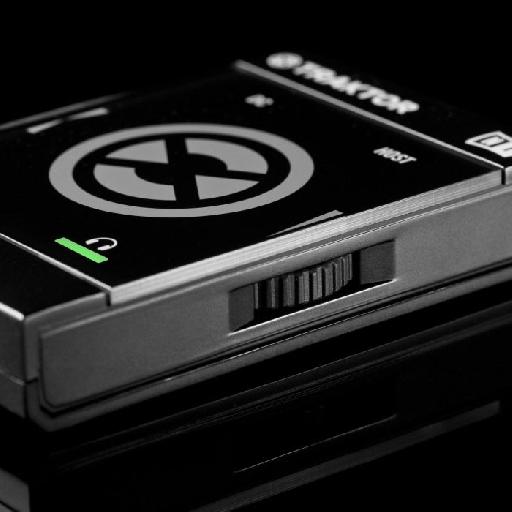 Variable controls for headphones and cueing, depending on which mode you use.
Traktor Audio 2 powers fully from your Mac or PC and also powers from your iOS device, though its overall output gain will be slightly quieter in this mode and will also drain your battery, so NI offers an optional power supply to avoid power issues, for £22. Operating at 24-bit, 48 kHz resolution, it has plenty of punch and audio quality is crystal clear when playing and mixing. Although it only has a relatively small selection of outputs you still get a lot considering the extreme portability on offer, and it will certainly be enough for DJs wanting to use the twin decks of Traktor DJ. It actually comes with a code to download Traktor LE2 for your computer too.
Price: £89 GBP / $99 USD
Pros: Extremely portable. Great sound quality. Flexible outputs considering small size. Works with Mac or PC as well.
Cons: No bundled Lightning cable. No bundled power supply.