I don't generally do product reviews, as I always feel someone else in MPVHub's testing lab can do so more thoroughly, but when I discovered this Neo-Soul library I felt compelled to take it on.
I started singing and playing keyboards in rock and roll bands in the mid-60s, after the Beatles made everyone want to be a Beatle. Initially, I played a friend's Hohner Pianet, which had a great sound. Listen to the classic Rod Argent solo on The Zombies 'She's Not There' and you can hear how exciting it was. But it frustrated me in that it had no sustain pedal and not much dynamic range.
So I went into Boston's E.U. Wurlitzer store and there saw a new Wurlitzer 145 Electronic Piano. It had a built-in speaker, vibrato, a sustain pedal, and more dynamic range (although still limited) and as I played it, I realized this was the sound I heard on Ray Charles' 'What'd I Say', Marvin Gaye's rendition of 'I Heard It Through The Grapevine' and many other records I loved. It was also pretty affordable. Sold! I also bought a used Farfisa organ and I was good to go playing the music of my favorite British Invasion groups.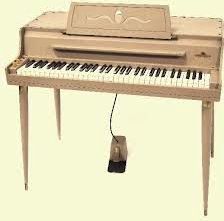 In the early 70s, I was offered a gig in LA so I sold my keyboards and moved. By then, Wurlitzer had replaced the 140 with the black plastic bodied 200a, made famous by The Beach Boys, the Carpenters, Supertramp, etc. and I played that.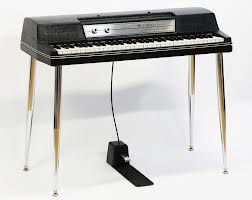 The Wurlitzer electronic piano was a bear by the way to keep in tune. If you played it hard long enough, the reeds would eventually break and when you bought new ones, they were sharp unless you filed off some of the solder it came with, or flat, in which case you had to add solder. So a good tech was worth his weight in gold. But I loved the sound and I still do and in recent years, it has made a big time comeback.
By now however, I was listening to other kinds of music. Stevie Wonder, Herbie Hancock, Billy Joel, and others got my attention and they were playing an electric piano that sounded very different from my beloved Wurlitzer, the Fender Rhodes, a tine-based instrument. More bell-like in tone ands with a greater range of dynamics, it was initially weird for me to play as it had a spongy action that literally required a different technique. But I loved the creative possibilities it afforded me, and so I bought a used silver top suitcase model.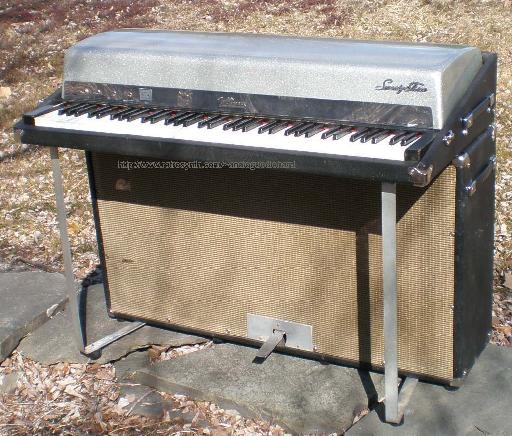 The suitcase sat on a speaker cabinet and had a great tube sound and panning tremolo that was very distinctive. It also had a very bell-ish sound, almost vibraphone-like, but I soon discovered that not everyone's suitcase sounded like mine. They could be tweaked to sound quite differently. Later models had thinner tines which gave it less of a bell sound but more funky, and then when the Mark series of Stage models came out, played through different amps, there were a gazillion different Rhodes sounds out there. Once again, a good tech was worth his weight in gold. I had mine tweaked and ended up with a very personal Rhodes sound that nonetheless was clearly classic Rhodes.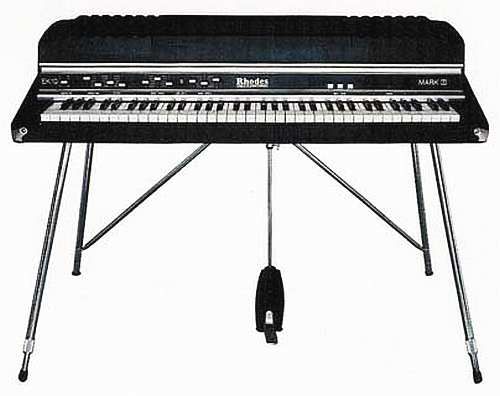 The Rhodes sound kind of went out of fashion in the 80s, replaced by a version of it on the Yamaha DX7 popularized by guys like David Foster. I sold my Rhodes and Wurly and went DX7. It was a lot easier to carry around and did many more things well than my originals, but it was thin and just flat out lacked the soul.
Obviously others eventually reached the same conclusion, as there are now a goodly number of Fender Rhodes and Wurlitzer virtual instruments and libraries, some of which are quite good and I was not unhappy with my choices.
UNTIL'¦.a friend called me and said, 'Jay, you gotta check this out!'
Here was a Kontakt based Rhodes suitcase emu that barked, farted, and reacted dramatically to my playing, with all the velocity and tuning anomalies that individual Rhodes pianos had. It also provided great control over them, with high-quality built-in FX, and I knew I had to have it.
Well, work with an orchestral palette came around and I put purchasing it on the back burner. By the time I got around to it, the original suitcase version had morphed into the Neo-Soul Keys 3X Library, which also has a Stage model and a Wurlitzer, all for $149.99.
These guys are serious Gospel/Urban cats and the library is geared to that, but if you want to sound like Billy Joel's 'Just The Way You Are' or Supertramp's 'The Logical Sound', rest assured, you can achieve that easily with this collection. It is incredibly versatile and customizable.
In the following picture, I have loaded up the default patch for the suitcase, which is still my favorite Rhodes.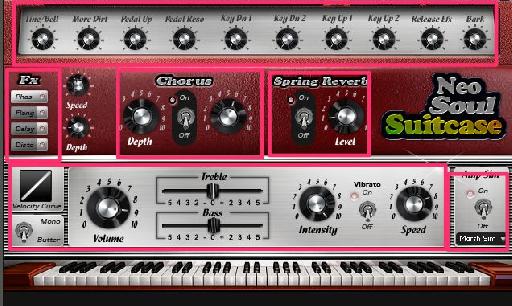 As you can see, you have an incredible amount of control over the sound and with Kontakt's MIDI learn capabilities, you can automate things like the amount of bell, dirt, and bark. You can control the velocity curve. There is a great sounding chorus, spring reverb, phaser and other FX. There are even amp simulations, which are particularly useful for the Stage model and the Wurlitzer, as indeed people did and do play them through all kinds of different keyboard and guitar amplifiers.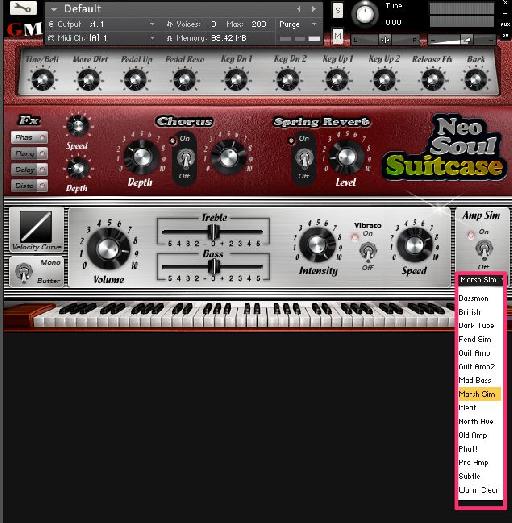 But hey, who says you have to be authentic? Put one on a suitcase if you like. They even include some combo patches that combine different combos of the two Rhodes and one Wurlitzer models. Go crazy!
I did have one kind of WTF moment. As I said, these instruments are by design not perfectly tuned, as in the real world no Rhodes or Wurlitzer ever is or was, although certainly Richard Carpenter's Wurly was more evenly tuned than Brotha Ray's.
This for me is one of the strengths of this collection and no tuning issues in the Rhodes models bothered me at all, but when I loaded up the default Wurlitzer patch, frankly it did. I immediately emailed the good folks at gospelmusicians.com, and they told me that some Urban producers actually prefer it this way and feel that it leads to a 'richer' experience. They pointed out that for those like me who are troubled by this, there is a 'Cleaned Version' folder containing a default preset for each of the three models. Personally, I would only feel the need to use it with the Wurlitzer, but it is certainly nice to have the options.
It is no longer possible to buy only the suitcase model for Kontakt that was originally offered, but there IS that option for Steinberg's HALion player and it uses all the same samples. I loaded up the 2 versions and heard no significant sonic difference and at the price of $79.99, it is certainly good value. Like the Kontakt version, it works both as an AU or a VST.
The bottom line is that if like me, you have had a hankering for emulations of the Fender Rhodes suitcase, stage, and Wurlitzer EPs that sounds and feels like what you played 'back in the day', or if you did not but just are intrigued by the colors they bring to the table, while there are a number of worthy choices in the marketplace, in my opinion, gospelmusicians.com has delivered the gold standard.
For more details, visit: www.gospelmusicians.com