Native Instruments has certainly been busy over the last few months. They have released a newly updated Komplete 8 package and they are also adding to the Maschine based range of products.
Amongst the new Maschine 'Trio' is iMaschine, an iPhone-based sketch pad that allows users to lay down small projects that can be transferred from the iPhone to the main Maschine software. Is it a gimmick or a useable tool? Let's find out...
Four-Part Harmony
When I first heard about iMaschine I honestly thought it might turn out to be a bit of a gimmick. I've tried quite a few iPhone-based music creation apps and I've always been left feeling a little short changed. I assumed iMaschine would simply follow suit.
On loading the app and starting to play with it I realized that this in fact was not just a lot of fun but actually really useable. I was actually making beats and melodies straight away and once a decent set of headphones was plugged in I started to forget I was using a phone.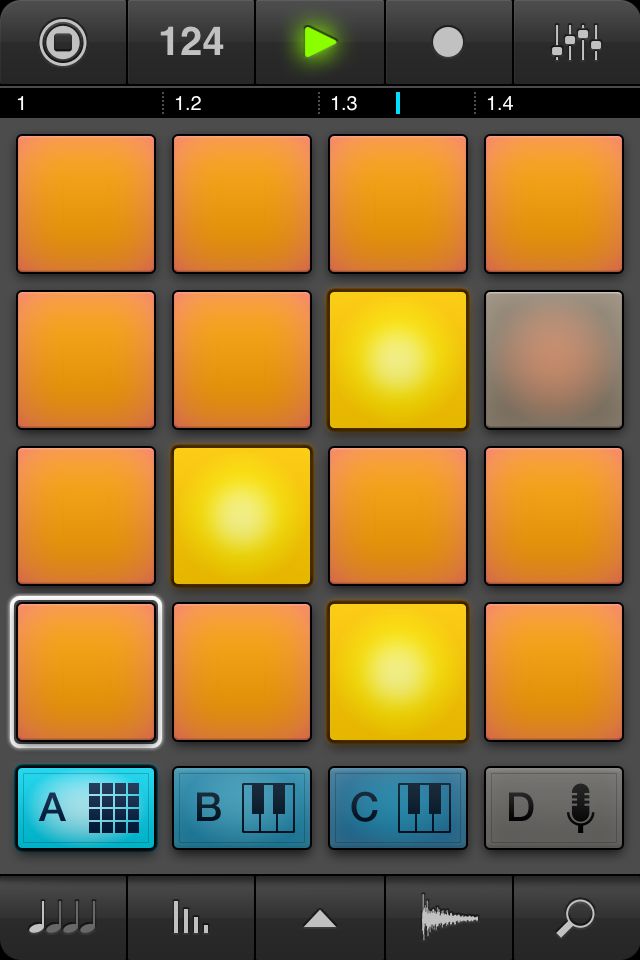 iMaschine's pads... Pretty cool.
The app is actually capable of producing four parts in total. One of these (the first) is actually a 16-pad part, so ultimately you can have a lot more than four separate sounds firing at any one time.
Synth parts can be programmed via the mini keyboard.
The second and third parts are actually keyboard based and can be samples or synth patches. The last and fourth part is a built-in sound recorder that can play back anything recorded into the iPhone's inputs or microphone. A cool touch.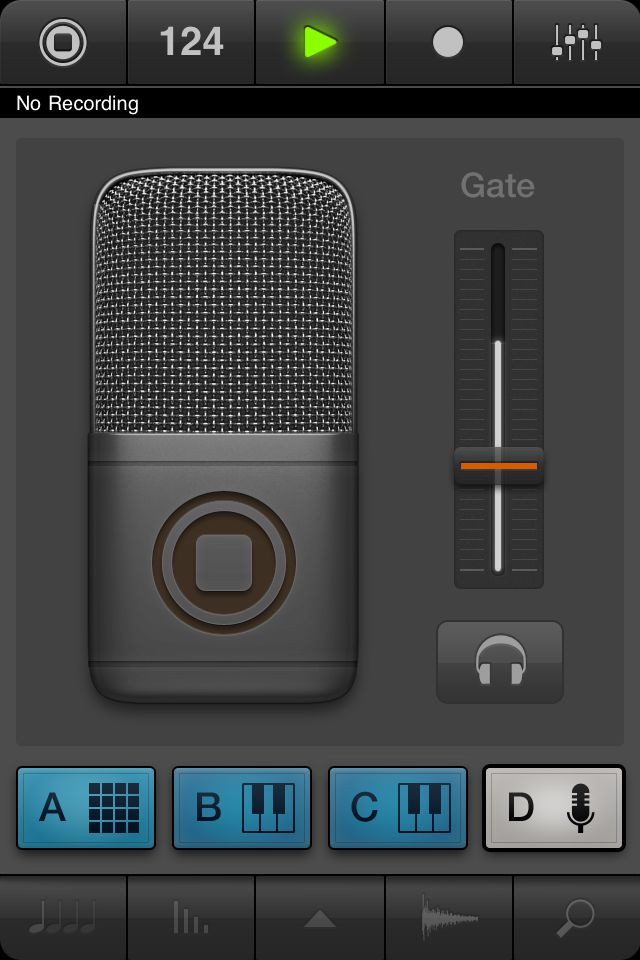 Recorded parts can also be used.
Talking To The Maschines
Although arrangement is limited to only creating short loops, this is often enough to get your idea down. The parts can also be mixed and two basic effects can even be added to enhance proceedings. This is all pretty impressive considering it's coming out of an iPhone.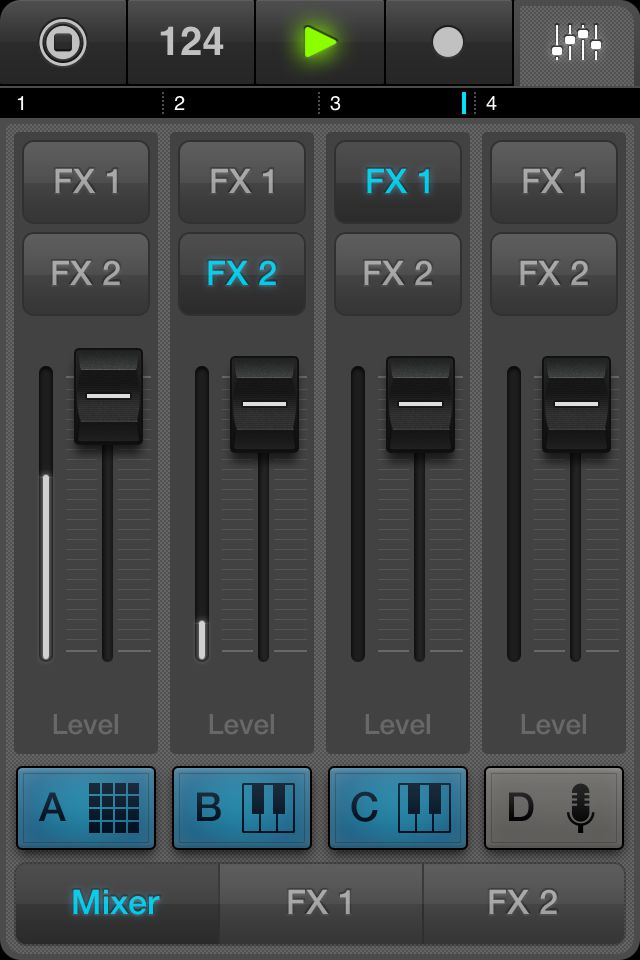 iMaschine's built-in mixer.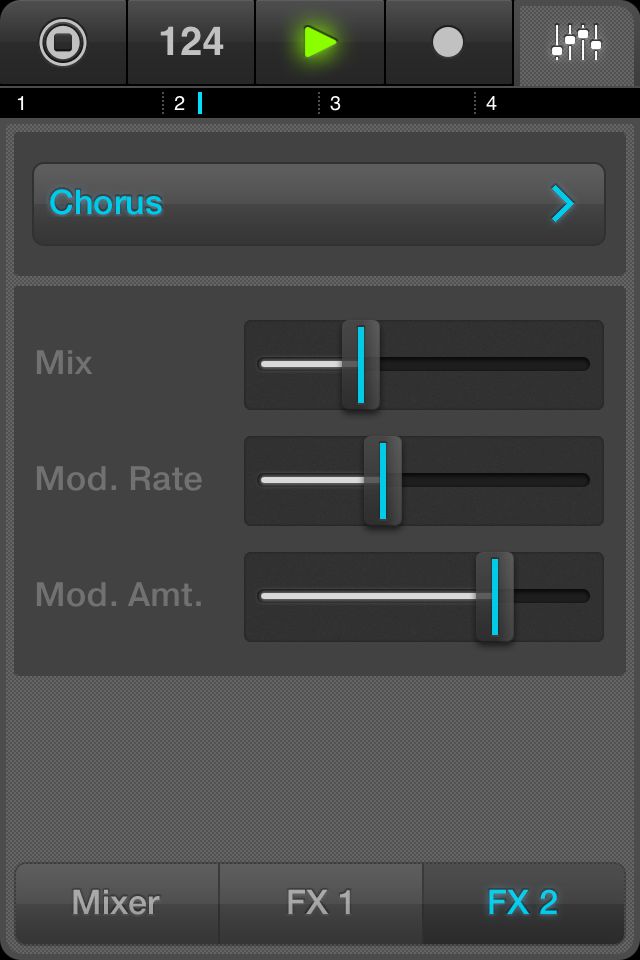 And here's one of its two effects units.
Once complete your sketches can be transferred to a computer by accessing the saved projects via iTunes. These can then be loaded into the standalone or plug-in based version of Maschine on either Mac or PC.
Here's a super quick loop I put together in iMaschine: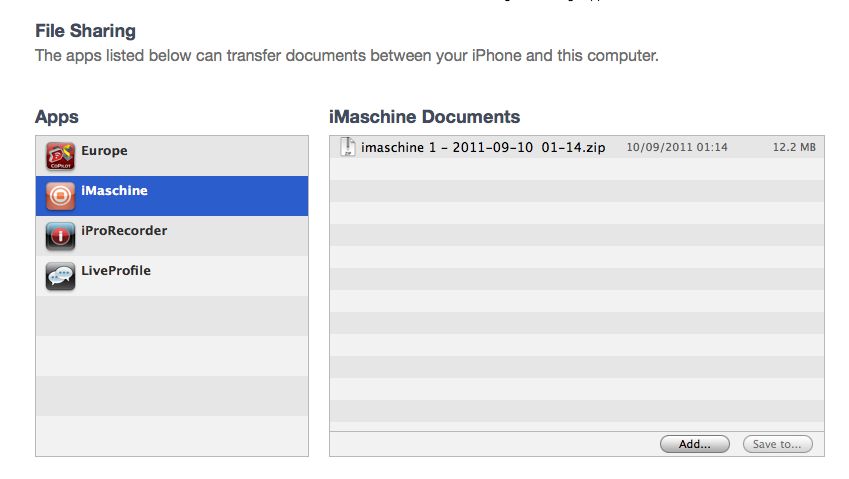 The loop is transferred from the iPhone using iTunes.
You can then edit your project to your heart's content and expand the idea into a full-blown track. I found this transition to be seamless and refreshingly free of bugs or glitches.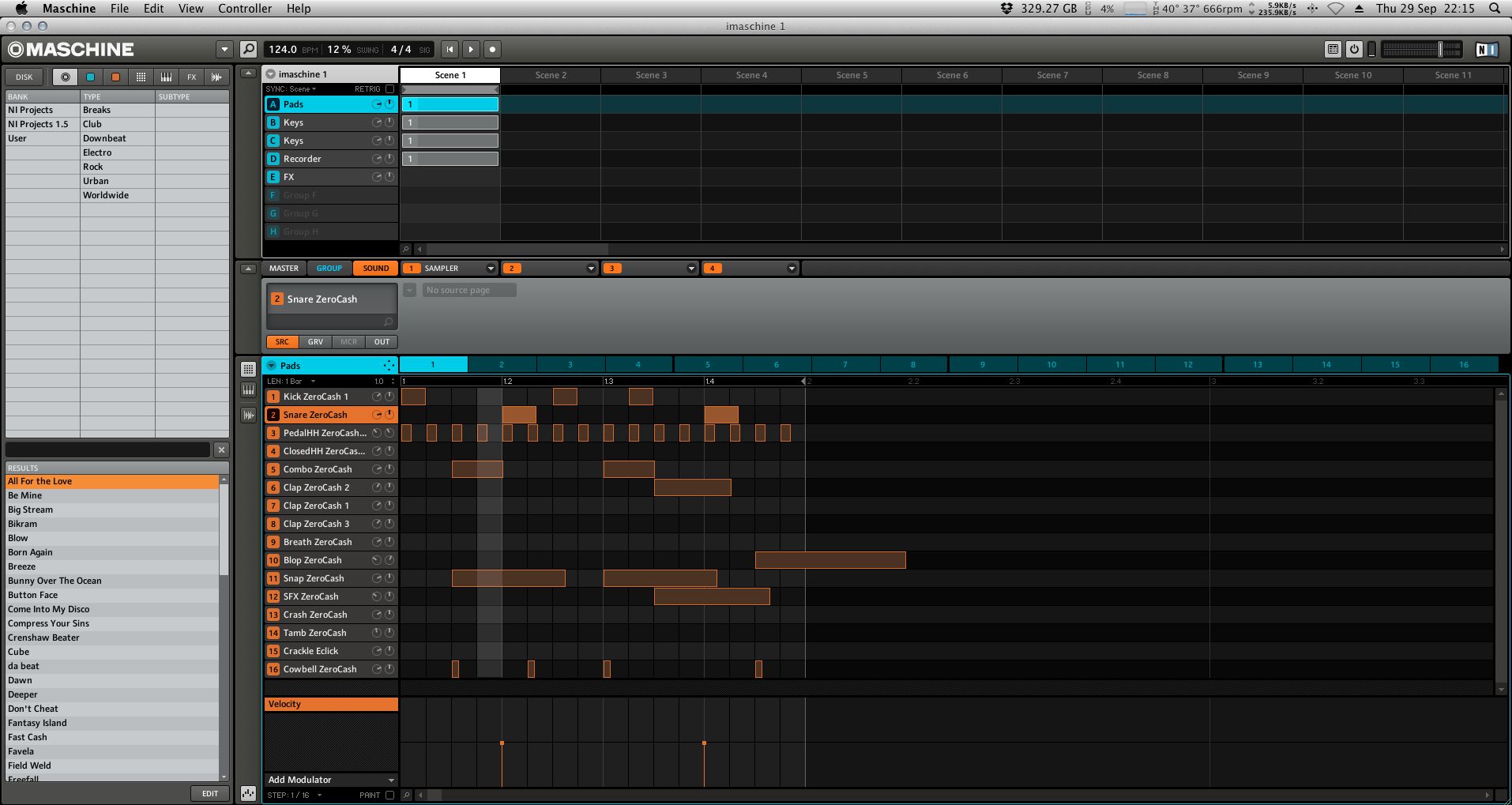 The loop once inside Maschine.
The same loop once it's been tweaked in Maschine on my Mac:
My Verdict
Although this may appear to be a toy or a bit of an afterthought you should not overlook it. It really is a useable app and a great addition to the Maschine family. Since getting hold of it I have actually used it several times when out of the studio.
If you are a Maschine user of any level (and an iPhone owner of course) then it really is a no-brainer to head to the app store and grab iMaschine. Priced at $4.99, it certainly won't break the bank and you will probably have a lot of fun with it!
Download iMaschine from the iTunes App Store here.