The semi-modular Moog DFAM follows the form factor of the Mother 32. With a 24-point patchbay it can be used in standalone or modular eurorack mode. Rishabh Rajan investigates.
The Drummer From Another Mother is here. Another semi-modular synthesizer following the same form factor as the Mother 32 from Moog. Aside from the onboard surface controls you get a 24 point patchbay for interconnectivity with other modular devices. Just like the Mother 32 this is a stand alone synthesizer but you can also use it as a Eurorack module.
Watch our Moog DFAM video review here:
If you are a synth enthusiast you will love this machine. It has 2 oscillators, a noise generator, hard sync and FM options. If you are looking for a drum machine with loads of sequencing options, you will be very disappointed. The sequencer on this machine is as basic as it gets. 8 steps with pitch offset and velocity control. It runs in one direction and has a clock control. That's pretty much it. Luckily there are some modulation options via the patchbay, but by itself the DFAM is not much of a sequencer.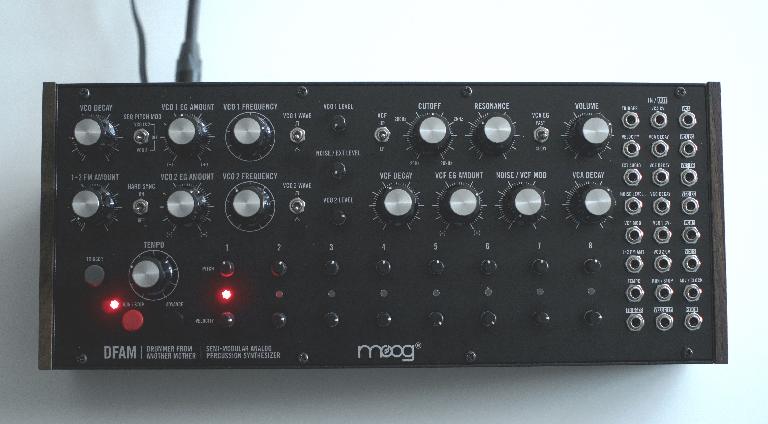 I would say the Mother 32 has a way better sequencer. If you can ignore that fact, the DFAM in every other sense is a great synthesizer. It is mean at producing the typical analog style drum sounds but it can do a lot more. Having FM, hard sync, and a modulatable multi-mode filter opens up a lot of sound design possibilities. I particularly like the filter FM via noise option.
The envelopes are pretty basic, mostly just a decay control with the attack fixed at instantaneous, which makes sense since the main purpose of this synth is to create percussion style sounds.
The patchbay really takes this synth to the next level. You can bring in external signals, you can trigger, advance and control the clock on the sequencer externally, you can play the oscillators with external CV and treat it like a regular monophonic synth. there are endless possibilities via patching. The Mother 32 is a great companion to the DFAM but you can use it with any synth that can output a CV. Pitch tracking does follow the 1volt/oct standard.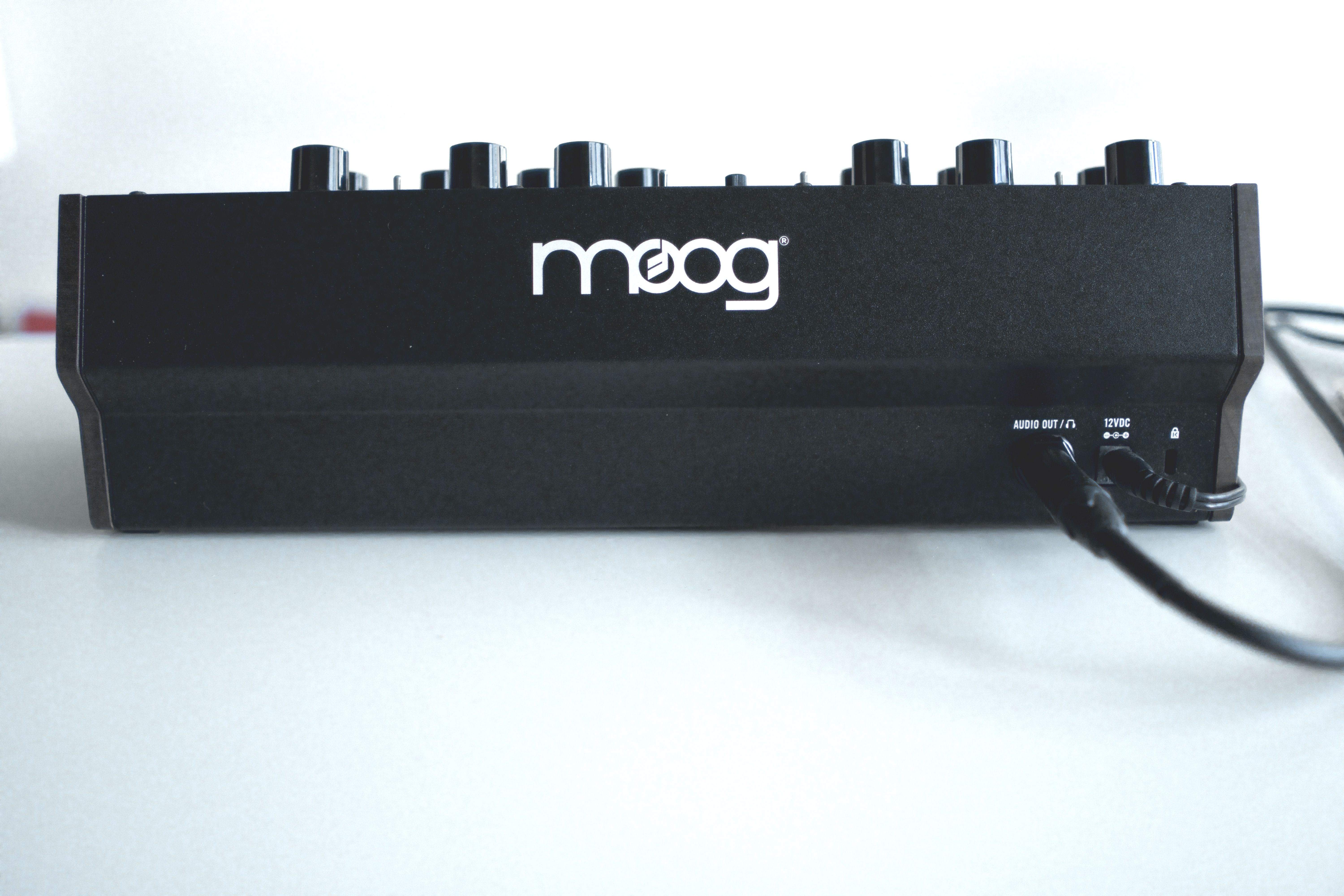 In conclusion, this is a great addition to the semi-modular world. The Mother 32 was a revolutionary product when it was released so its great to see Moog creating more synths that follow in the footsteps of the Mother 32.