MOK's (Media Overkill's) Waverazor is an interesting synth. They're classing it as a 'futuristic virtual synth' that is using new forms of synthesis to generate its sound. From first glance it looks like quite a simple synth from the UI. But it's actually quite complex, and getting to know this interface will really help you explore the capability of this instrument. There is a 30-day trial of the instrument on the Tracktion site, so you can test it while reading this review. Now let's take a look and listen at this and see what it has to offer.
Splicing Waveshapes
How it works is Waverazor generates waveforms which you can splice up to create unique customized waveforms from the original waveform shapes. This new way of working with oscillators is its unique selling point. So in the middle is the central oscilliscope, and by using the parameters you can morph the oscillators and waveshapes.
The synth contains 3 oscillators but these are super customizable. With this central wheel in the middle of the UI, you can select up to 16 sections of each oscillator, these are the splices and then on each one you can alter the Pitch-Volume, Phase-DC offset, and the Waveform shape.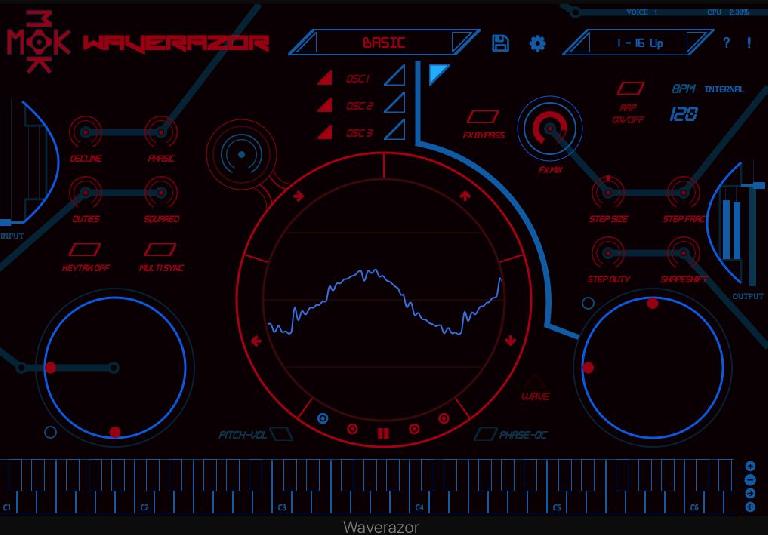 And you can take this even a step further by going into the waveform categories and then the variations of the waveforms. Some of the waveform categories go into quite numerous variations. And now you can imagine if you have this much flexibility on each four splices of each oscillator, then it gets into quite complex waveshaping with this synth.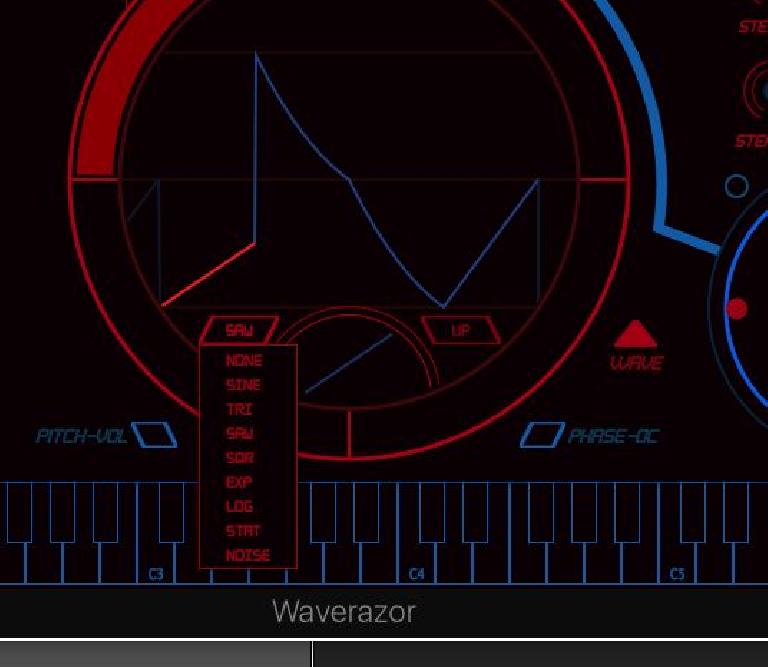 XY Vector Morphers
Under this central wheel you have two XY wheels, which they call Vector wheels. With these you can assign parameters to morph the waveshape. For example you can set the X to Cutoff and the Y to Resonance. And then easily morph the parameters of the patch giving you extra sound design choices.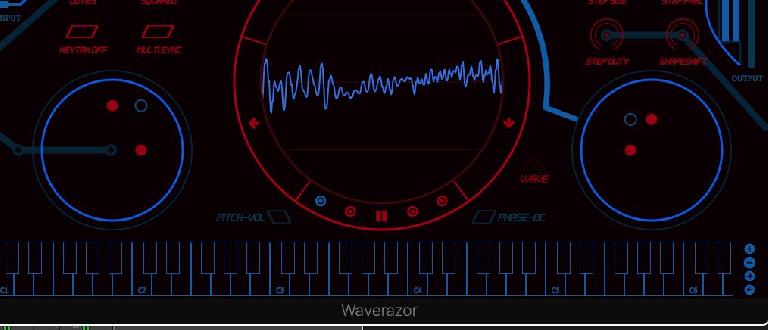 Extra Effects
You also have an arp included in the synth, with a section of different arp subdivisions and the direction of the arp. This can sync to your host, or you can set it for a different tempo.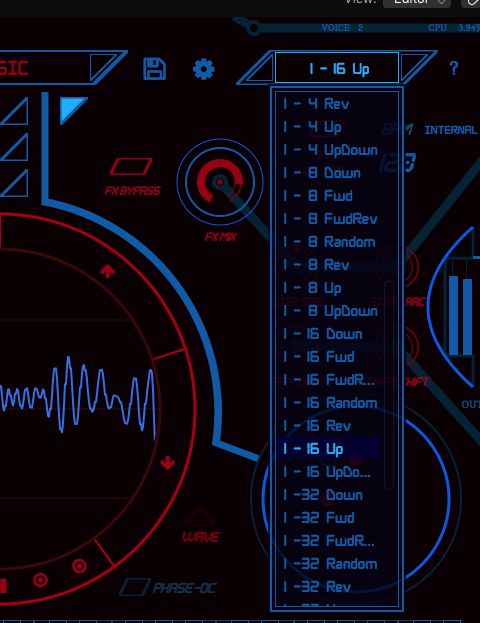 Modulation Macros
To further enhance your sounds, there's a collection of Macros that you can use to shape the synth more. Some of these really are great. They've been created by the sound designers for the respective patches. The 'Supertune' preset in some of the patches is great, as it really breaks up the waveform adding extra harmonics and giving very rich, and colorful sounds. Although it doesn't seem like you can edit these macros, an update coming soon will change that in a big way. Currently they do work well in the patches.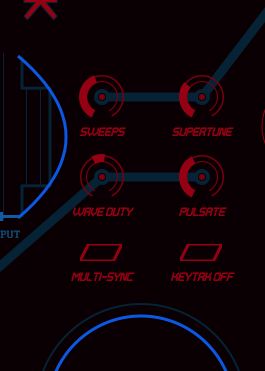 Conclusion
Overall I found this synth to have a lot of options to help you carve out different waveform synth sounds. You do need to know a bit about synthesis before dabbling into this instrument. This helps you design your sounds better. But there's a selection of patches you can jump for. And if you know your way around the synth better, you can tweak these for your own unique synth sounds.
I found that you can get very nice pad sounds that would work well in retro style genres with this instrument such as the whole 80's comeback synth vibe. But that's not to say it won't work in other genres, but that's just the style that came to mind when playing with this synth.
Price: $150 (currently on sale for $75)
Pros:
Even though they are selling it as futuristic I found it easily creates awesome throw backs to the 70-80s synth vibes.
Great seeing a live view of what the waveform is doing as you shape and morph it.
Cons:
Some of the parameters are a bit confusing on what they actually do. It does require a read through of the manual and the online walkthrough videos to understand the synth better.
Some functionality like envelopes, and a clear effects section are missing in version 1.0. However, the developers have explained this will be available when the editor version is released (free for existing customers).
You can't customize the Macros in the current version (this will be possible when the Deep Editor update is released).