The Mojave MA-1000 is an award winning microphone designed by David Royer. I was told this mic had been extensively tested against microphones that cost $20,000 or more and that it sounds comparatively just as good. Curious to find out how the MA-1000 would perform, I tried it out recording my acoustic guitar with a variety of mic placements.
Introduction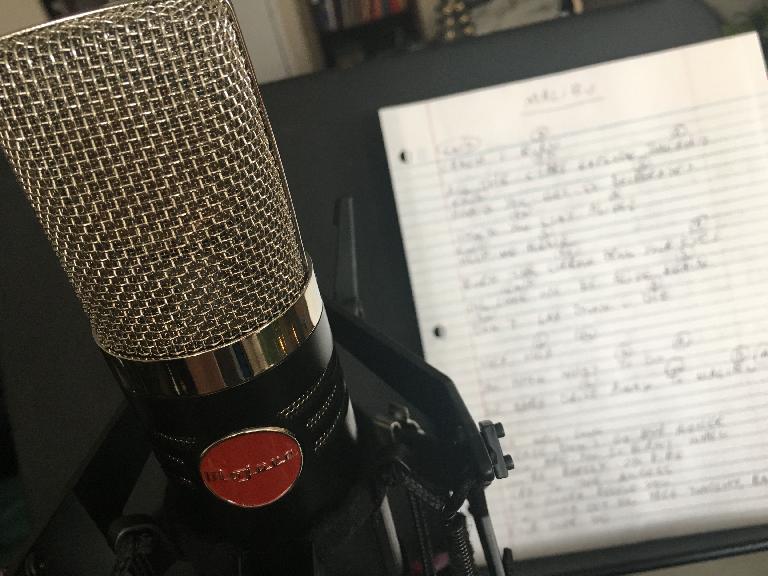 The Mojave MA-1000 is a modern tube microphone that features an original new old stock tube, 251-capsule and custom designed transformer built by Coast Magnetics. It works together with a continuously variable polar pattern selector located on the power supply. This allows users to choose between omnidirectional, cardioid or figure eight patterns. The MA-1000 features a 15dB pad and a bass rolloff switch. It comes housed in a rugged black road case, with a microphone Sling-Shock mount licenced from Royer Labs. Looks-wise, it's a gorgeous microphone that would impress any musician or engineer.
Test Recordings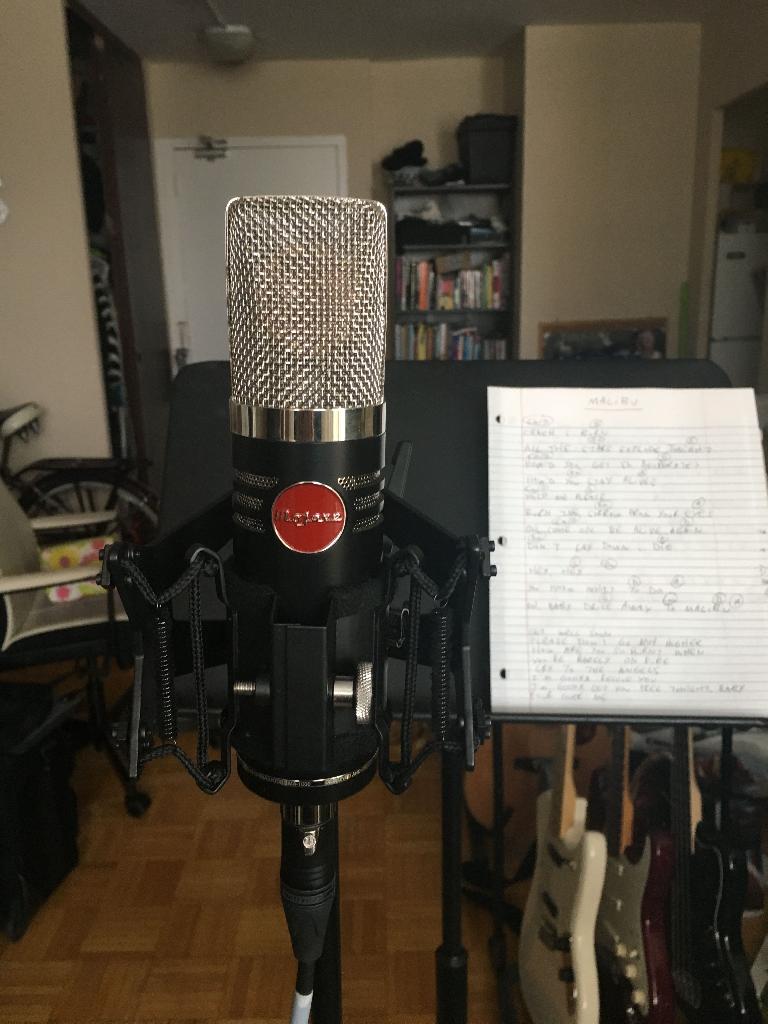 To test out the Mojave MA-1000, I recorded my acoustic guitar and positioned the mic on a mic stand about 18 inches away from the sound hole. I recorded the output of the Mojave MA-1000 into a Rupert Neve Shelford 5052 Mic Pre and then into my Fireface 8000 sound card, and set the polar pattern closer to cardioid than omnidirectional so that the MA-1000 would mainly pick up sound from the sound hole. The results sounded great: the recording was very clean, rich and accurate. I engaged the bass rolloff switch on the mic to reduce excessive proximity effect due to unwanted bass buildup.
Guitar recorded 18" away from the sound hole
Next I tried recording my acoustic guitar from about 18" away, with the mic still positioned towards the sound hole and a soundproof blanket behind the microphone. This setup helped me to achieve a recording with less reverb and a more controlled sound. I also tried recording the guitar closer up, about 12" away and found that the MA-1000 helped to capture a beautiful, clear sound.
Guitar recorded 12" away from the sound hole, with a soundproof blanket behind the mic
Lastly I tried recording both my vocals and acoustic guitar into the microphone. I achieved great results when I raised up the MA-1000 so it was at the same height as my mouth, and turned my guitar slightly away from the mic. The MA-1000 captured my sound with clarity and in detail. It may have sounded particularly good as it was paired with a fabulous Rupert Neve mic preamp!
Summary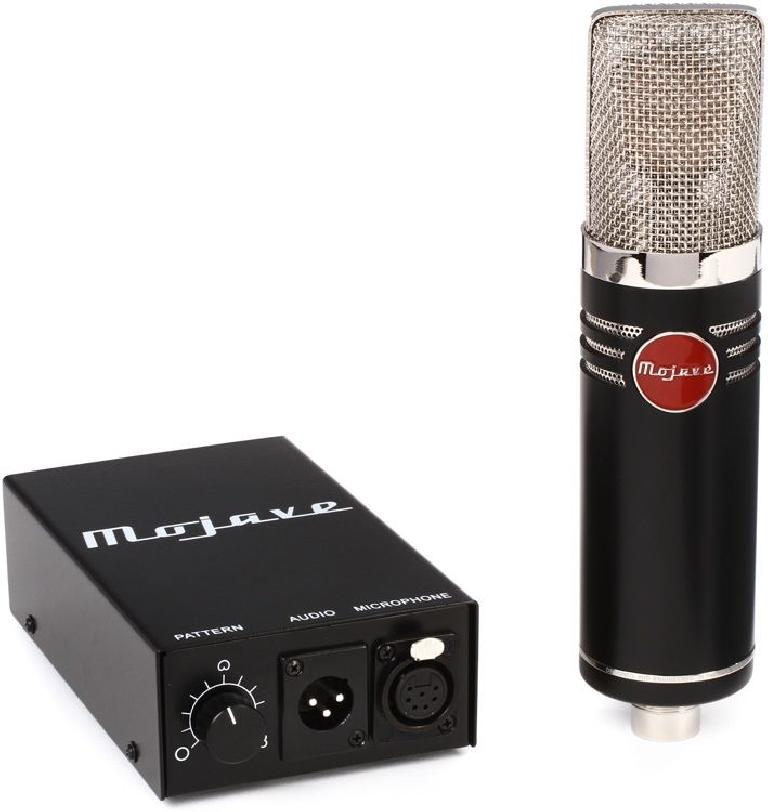 The MA-1000 is a pleasure to record with and delivers a smooth and clear recording. I like the fact that the polar pattern can be adjusted as this makes it a versatile microphone that can be used for recording vocals, acoustic instruments, piano and drums. The vacuum tube head-amplifier delivers great quality sound for a fraction of the price of more expensive microphones. Overall, a wonderful mic that captures audio with pristine sound quality.
Price: US: $2495 / CAD: $3470
Pros: Original new old-stock 5840 tube and 251-style capsule. Variable polar pattern selector. Great quality sound. Stylish look.
Cons: As with all vacuum tube microphones, a warm-up period is advised for optimum performance: usually about ten minutes. While it's not an eternity, recording engineers do need to remember to allow for time to warm up the mic.