Relative newcomer Mode Audio has delivered a substantial sound pack—their biggest yet—comprised of no less than 400 analog drum samples, painstakingly recorded from vintage hardware, properly processed, and presented in a variety of useful formats. Problem is, there's nary a gap in the analog drum sample market—territory well-trodden by nearly every other sample house to date. So how does Resonate stack up against the competition?
The samples, taken on their own, are certainly ready for action—crisp highs, luscious lows, and rich harmonics throughout the library define the frequency response on offer, while the optionally saturated snare, clap, and kick samples provide some welcome grit compared to the impeccably clean signals otherwise included.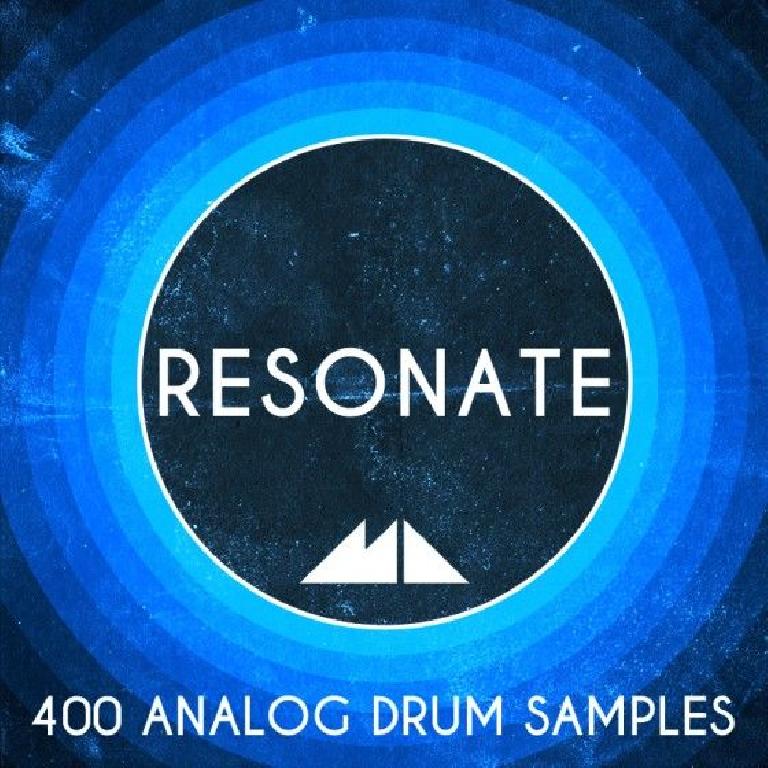 You won't find much in the way of organic percussion—not that you would expect Tablas and Djembes in an analog drum library. But if you're looking for classic 727 congas or synthesized bongos, you might find yourself disappointed: the percussion categories on offer are restricted to claves, cowbells, rim shots, and a variety of toms that could convincingly be bent to other aims where needed.
The hi-hats range from loud and clunky to sleek and sizzling; the shakers roam from delicate to sharp; the claps are generally lively, with some even veering into territory one might call brutal. In short, the available sounds are primed for all manner of production styles.
This is particularly evident with the snares—tight and crisp for trap, big and crunchy for EDM. The 113 included kicks lend themselves particularly well to house, electro, bass, and techno genres, with bottomless low-end conveying some of the better 808 samples I've encountered in Resonate's more than reasonable price range.
Along with Logic, Reason, and FL Studio formats that I didn't get a chance to explore, ten Drum Racks are included for Ableton Live. While these are nice to have, I didn't find them configured particularly well—envelopes were tricky to access, and levels were a bit erratic.
While the first two Drum Racks worked as inspiring starting points, it was difficult to understand what was meant to tie the remaining eight racks together. Likewise, the four channel strip Audio Effect Racks weren't particularly impressive either, but again, these are little more than a bonus inclusion, as most producers are likely to combine samples for their own kits and use their own effects chains anyway—and most anyone purchasing this library would be doing so for the samples themselves.
However, compensating nicely for any perceived shortcomings from the bundled Drum and Audio Effect Racks, 5 Tuned Kick Drum Instrument Racks more than make up the difference, easily delivering the kind of punchy, resonant subsonic bass lines embraced by the likes of Claude Von Stroke, Julio Bashmore, and plenty of other revered dance music producers.
In sum, Resonate is a solid starter pack of great sounding analog samples, priced affordably for anyone who needs a boost in the drum department. Producers of contemporary electronic styles in particular should be pleased with this well-presented collection.
Price: £15 GBP
Pros: Excellent sounds, reasonable price, tuned kick instruments are a great added bonus.
Cons: Drum Racks could be configured better, though that's hardly a deal-breaker here.