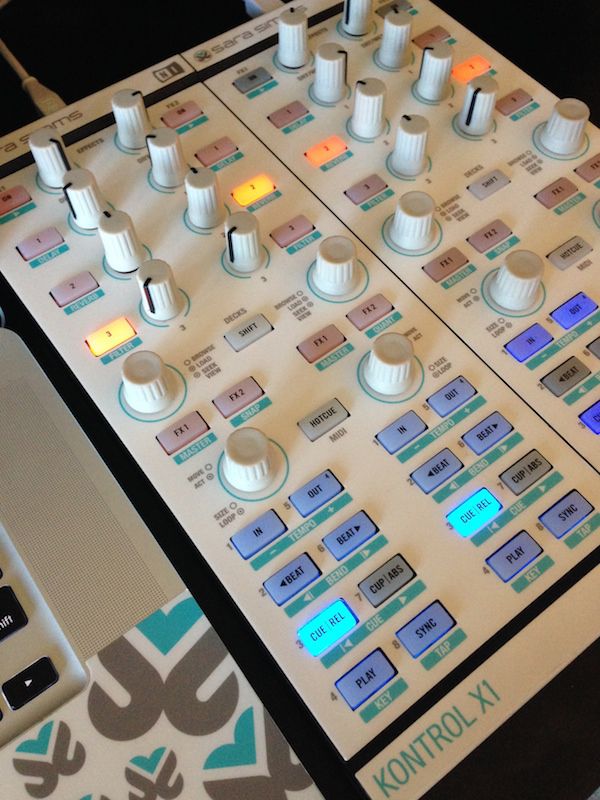 There comes a time in every DJ's career where you'll start to wish that your DJ hardware offered more control of your software's features and a better workflow. Native Instruments Traktor users are in luck, because Traktor offers the ability to map all of the software's features to a MIDI controller. While this sounds like a dream come true, the reality is that creating great mappings can be tricky. Unless you have hours to spend troubleshooting your own mappings, or like to spend time online searching for DIY-ones, creating or finding good quality mappings can be very challenging. Many of us have gone without a customized mapping and simply used the built-in Traktor mapping for controllers.
Recently a new company called MIDI Monsters was born and they're here to change the MIDI mappings game. MIDI Monsters helps DJs to harness the full potential of music equipment by offering professional grade mappings for MIDI equipment and controllers. The mappings have been developed by Mike "ENDO" Henderson, who has tested out the mappings with many of the world's best dance music artists. Even though these mappings come highly recommended, would they be able improve my own DJ workflow? I needed to find out for myself.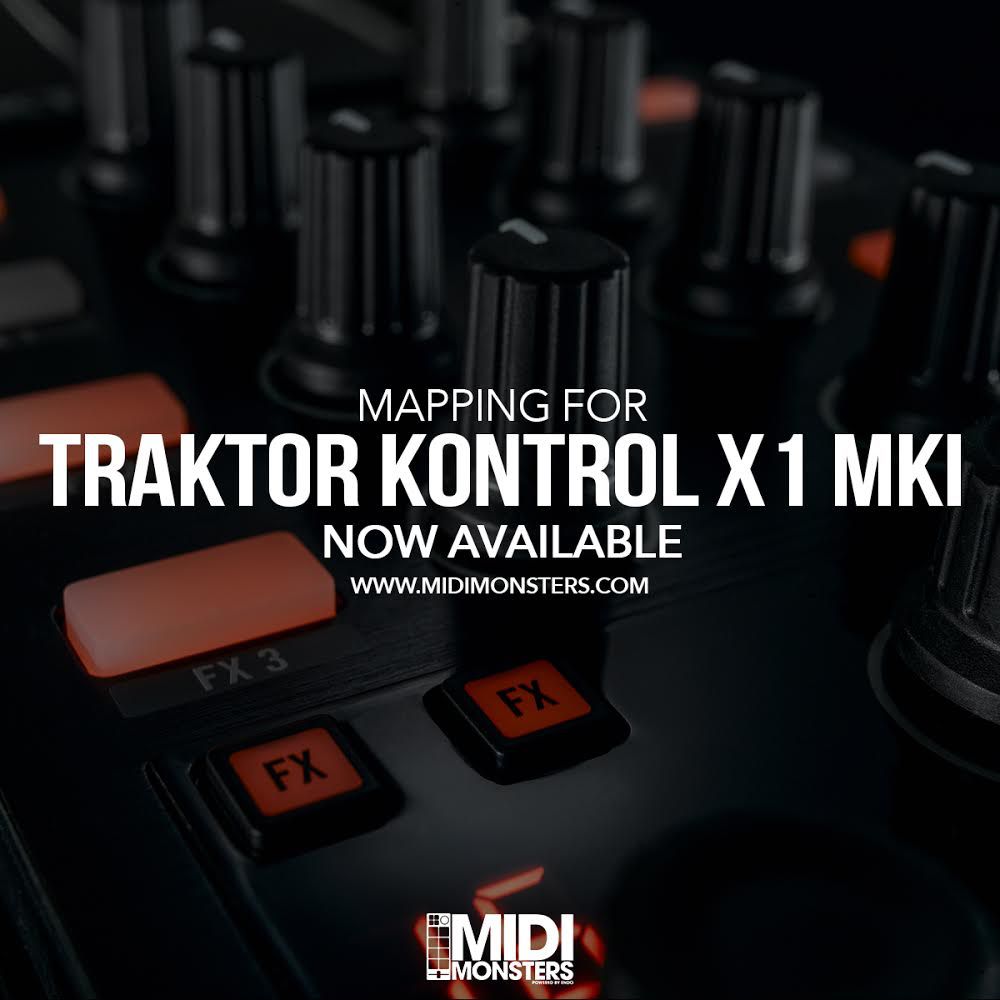 MIDI Monsters has mappings available for the following pieces of equipment: the Maschine Studio, Traktor Kontrol X1 MK1, Pioneer CDJ 2000 nexus, Pioneer CDJ 2000, Traktor Kontrol F1, Maschine MK1, and the Maschine MK2. I'm a Traktor Kontrol X1 user, and decided to test drive the Kontrol X1 MK1 mapping. The mapping came with two .tsi files, (these are the mapping files that Traktor uses) one for Deck A/B and a second for Decks C/D. You can use the Deck A/B mapping on its own, or both of them together, if you prefer to use two X1s.
The mapping came with an excellent manual that helped me to easily install the mappings into Traktor. Even if you've never used a customized mapping before, you'll be able to install the MIDI Monsters mappings in minutes if you follow the instructions. The Monsters mapping enhances the 'standard' X1 mapping; DJs who are accustomed to the standard one will find there's only a slight learning curve.

A few of the best features of the X1 MK1 Monsters mapping include the ability to scroll through the Traktor 'tree' or playlist window on the left, as well as assign all four FX units in Traktor to any deck. I also like the fact that you can hold down shift and the right encoder and scroll through your 'favorite' playlists in Traktor (these are the playlists that are visible underneath the track decks). This feature will help DJs to quickly select their best tracks in the heat of a live set.
In the Monsters X1 mapping, most of the buttons have secondary functions that can be accessed by pressing the shift button. For example, holding shift and pressing the In-Out buttons will change the BPM. There's a few innovative ideas that have been mapped into the Transport section of the X1 that will really help out DJs. Pressing Cue 1 Rel is a 'magic cue point'; engaging this button jumps the track to cue point one, and turns play and sync on. Pressing the button beside it, Cup I Abs will bring the track back to the first cue point one and stop the track. Using these two buttons together is a really good way of quickly previewing tracks, and the Cue 1 Rel 'magic cue point' button is probably the easiest way to drop tracks in your set.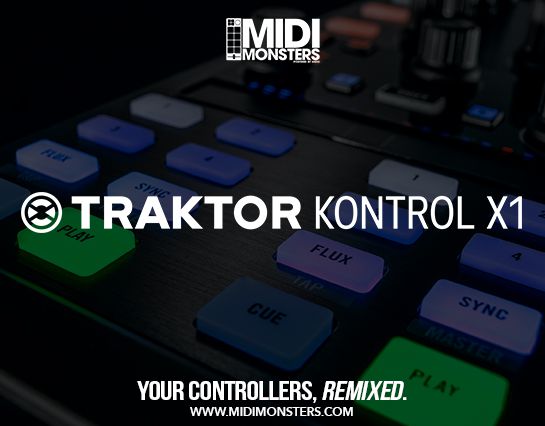 Another great feature of this mapping in the X1's transport section is the buttons. Pressing either of these buttons will jump the track forward or backwards 32 bars. Since dance music is typically arranged in passages of 32 bar, this is a terrific way to navigate through songs and quickly jump from one part to another in tracks. When shift is held down and engaged, Traktor will jump forwards or backwards in increments of one beat, just in case you started a beat late (or early).
I'm really quite happy overall with the quality of this mapping and look forward to using it with my X1 MK1's in live performances. At only $5.99 USD, this mapping is a great investment for DJs who'd like to use their X1's to their full potential. It's definitely worth checking out the MIDI Monsters site and trying out one of the many mappings that they've created. I'm sure they'll have many more available in the future, so this is a definitely a company to keep your your eye on!
Traktor X1 M1 Mapping Price: $5.99 USD