Not content to rest on their laurels after the wonderful 440 mic pre, Meris is back with their next entry into the 500 series world. The Ottobit sound decimator (I don't know what else to classify it as!) is a 500 series FX channel that promises to completely twist, mangle, and deconstruct your sound in a pretty incredible way.
Gamers Unite
The Ottobit is advertised on the Meris website as "Audio In, Video Game Out". This is a processor that falls under the category of doing one thing, and doing it really, really well. Far from a simple bit rate reduction, the amount of controls over your 'chiptuning' of the sound is pretty staggering. The Ottobit is meant to sit in your 500 series rack chain and transform whatever signal you pass through it back to the early days of 8-bit video gaming sonic bliss.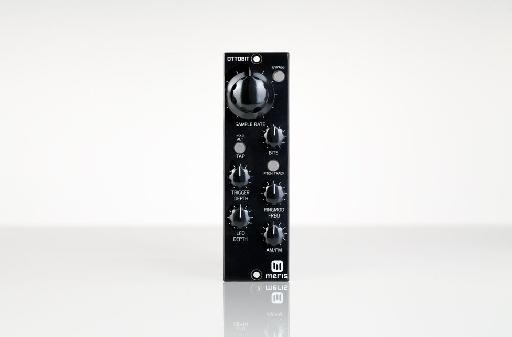 What's On The Card
The Ottobit can decimate your sample rate with the twist of a knob. Naturally, there is bit-rate reduction available as well. The ring modulator section is pitch-tracking friendly, making it feel extremely responsive to your playing. The tap tempo button can control both the LFO and triggered envelope section. Finally, the ring modulator can be blended between FM and AM styles.
Enough Theory, What About Practice?
I put the Ottobit in my signal chain right after my main vocal mic preamp. I was instantly rewarded with computerized sounds of a depth I was never able to achieve with plugins. The Ottobit was able to give me a drone-like robot voice with removal of many pitch elements. After playing around with that sound for a while, I was quickly able to dial in a ring-modulated, bit reduced resonant GLADOS-like tone. I had a lot of fun experimenting with the sonic palette the Ottobit offered for vocals.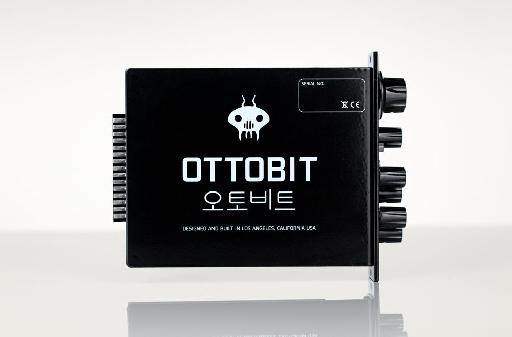 I tried it with a guitar next, and at first I struggled a bit with the gain. You're going to definitely want a solid preamp in your 500-series rack before the Ottobit to give it enough juice. There is a level control on the Ottobit, but it is used mostly to tame the output signal if the processing makes it too loud. If you're looking to use the Ottobit with a guitar, I'm sure Meris would be thrilled if you also picked up the 440 mic pre to live alongside your Ottobit.
Conclusion
I had quite a bit of fun with the Ottobit. If you own a 500 series chassis, the Ottobit is a solid addition to the chain. Having tested quite a few preamps in the 500 series realm, I still had yet to remain sold on why I should purchase a 500 series chassis and invest in the platform. After all, I have quite a few preamps, EQ modules, compressors and the like. The Ottobit is one of the first pieces of gear of this type that has me seriously considering jumping onto the 500 series bandwagon. There may be a few software plugins that simulate individual pieces of what the Ottobit does, but this is one case where the hardware truly reigns supreme. It sounds great, is versatile (and yet, specific, if that makes any sense!), and deserves a spot in your rack if you do any electronic production at all.
Price: $549
Pros: Recreates a vintage sound with surprising versatility, excellent fit and finish, hones in on a specific sound and yet allows for a lot of modification at the same time.
Cons: 500 series chassis required (not a con for some, but it can be if you don't own one!)