Master & Dynamic is a New York-based company that makes high-end headphones : just four models at present in fact, but with an emphasis on quality. The MH40s are its flagship product, lightweight over-ear headphones available in three different finishes. Let's get one thing straight at the outset: these are serious headphones and that is perhaps reflected in the price. But this is one of those cases where the old adage 'you get what you pay for' most definitely holds true. And they're still cheaper than the top end Beats model available on the Apple Store, while in my opinion looking a good deal classier. I haven't tested the Beats model but if they sound even half as good as the MH40s, I'll eat my hat.
Retro Chic
Having possibly given the game away about my enthusiasm for these cans, a brief word on the build. The styling is exquisite and manages to mix a classic radiophonic feel with a first class construction. The heavy grade leather and the lambskin that covers the pads is gorgeous. They're over-ear cups which means that the sound is all-enveloping and external noise is mostly cancelled out, but at the same time the headphones leak very little signal except a bit at really high volumes. The cups are actually hinged so the entire body can sit quite flat when required, making them much easier to transport. The remaining body is constructed of stainless steel and aluminium which is lightweight but very strong.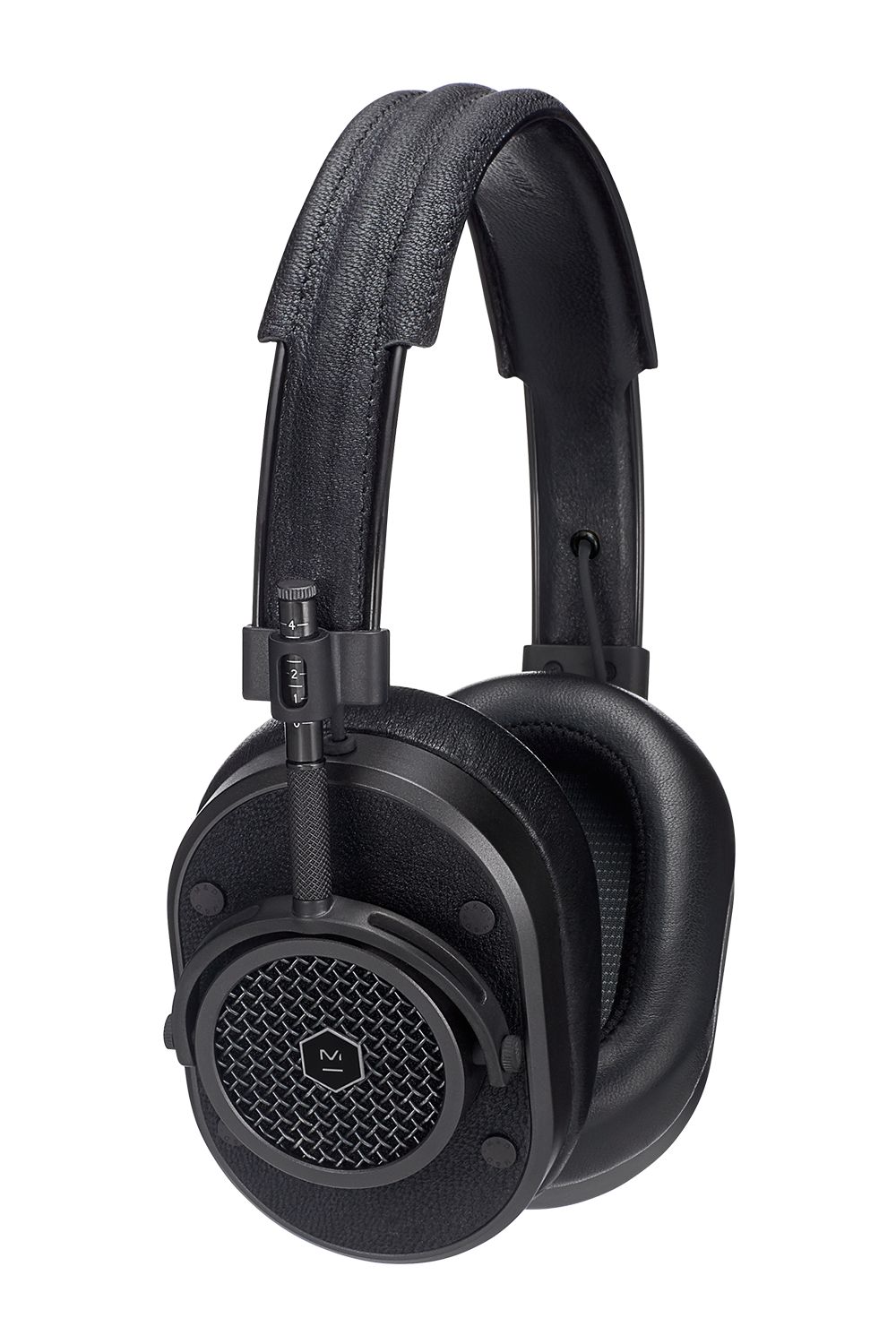 Under that slick exterior lurks some serious sound.
You get two cords, both heavy-duty woven (no plastic in evidence anywhere) and using oxygen-free copper. One is regular and 2 meters long and the other is 1.25 m with a built-in remote and mic for controlling an iOS device or answering a phone call. The cables can be plugged into either side of the headphones which is a nice touch, and there's a mute button on one of the earcups so you can mute the sound without fishing around in your pocket for your phone. They also come with some nice accessories like a canvas case, leather cable box and of course a jack plug adaptor.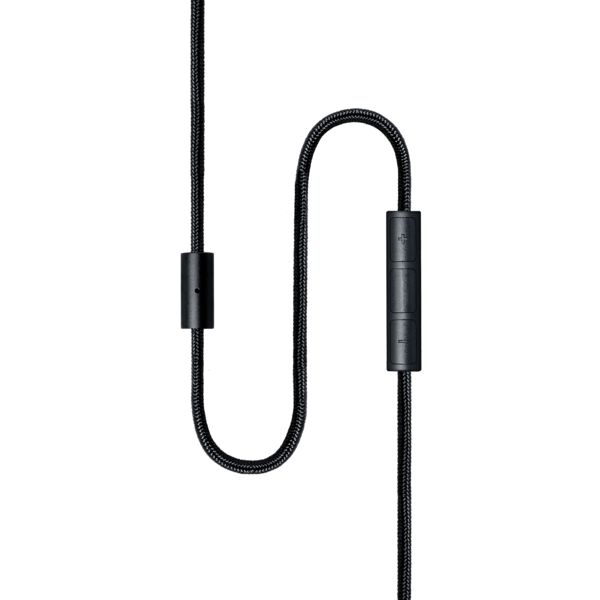 The woven cable, which feels very high-end.
Everything is perfectly balanced: basses are full and deep but not overwhelming, mids are crisp but not too excitable and the top end sparkles without dominating.

Sounding Good
The MH40s look so good that you might think all the effort had gone into the outside. But you'd be wrong. Inside, 45 mm Neodymium drivers do an exceptional job of rendering the soundstage. Everything is perfectly balanced: basses are full and deep but not overwhelming, mids are crisp but not too excitable and the top end sparkles without dominating. Every single thing I played through these sounded incredible. I heard things in songs that I'd never noticed before. They dealt with everything I threw at them, from heavy dub to fragile folk and jazz, with aplomb. These are headphones that make me want to listen to music.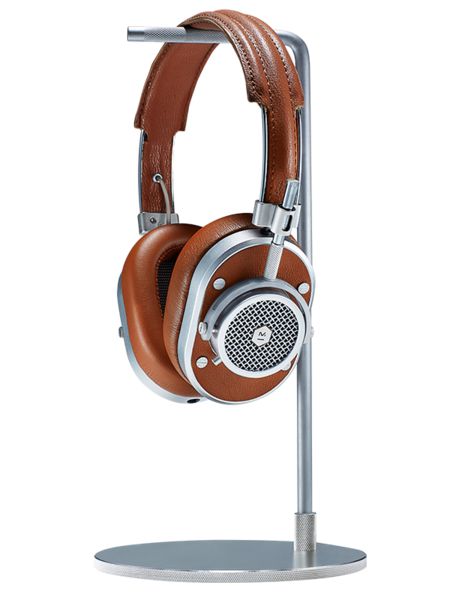 I really like this color.
Master & Dynamic is perhaps marketing these headphones as the ultimate personal music listening accessory, and in that they may very well be right. But I'd go further and say that they're great for audio pros as well. I would check mixes and masters on these. I'd trust them to reveal any deficiencies in a mix so I could fix them. And I'd believe that if my music sounded good on them, then I had done my job. Yes, they aren't cheap, but they are built to last and if you love music you should really do your best to check them out.
Price: £319 / $399

Pros: Stunning build quality. Exceptionally detailed sound. Powerful yet perfectly balanced. As good for pro audio as personal listening. Reveal details you may never have heard before.

Cons: Make your other headphones seem dull.