The Nova microphone is M-Audio's latest foray into the world of project studio condenser microphones. It makes a splash in its price class with a street price of $99 for everything you need to get started making quality recordings in your home studio.

Unboxing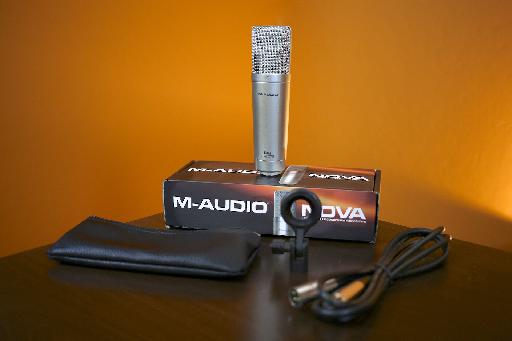 As I mentioned, the Nova comes with quite a bit in the box. You get the microphone, a zippered soft case, a custom hard mount, a user guide and even an XLR microphone cable. One couldn't ask for a more complete package for the price point. The Nova does require phantom power, so an audio interface or preamp that can provide the required 48v is a must.
The Build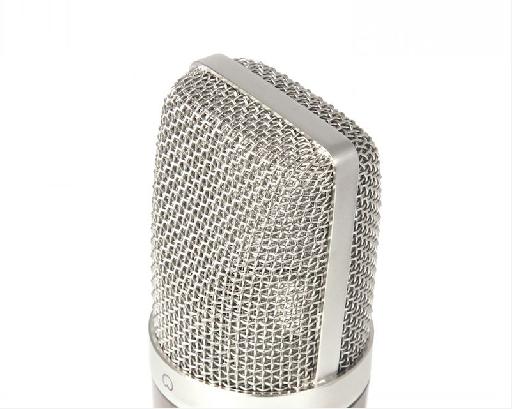 M-Audio has made a quality mic here. The Nova's solid brass capsule and body feels wonderfully sturdy and nothing about this mic signals its incredibly affordable price point. The included mic stand mount afforded me enough movement to angle the mic where I wanted and allowed me to easily connect and disconnect the XLR cable.
The Sound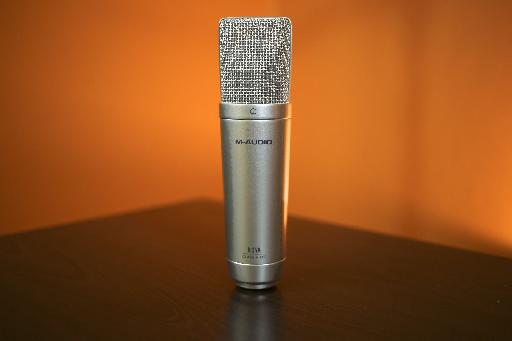 The Nova pleasantly surprised me with the amount of headroom and proximity variance it had. Most of the condenser microphones in this price class don't have much headroom and sound very 'compressed' to my ears, even with no processing. The trend as of late has also been to couple the entry-level condenser microphone with a built-in audio interface. Said trend is not one that I'm a fan of.
The Nova ditches this paradigm and focuses on what it should focus on - being a decent cardioid condenser microphone. I tested it out on lead vocals for some holiday recordings and was pleased to discover a warm tone that was easily able to handle a powerful vocalist. The noise floor on the mic was a touch high compared to some of the microphones I typically use for this purpose, but those microphones are also more than quadruple the cost. I also found the Nova to deliver a 'hot' enough signal to negate this effect, anyway, so it turned out to be negligible.
Field Testing
After putting the Nova through the obligatory lead vocal test, I opted to try it out on some different sound sources. I found it to really shine as the 'body' mic for an acoustic guitar as well as an amp mic on my Mesa Boogie combo. The Nova was able to handle some really high volumes (why have a Mesa Boogie if you're not going to turn it up?) and I felt confident that I could use it on even the most complex sound sources.
Conclusions
I found the M-Audio Nova to be a great mic for anyone starting out their project studio. It fits very neatly into a category of gear I lovingly consider "for what I paid, it shouldn't sound this good!"
Paired up with a good audio interface or preamp, the Nova is an excellent choice as an 'all-purpose' entry level studio microphone.
Price: $99.99 (street price)
Pros: Everything you need to get started is right in the box. Affordable Price. Decent proximity effect and headroom
Cons: Noise floor a bit high for a condenser