Review: Lofelt Basslet, Portable Bass Listening Solution
Anyone wanting major bass extension when mixing has traditionally needed a subwoofer to provide it. But can this new wearable device provide an alternative? Timo Preece finds out.
Enter a dimension where sound is not just heard but augmented as a tactile listening experience, deepening connections to the music we listen to and produce. Adding to a short list of affordable, commercially available, wearable bass technologies, Berlin based Lofelt brings us the Basslet - a lightweight watch-sized, sub-bass device that straps to your wrist.
Spawned by a team of passionate developers/designers/engineers headed by Daniel Büttner and Gwydion ap Dafydd (ex-Ableton and Native Instruments leaders), Lofelt's Kickstarter campaign was one of the most successful Germany has witnessed to date, raising over €600,000 respectively. Now available to the public, Ask.Audio is on the scene to give a first hand review and see how it stacks up as a tool for audio production.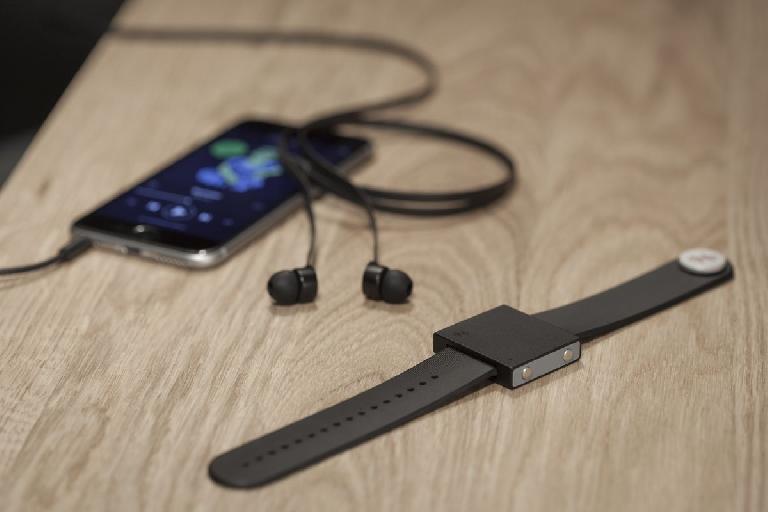 Let's Get Physical
As indicated on Lofelt's website, the Basslet is a wearable subwoofer for your body that utilizes their ingeniously engineered LoSound engine. Designed to produce a consistent output quality at varying volume levels with low latency, the Basslet is capable of representing frequencies between 10-250Hz while remaining silent to the outside world.
The Basslet comprises two small devices, the sender and the wrist unit. Simply connect the sender to any mini jack output or use a stereo adaptor to switch to 1/4" connections. Signal is delivered wirelessly to the sleek looking wrist unit effortlessly, plug and play, without any additional setup required.
Snapped together by an integrated patent-pending magnetic charging interface, both components are charged simultaneously via a single USB input. Charging time is less than one hour, providing 6+ hours of playtime at max volume. The amount of bass distributed is controlled by two buttons on the wrist unit, ranging from delicately subtle to bootie bumping.
The Journey Begins
I commenced my investigation as an average listener might do, experimenting with various levels, juxtaposing a wide range of musical content. It took some time for my brain to adjust to what I was simultaneously hearing and feeling and to stop isolating those two experiences. Once I let go and stopped focusing on the novelty of the physical vibrations, I was able to relax and enjoy a more integrated listening experience. It's perfectly natural for most first-time users to want to bump it to full power from the get-go. After the initial wow factor subsided, I opted for less extreme amounts of wrist pumping action. Upon further listening, for my taste, moderate levels seemed to work best in helping to amalgamate the synesthesia and relative attributes of such particular phenomena.
I was amazed at how responsive the Basslet is to subtle variations in content, expanding the listening environment. Not just a device rumbling uncontrollably on your wrist, the frequencies are clearly defined and the nuances apparent. On properly mixed productions, I was able to feel the difference between the kick and sub-bass and could differentiate subtleties when addressing genres ranging from ambient, jazz, drum and bass, rock, chill-out to banging techno.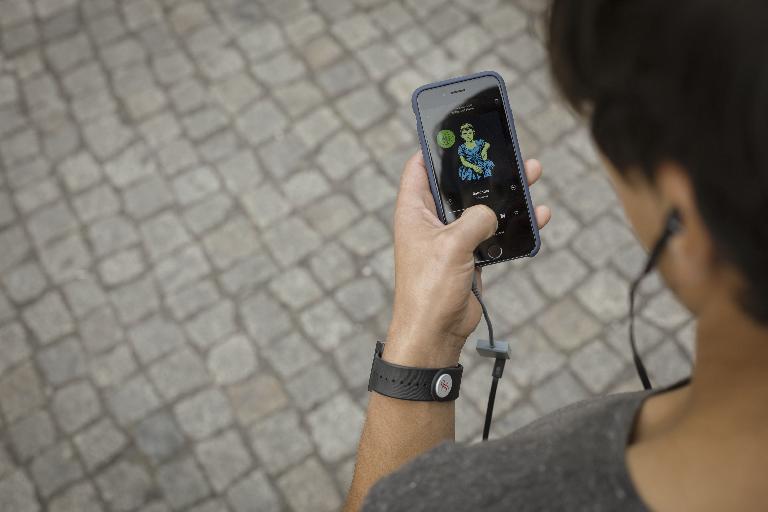 Admittedly, the experience is different from listening/feeling a subwoofer in or out of the club environment. It's not a full body experience but after dialing it in, my brain began to perceive it as such. Seemingly, the less I focused on the vibrating bracelet, the more realistic the overall journey.
I'm adequately confident in recommending this device for casual listening, gaming, VR endeavors, and/or combining the Basslet with a home cinema. It is assuredly worth more than simple novelty and the results are effective and impressive for a device of this size and price range.
Note - (Quoted from Lofelt's support page) "We've done a lot of testing comparing one wrist versus both wrists and different locations on the body. We wanted to make the Basslet portable and convenient, so we designed and optimized it for a single wrist. However, the Basslet uses standard watch strap pins… you're welcome to experiment with different straps and locations on the body."
Basslet for the Audio Professional
When addressing the accuracy of the Basslet as a professional audio production tool, the needs differ concerning the effectiveness of such technology being viable reference equipment. Similar to the claims that Los Angeles based SubPac makes, LowFelt acknowledges that the Basslet is designed not only for those simply looking to enjoy music but also for audio professionals.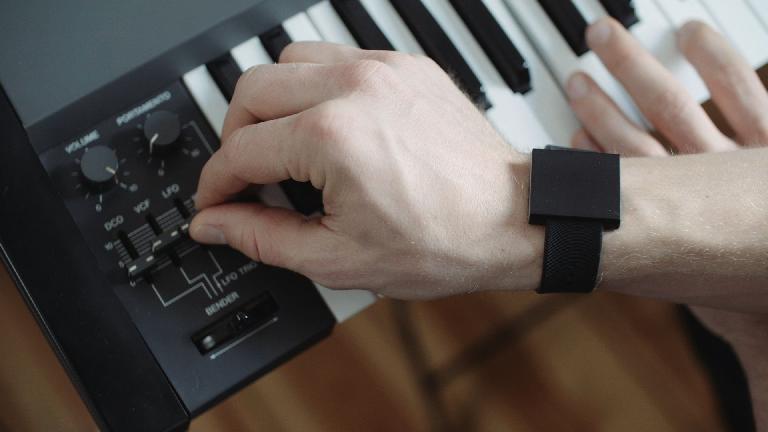 Most audio professionals will attest to the gravity of producing with a sub. There is no replacement for accurate monitoring and nearfield monitors alone do not provide the same low frequency representation as a dedicated sub speaker. My Adam's Sub7 has become one of the most valuable tools in my arsenal: the improvements to my productions are clearly discernible.
However if you don't have the cash to shell out, you work from home and can't disturb your neighbors, don't have a treated studio or need a portable solution, devices like the Basslet can still be beneficial tools to better help depict what's happening with low frequency content in your mixes.
Crossing Over and Reference Levels
As mentioned, the Basslet has a frequency response from 10-250Hz. This means that the unit is sensitive to and will respond any time it receives frequencies within this range. For audio production, this is a much larger scale than standard crossover settings.
Most subs have a dedicated crossover frequency control. My Sub7 for example has an upper frequency limit that can be set to any value between 50 and 150Hz. The 85Hz marker indicates the recommendation of Dolby labs for surround sound settings. In many cases, a slightly lower crossover frequency delivers tighter bass response. For use with typical near-midfield monitors, Adam's recommend 70-75Hz as the upper limit.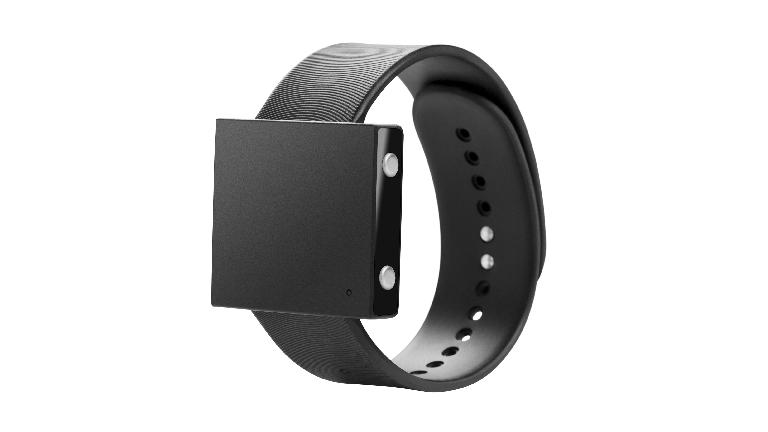 The Basslet (and the SubPac) does not have a means to adjust the cutoff frequency directly via the unit itself. Notwithstanding this, there is a workaround that's accomplished by routing signal through multiple outs on an audio interface and filtering the output to the Basslet. I prefer this method as it more accurately conveys the low frequency range that I am more accustomed to working with.
Note - If you're interested in finding out more about how this works, here's a link to the workaround for Ableton Live and a similar product.
To obtain some consistency when monitoring your productions, I recommend calibrating levels and keep them unvaried (the same rules apply to mixing with studio monitors). To do this, start by listening to a well produced reference track akin to a similar style (preferably the same key) to the music you are producing. This reference track's volume should be adjusted to approximately the same level as your mix. Using the reference, dial the Basslet's intensity buttons to personal taste. Without adjusting the intensity settings, compare your mix to the reference. This should give you a better understanding as to what is happening and/or needs to happen with your low frequency content.
Note - Informative reading regarding monitor calibration from my good friend Shane Berry.
Denouement
My findings reveal the Basslet lives up to my expectations, albeit somewhat differently than how I had initially imagined. Although it won't be replacing my subwoofer, I see it as a valuable tool that adds a tactile layer to audio production and performance. Its comfortability, portability, multi-functionality, responsiveness and versatility send it soaring to new heights when considering the competition.
Despite the Basslet's deep sonic capabilities, its weight, size and appearance is subtle, minimal and nonintrusive. I feel as comfortable walking down the street wearing the Basslet as I do having it strapped to my wrist while performing onstage or producing in the studio. Since it's wireless, it's barely noticeable once I dive in, and doesn't weigh me down or confine me to a specific location to feel its effects. I recommend trying one for yourself if you're looking for a next-level, tactile, bass loaded experience.
Note - Last year I had the opportunity to review the SubPac M2 wearable audio system and put it to similar tests. If you're looking for comparisons, I recommend giving the linked review a read.
Price: $199, £179
Pros: Effective, portable, minimal, multifunctional, tactile bass solution.
Cons: Strap can be difficult to adjust and make fast single handedly. However Lofelt states that the Basslet's design allows you to change to most any standard watch straps.
Web: https://lofelt.com/