Review: Lewitt LCT 441 FLEX
This microphone from Lewitt Audio has 8 switchable polar patterns for almost any recording task you can think of. But does it sound as good as it looks?
Lewitt Audio is an Austrian microphone designer and manufacturer that produces a fairly wide range of mic models for various applications from studio recording to live and broadcast arenas. Priced very roughly around the middle of what's out there - neither entry level nor crazy expensive as mics go, the company's products have a distinctive look and feel. I'll admit I wasn't familiar with them before now, though I'm glad I got a chance to try this mic out.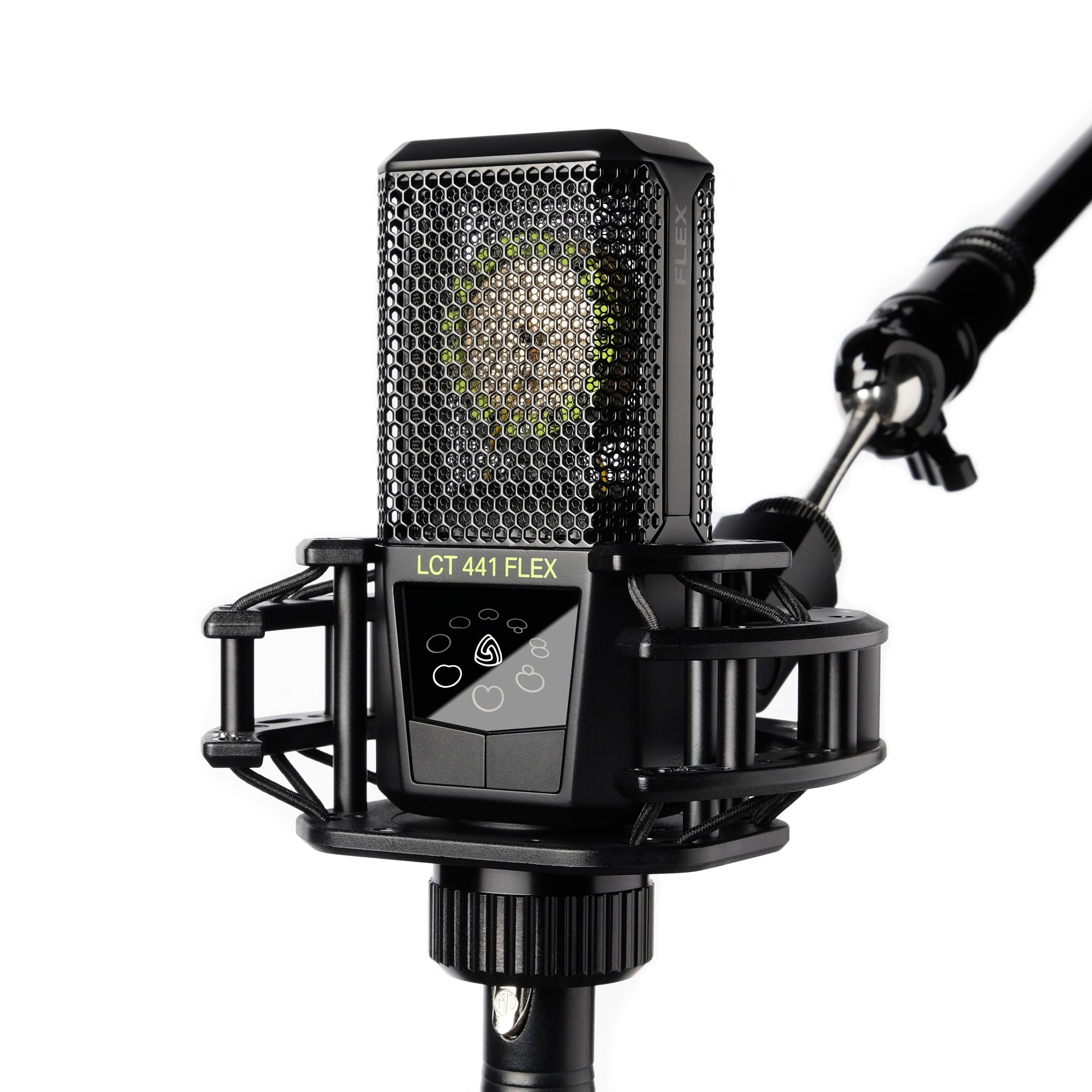 The LCT 441 FLEX is a multi-pattern, 1 inch studio condenser mic. It is switchable between eight (yes, eight) polar patterns, meaning you can achieve multiple different kinds of frequency response, control the proximity effect and the amount of room tone that is captured. As you might have guessed, being able to switch between so many polar patterns also makes this a great general purpose mic.
Rugged Build
The build quality is excellent, with a mostly metal body lending a professional and sturdy feel to the mic. It also looks very cool, although this has no bearing on its performance of course. You change the polar pattern by pressing the buttons on the front and checking which pattern icon is lit. This is different from the usual throw switch on a mic which generally allows a choice of just two patterns.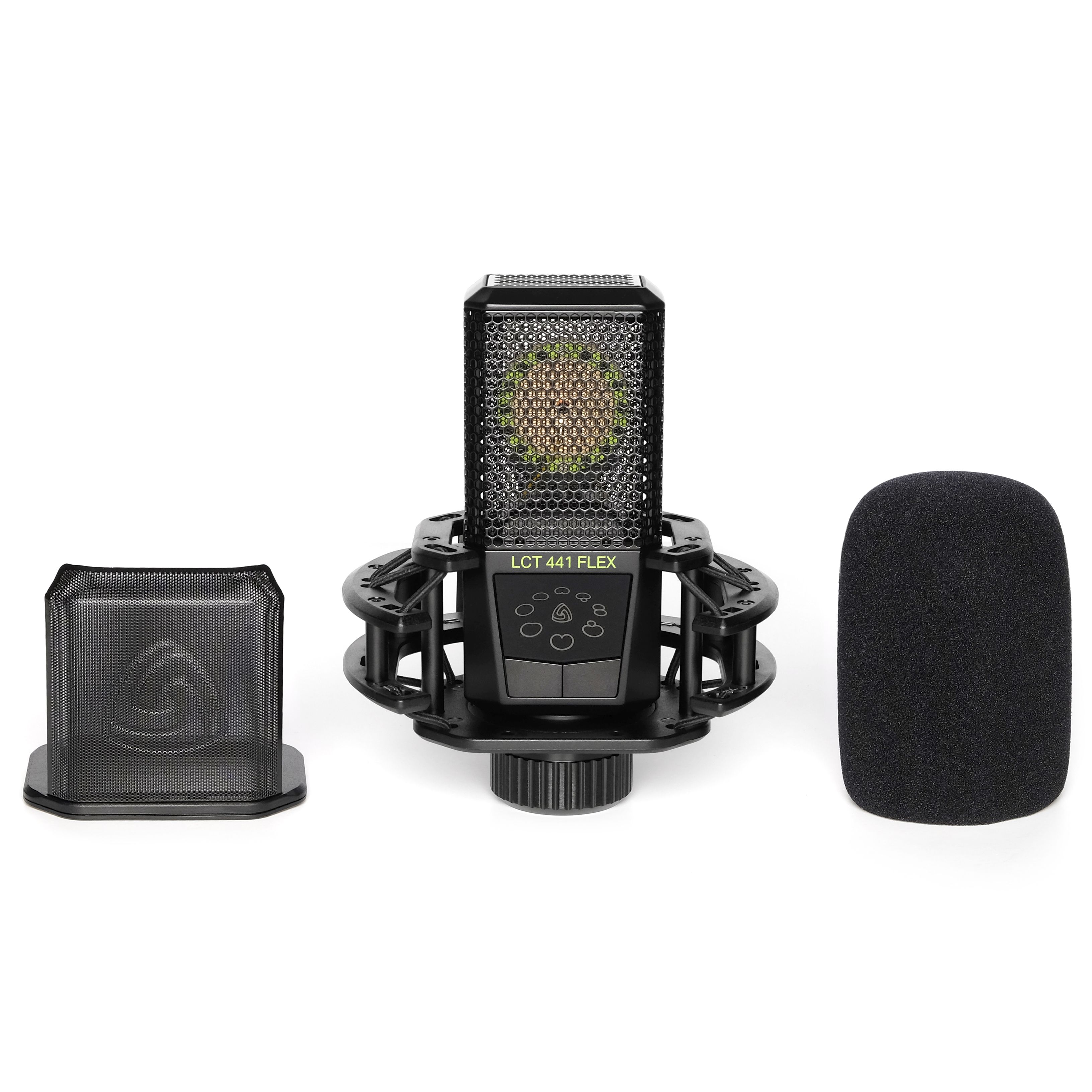 Pieces Of 8
The mic comes with a shock mount and magnetic pop filter, both essential for most recording tasks so it's nice that they're not an additional expense. The filter did a good job of stopping all but the most powerful plosives, and is much less intrusive than a regular popshield. The mic has a high dynamic range of 137dB and a maximum SPL of 144dB, making it suitable for more robust tasks like capturing loud guitars. The polar pattern can be switched and the options you get are omni, wide cardioid, cardioid, supercardioid, figure-8, reverse cardioid, reverse wide cardioid and reverse supercardioid. Each one has a significantly different feel to it, which you can hear in the examples below.
Thanks to its small size and switchable polar patterns, I could see using this mic for a wide range of recording tasks. The results were excellent, exhibiting very low self noise. For spoken word, singing and other vocals, the different patterns exhibited quite distinct characters, with varying amounts of mid range captured depending on the pattern. Similarly for guitars and drums, you'd get a different feel at source based on the pattern you choose.
Conclusion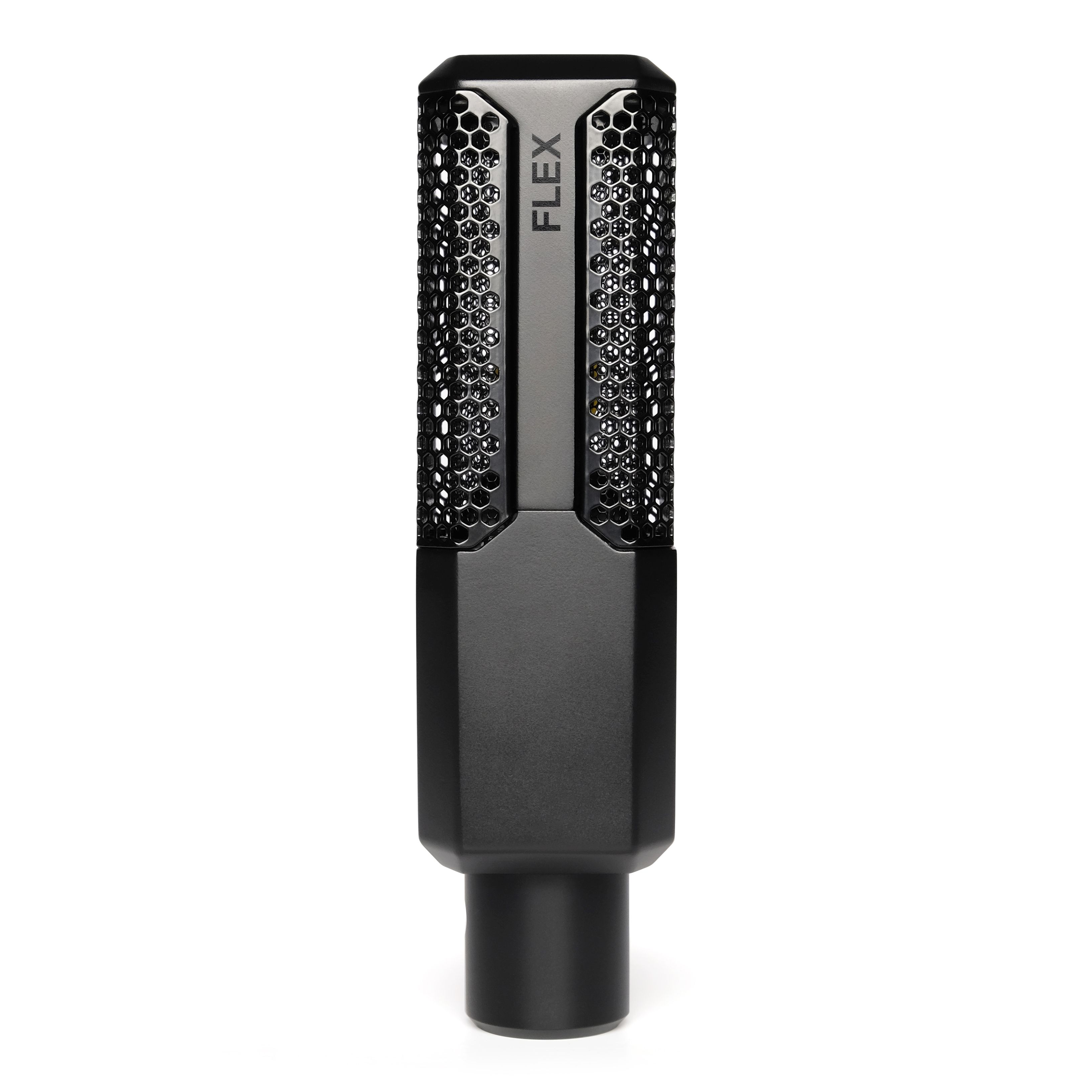 The LCT 441 FLEX is an intriguing mic, and one that can cover a whole host of recording needs from broadcast to instrument tracking. At the price you're getting a very competent all-rounder. That's not to say it's generic - in fact it has a character all of its own - or eight characters if you prefer. So if you're after a multi-purpose, great-sounding mic you will definitely want to check it out.