It was 2006 when I first got to see a Lemur, up close and personal. I was hanging out at the now defunct Recombinant Medial Labs in San Francisco and noticed this little black device. Once it was turned on, I recognized it immediately as a Lemur. I was excited to get to touch it, because I'd only seen Lemurs in magazines, and a touch screen was highly exciting at this point. The iPhone hadn't been released yet, or announced.
My friend, Brian, who was also the head engineer at Recombinant went on to tell me how 'advanced', and 'mappable' it was. Recombinant, at the time was one of the few studios that had 16.8 surround, with 8 projectors in one room, doing surround cinema. The Lemur was one of the only devices at the time capable of being setup and mapped to handle such an undertaking. To this day, I'm not sure another studio exists like that one.
The scenario above is just one of the reasons that Lemur has been associated with some of the most advanced MIDI setups known to man. Why? Because it's software-based, it can be setup to support anything. The knobs, dials, wheels, and more are all virtual. However, the price has always been completely prohibitive. When my buddy Brian told me the price of the studio's Lemur, my jaw hit the ground. It was, by far, one of the most expensive MIDI controllers I'd ever heard of... But, it was one of the most advanced.
Years would go by after seeing the Lemur within the rigs of friends of mine, and I'd secretly covet it. When the iPhone first appeared on the scene, I was quick to try some of the various Lemur 'wannabes' that appeared. "I'll show them..." would be the words I would mutter under my breath, as I played those tiny, little buttons that were almost unusable... Yeah, I'd use it a week.
Then the iPad came along... With Touch OSC, showing up weeks behind the release. I was having tons of fun! I made custom maps for my stage rig, home rig, and more. And, for some time, that has been the go to software for me. Touch OSC + iPad gets the job done. A little wacky sometimes, but good. I showed all of those guys that had Lemurs!
Enter: Lemur for iPad
So, do you think I stuck to my guns, and continued to give the middle finger to the Lemur community when it became available to us regular folk? Hell, no.
I was grinning ear to ear the first day I heard about it. Did I buy it on Day One? No... $50 would still make me cling to Touch OSC...up until another buddy of mine called me up and started raving about it. All he really had to say was 'sequencing" and "hardware MIDI support" and I was running to the App Store like a kid to an ice cream store.
Setup?
First off, let's talk about the setup: Lemur was absolutely the quickest download of anything I've ever purchased off of the App store. Maybe my network is just faster, I don't know, but it went really quick. Even faster than that Chinese Astrology app (don't ask).
Once downloaded, I was able to easily proceed to some well made instructional videos via the Help page of the application. Liine made several setup videos for Mac and PC that leave little room for questions. As I do not have any kind of MIDI interface for my iPad, I went with setting up a Wireless Network from my MacBook Pro. This was a little bit of a drag, because I can't surf the web and make music at once (yeah, I know…). Lemur does work with CoreMIDI, iConnect, Camera Connection kit, and more. And I'm told that this really is the way to go, as there is a bit of latency when using the Lemur in wireless mode... I noticed this pretty quickly, but it's still more than useable. Yet, I'll still be picking up a Camera Connection kit very soon, as I'm a latency freak, and the ability to control multiple computers from one Lemur-infested iPad sounds awesome!
Usage
Once I got the Lemur set up, which was basically a 5-minute process of watching videos and configuring my network, I had connection. I jumped in to Ableton Live with the Drum Rack Pads, and began to lay down some beats. Basic kick, snare, and 8th note hi-hats were fine. However, over wireless, 16th notes weren't really possible. That's fine though, because I tend to draw in my 16 beats anyway. My hands have latency, you know?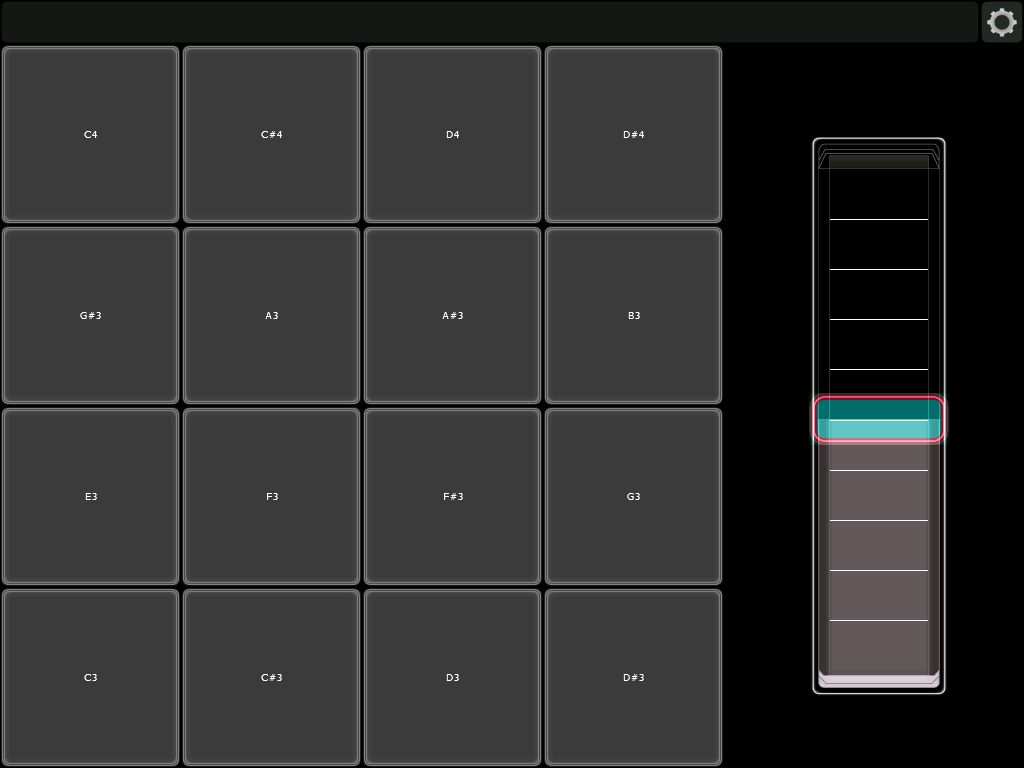 Next up, I tried out the Keyboard template. The latency from Wi-Fi really only made it possible to do up to 8th notes and quarter notes. However, the ability to adjust Tension and Friction of the Pitch bend and have it wobble with the famed Lemur physics more than made up for the latency (which, as I mentioned before, can be mended with a direct MIDI connection). I actually ended up spending quite a bit of time playing with the pitch bend friction, and tension... It's addictive and don't worry: the physics are represented in many other templates.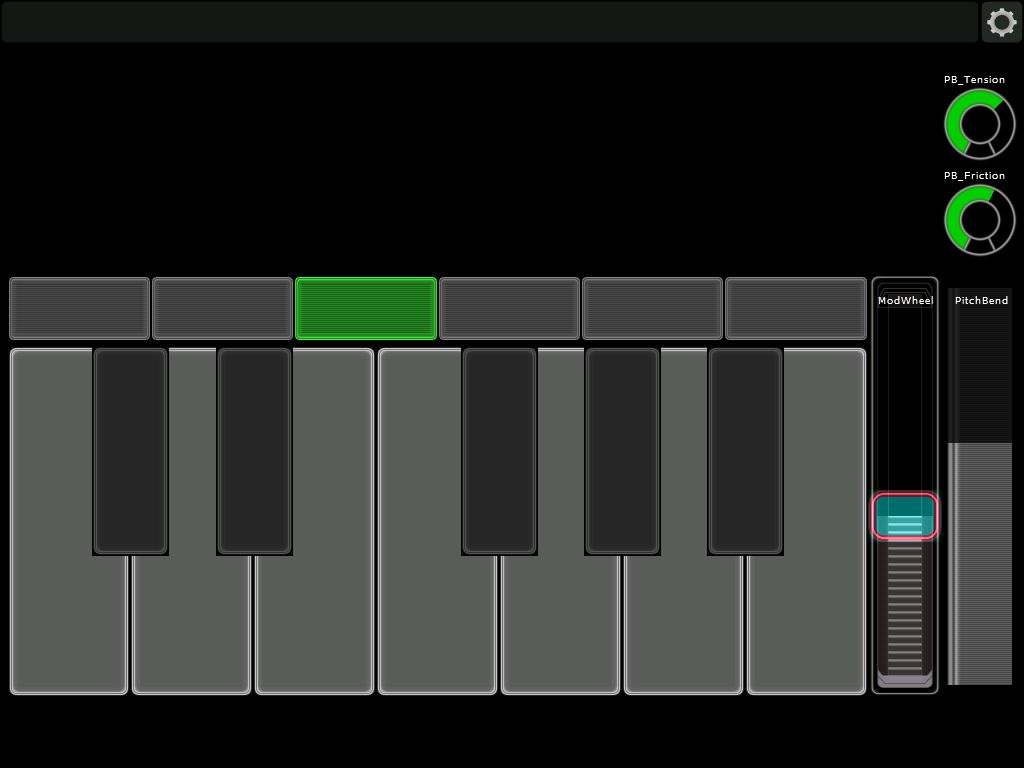 The more advanced templates are where you truly start getting inspired. The Studio Combo, for example, has the keyboard, faders, X-Y pads, and graphic sliders. The last two pages mentioned are setup with physics again, so you can create all sorts of crazy automation with a flick of your fingers. The bouncing even continues when you move from page to page.
You even get EsoWave, a module that turns the Lemur (and the iPad) into a 4-part MIDI sequencer. Yep, for those of us that wish we had something akin to a portable hardware sequencer, you've got your wish! The iPad can fill this hole in your rig.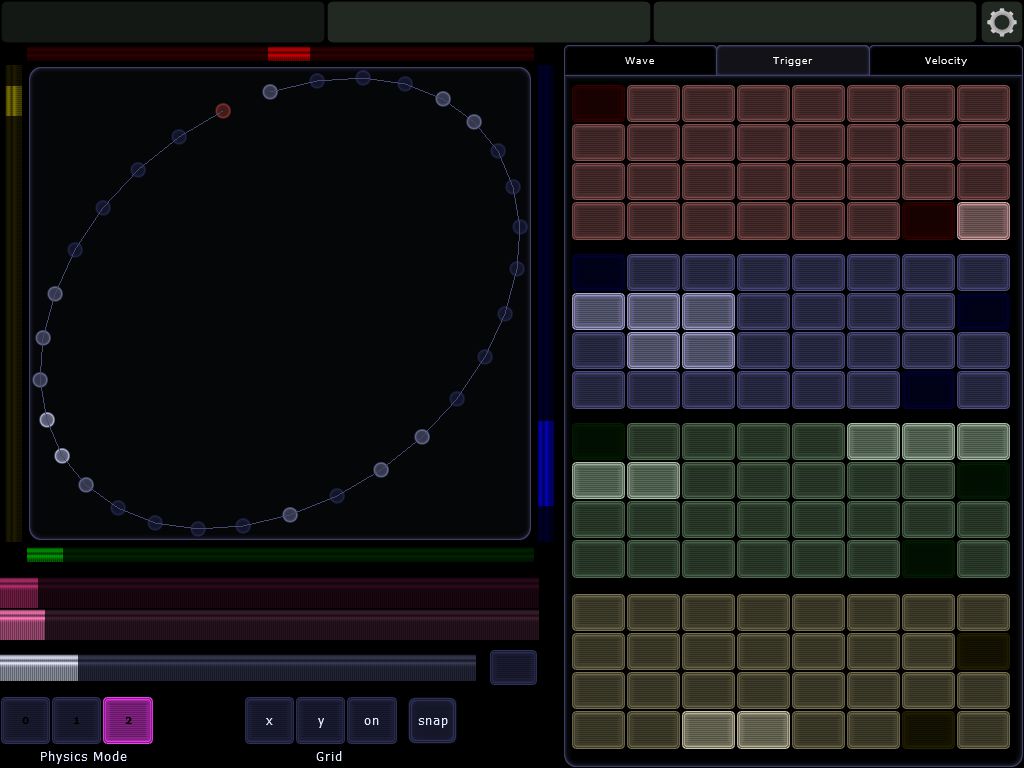 More Templates and Modules
What about all of those lovely templates and modules that Lemur is known for? You have a whole library to choose from once you get the Lemur on your iPad, or iPhone. It's daunting, in fact. Oh, and don't worry about having to wait on access to the library. The registration takes a few seconds. I had an email arriving seconds after completing my registration.
What's so, so cool if you are an Ableton user is that you get access to MU. This is a sick, multi-touch template that can control all aspects of Ableton Live. You do need Max for Live to be able to use it, but trust me, it's well worth it as it opens up a very tactile way of working with Ableton.
If you aren't an Ableton user, there are still plenty of templates out there for Cubase, Traktor, Logic, and more. I even tried using the Drum Pad Rack with Reason, and it worked like a charm. You just have to set up the Lemur as a MIDI device.
Conclusion
$50 dollars is a lot to pay for an app. And, believe me, I paid for this app, out of pocket... I drank the Kool-Aid. However, the library, the functionality, and the quality of the Lemur app make this not a 'should buy' app. This is a 'must buy' app. Why? It really goes beyond being just a controller: this is a sequencer as well. And, if you download the Lemur Editor, you can create your own templates. When I take all of this into consideration, $50 dollars sounds a little cheap.