Review: Korg Volca Modular
It looks and sounds gorgeous, and Korg's new Volca Modular brings west coast synthesis to a battery-powered format. Rishabh Rajan was suitably impressed, as he explains in this video.
Korg's Volca Modular represents a new direction for the company's family of synths, bringing west coast synthesis to a truly portable form factor. Read on for Rishabh Rajan's video review.
Korg's Volca line of compact synths have been very popular among newcomers and professionals alike. Now Korg has introduced a modular synth in the Volca line and it's definitely worth talking about.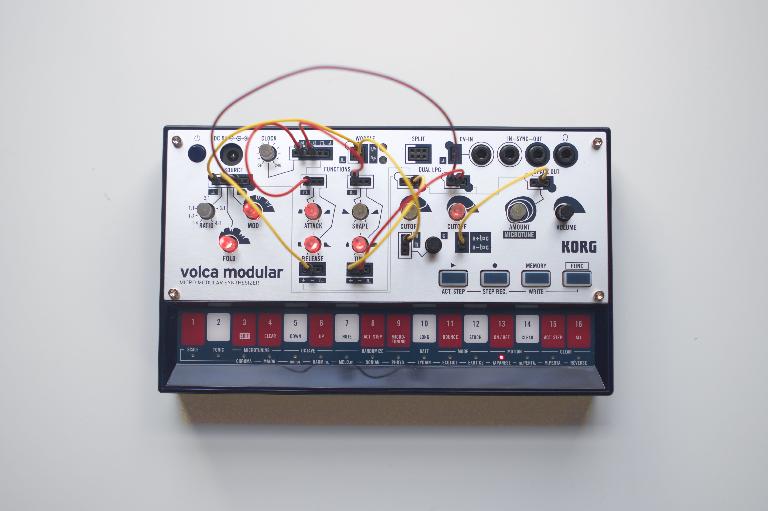 The Korg Volca Modular, Micro Modular Synthesizer is a west coast style analog modular synth in the Volca form factor but looks like its been inspired by the Buchla world. If you have used any of the Volca synths, you will feel right at home with this Volca Modular. Its battery powered, built-in speaker, small form factor is perfect for making music on the go, though I would still make use of the headphones output.
Modules
You get a triangle core oscillator, with wave-folding and FM synthesis capabilities. There are two function generators, matched with two Low Pass Gates. One of the function generators is an AHR (Attack Hold Release) style envelope while the other is a loop-able rise-fall generator with control over shape and time. There's a sample and hold module labelled Woggle, a mult section labelled Split and a utility section with some interesting math-based functions. This is an analog synth engine but there is a digital reverb module that is placed at the end of the signal flow. The reverb sounds great, even completely wet!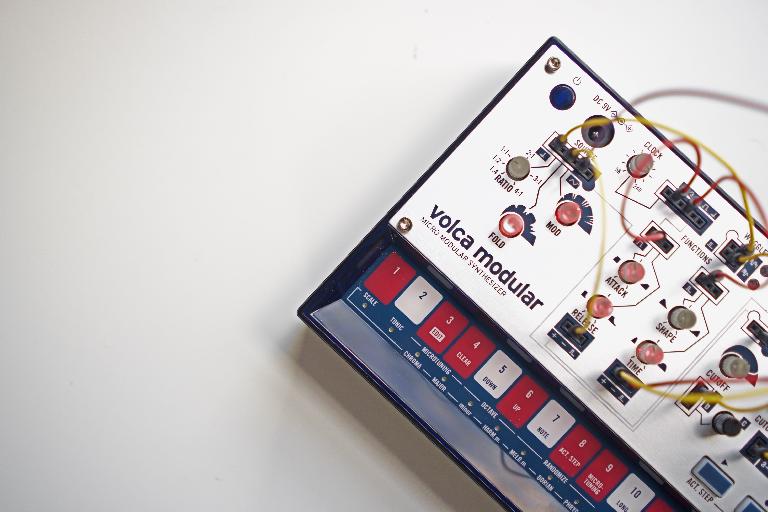 Patching
All patching is done with the included single pin patch cables, though there is a default internal patching. These are the same type of cables used in the Moog Werkstatt synth so as expected, they are tiny but get the job done. I like that Korg was really generous with patch cables - I never found myself needing more cables.
Sequencer
I am really impressed with the built-in sequencer's capabilities. Aside from the standard step-sequencing features there is a Stochastic mode for interesting randomization of patterns as well as a Motion Sequence feature that lets you real-time record any of the dial controls into the sequence. The Sequencer also has some patching capabilities. There are clock divided outputs and a clock rate CV input.
Other Features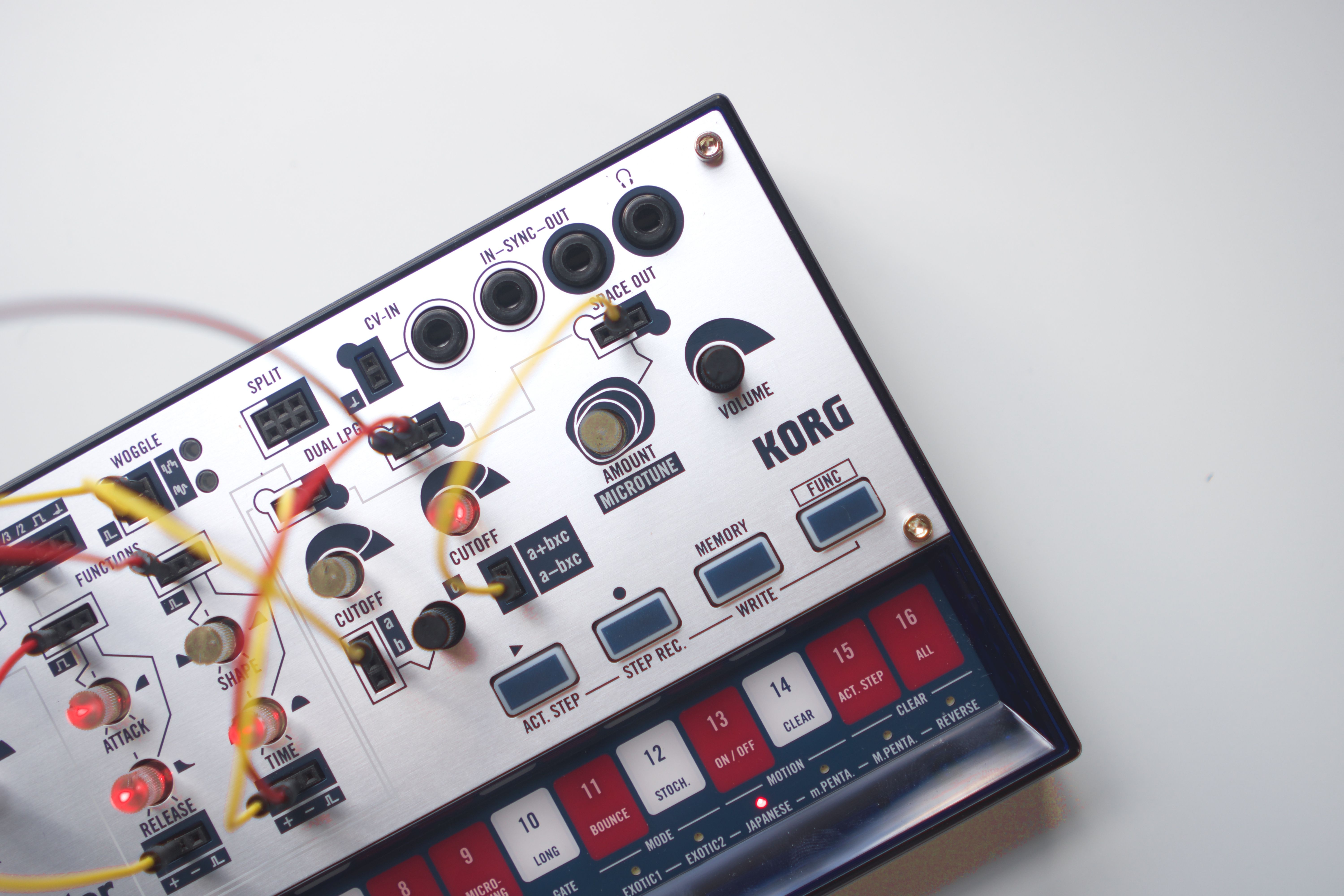 It's a bit rare to see micro-tuning features on a small form factor synth like this but being true to the west coast synthesis world, Korg has included micro tuning along with a set of preset scales that can be set for the sequencer or for realtime playback on the touch plate-style keyboard. There's the Volca standard Sync In/Out on 1/8th inch jacks as well as a CV in with two inputs, one for note CV and another an audio rate control.
Final Thoughts
The Volca Modular is a small synth. The patch cables and jacks feel tiny. The form factor is not ideal in a professional scenario. Nonetheless this is a great synth! It might be the first west coast-based modular synth that runs on AA batteries! It's also probably the most affordable way to get into the hardware modular synthesis world and definitely the most affordable way to get into west coast based hardware synthesis. For the asking price, this is a steal!