Okay, so before I begin to tell you about the Korg Volca Keys (Street price $149.99), I want to make one thing very clear. I purchased this device. So, what you're reading in this review is coming from an actual owner. It showed up today in its shiny, little package. And, several hours later, how do I feel about my new prize? Read on, and find out.

"The Volca keys is, in fact, a very good lead synth with up to 3 part polyphony, unison mode, ring modulator mode, and more."
What is Volca Keys?
Within the Volca line, there are, as you probably already know, three different devices. Keys, Bass and Drums. I plan on picking up all of these devices, but the Keys was my first pick. The reason that I chose Keys first was simple, it appeared to have the most versatility. After all, there's a filter, an envelope gate, detuning, and more. And, on the demo videos I watched, it just had my sound. What I didn't expect were all the other things it could do, which seem to be understated on the video.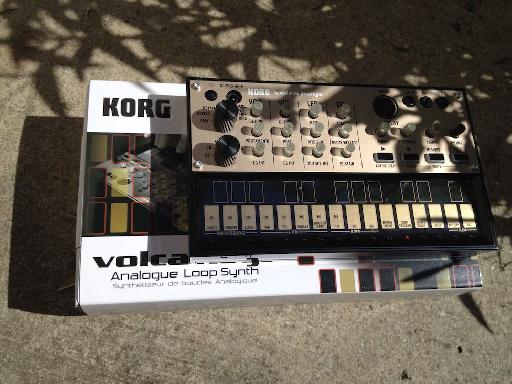 Before we get into that, let me stick to the heading above and tell you what it does. The Volca keys is, in fact, a very good lead synth with up to 3 part polyphony, unison mode, ring modulator mode, and more. Did I mention that it's real analog, too? The Volca keys does have a MIDI input, so you can actually use it with a DAW. And, it also has control voltage inputs and outputs. So, if you're using other devices with CV inputs, or you've got Reason, you will be very happy.
There's also a built-in delay, and a step sequencer. We'll talk about these a little more, later. For the meantime, let's talk about the sound.
How does it Sound?
The Volca Keys sounds extremely nice. It's thick, and it's expressive. When you start adding some detuning to it, it gets very big and will work wonderfully for Trance, EDM, EBM, and more. Because it does have an LFO, it's also possible to get some really nice wobbles out of it, as well.
The Delay was the only things, in terms of sound, that I felt could've been a little better. The echoes produced aren't exactly a 1 to 1 replication. There's some filtering going on, and you never can bring it up in the mix quite enough, while in Unison mode. Though, you can get some nice feedback from it. And, while it's in Poly mode, it's really quite nice. It's just a minor thing.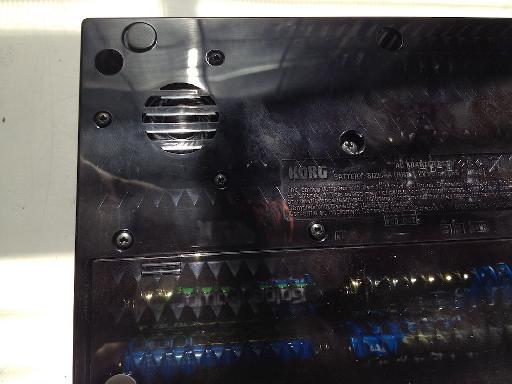 When you get into Unison Ring and Poly Ring... Well, this is where the sound can get quite interesting. In these modes, the sound is much more aggressive. If you apply a distortion plug-in, or two from your DAW, you'll be in heaven. Well, if you like noisy, aggressive synths.
'