Korg, nos dias de hoje, está a fazer sentir a sua presença em praticamente todos os aspectos da música. Enquanto eles são na sua maioria sendo falado para volcas, Electribes e vários aplicativos iOS, há um par de dispositivos de hardware que acabou de sair, e que eu tenho em minhas mãos, que adicionam uma camada ainda maior aos instrumentos de software iOS, enquanto também sendo perfeitamente capaz com um laptop, para arrancar. Nesta revisão, vamos
Keep it Simple...
Surpreendentemente, o Air, e Key 2 estão privados de muitos dos botões, LEDs e outros sinos e assobios, que muitos outros fabricantes polvilhe sobre, como luzes de Natal. Mas, só porque bling está faltando, ele doesn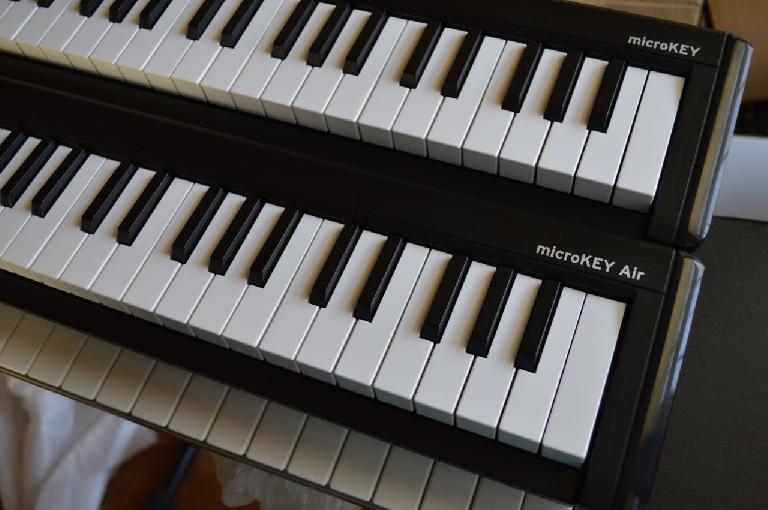 O exterior de base de ar, e Key2, é composta por um grau médio, de plástico preto. Para ser honesto, eles não
Enquanto as teclas são menores, eu não me senti de forma alguma impedido de meu desempenho. Claro, as chaves maiores sentir melhor, mas quando se tratava de popping fora batidas, jogando almofadas épicas, e até mesmo partes de piano, eu sinceramente me encontrei me acostumando com a ação, com bastante rapidez. E, porque a chave 2 49 é tão leve, eu poderia mantê-lo no meu colo, às vezes, sem se sentir desconfortável.
Antes de prosseguir, eu preciso mencionar que as dimensões reais desses controladores realmente começou a crescer em mim por um par de razões principais. Em primeiro lugar, até mesmo os controladores com uma maior quantidade de teclas são extremamente fácil de viajar. Concedido, eles aren
Mas lá
Speaking of Air...
O microKEY Air é uma versão da linha microKEY atual que eu aconselho dar uma olhada. A conexão é sem esforço. Basta ligá-lo para o modo wireless, ir na sua App, com Bluetooth MIDI, e conectá-lo. Se a latência é ruim, apenas ajustar para baixo o tamanho do buffer de 1024, para 256, ou menos, se você don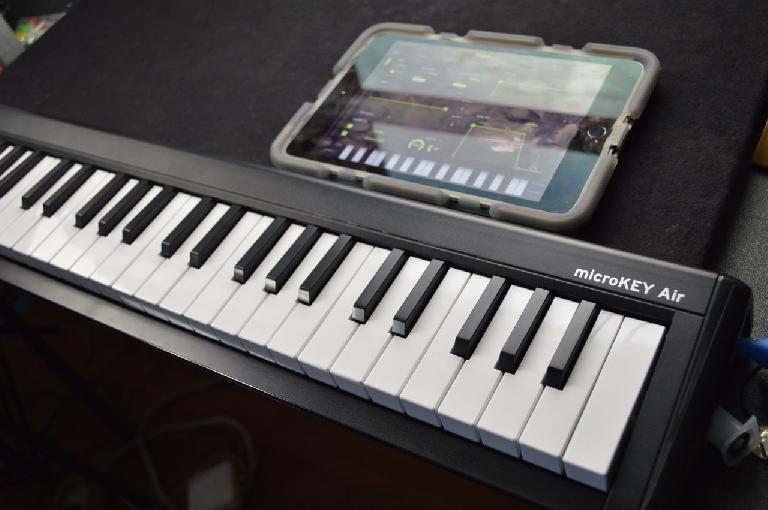 Normalmente, eu
Pitch and Mod
Ambos os controladores apresentam rodas de pitch e mod, e como as chaves são menores, por isso são as rodas. Mas, enquanto eles podem ser pequenos, o movimento é suave, e eu achei tanto a afinação e as rodas da modificação a ser bastante expressivo.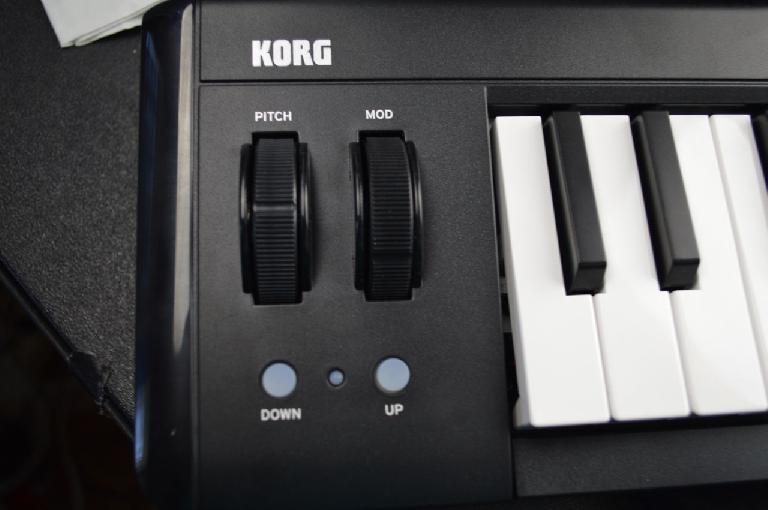 Eu
Uma nota importante: O microKEY 2, e microKEY Air 25 versões principais ostentar um botão embutido arpeggiator, e sustentar, para situações em que você não tem um pedal física. Se eu soubesse, eu provavelmente faria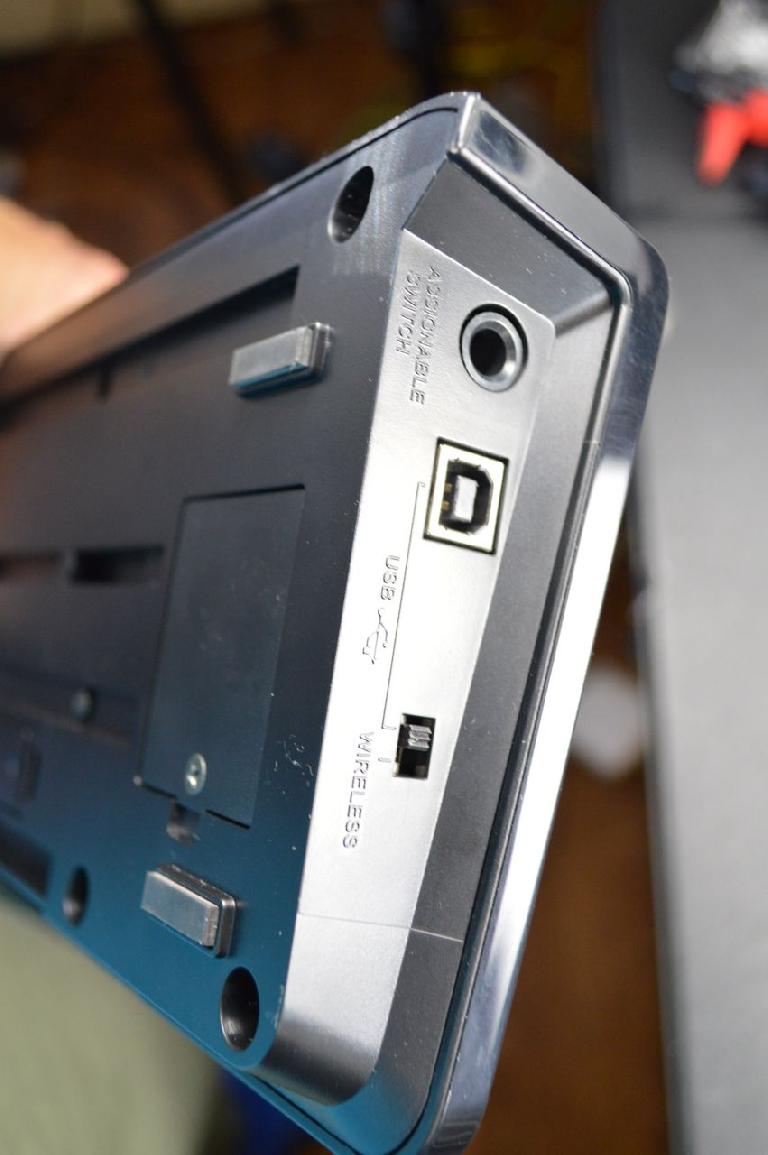 Mas, eu não desfrutar a tomada interruptor transferível, que só vem nos 37, 49 e 61 versões principais, e se destina a ser usado como um pedal abafador. Não atribuível programação dizer, para que a linha microKEY seria adicionalmente legal para pessoas que fazem baseada em loop, performances ao vivo. Atribuir o Pedal para a função de gravação, e você
Battery Power...
Enquanto você pode executar tanto o microKEY2, ou Air fora de uma conexão USB, você também terá a opção de energia da bateria. Ambos os controladores podem tomar duas pilhas AA duplas, acrescentando, mais uma vez, para a portabilidade poderoso.
Lots of Software...
Korg agrupa uma coleção bastante grave de instrumentos clássicos, e mesmo
Isso realmente significa que quem recebe as mãos sobre esses controladores vai começar com algum poder de áudio generoso, após a compra. E essa
Conclusion
Assim, como a temporada de férias rola ao redor, I
Preço:
Korg microKEY2 (49 teclas): $ 119,99
Korg microKEY AIR (49 teclas): $ 159,99
Prós: Várias versões para diferentes necessidades, exteriores finas fazem para controladores de espaço de trabalho maravilhoso com espaço limitado. Luz e altamente
Contras: chaves menores, com o que parece ser uma muito frágil exterior. Não rotaries, ou botões pode ser atribuídas adicionais. Somente cores são preto.
Web: