Korg, in questi giorni, sta facendo sentire la loro presenza in quasi ogni aspetto della musica. Mentre sono in gran parte di cui si parla per volcas, Electribes, e diverse applicazioni iOS, ci sono un paio di dispositivi hardware che è appena uscito, e che ho le mie mani su, che aggiungono ancora più strato a quegli strumenti software iOS, mentre anche essere perfettamente in grado con un computer portatile, per l'avvio. In questa recensione, lasciare
Keep it Simple...
Sorprendentemente, l'Air, e la chiave 2 sono privi di molte delle manopole, LED e altri ammennicoli, che molti altri produttori cospargere su, come le luci di Natale. Ma, proprio perché il bling manca, esso doesn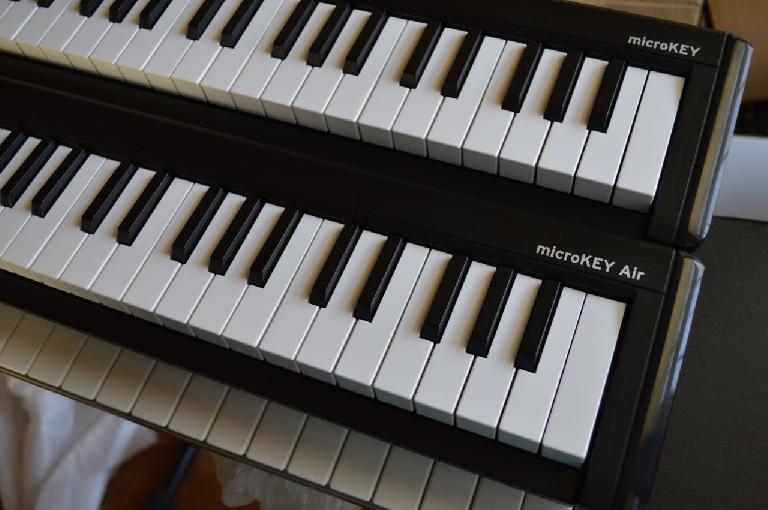 L'esterno della base di aria e Key2 comprende un grado medio, plastica nera. Per essere onesti, don
Mentre i tasti sono più piccoli, non mi sentivo in qualche modo frenato dalla mia prestazione. Certo, i tasti più grandi si sentono meglio, ma quando si trattava di saltar fuori battute, giocando pad epici, e anche parti di pianoforte, onestamente trovato me stesso per abituarsi all'azione, abbastanza rapidamente. E, poiché la chiave 2 49 è così leggero, ho potuto tenerlo in grembo, a volte, senza sentirsi a disagio.
Prima di andare avanti, ho bisogno di menzionare che le dimensioni reali di questi controller davvero iniziato a crescere su di me per un paio di motivi principali. In primo luogo, anche i controllori con una maggiore quantità di chiavi sono estremamente facili da viaggiare. Certo, essi aren
Ma, ci
Speaking of Air...
Il microKEY Air è una versione della linea di microKEY corrente che vivamente consigliamo di dare un'occhiata a. Il collegamento è facile. Basta accenderlo in modalità wireless, andare per la vostra applicazione, con Bluetooth MIDI, e collegarlo. Se la latenza è male, basta regolare lungo la dimensione del buffer da 1024, a 256, o inferiore, se don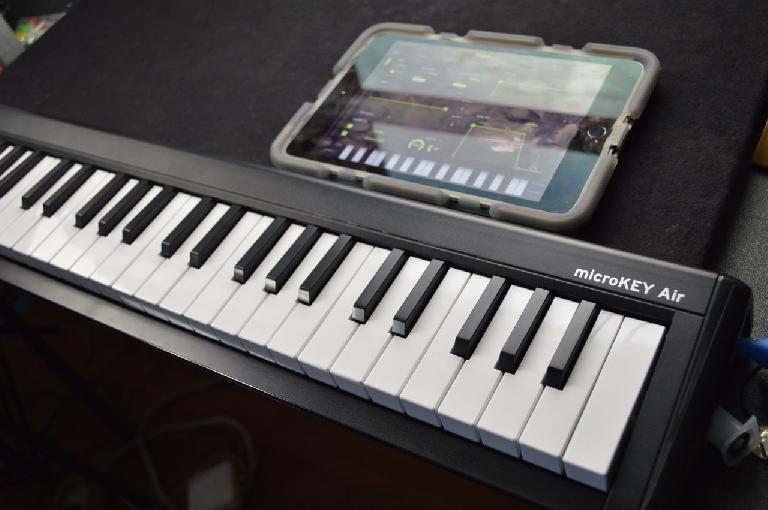 Normalmente,
Pitch and Mod
Entrambi i controller sono dotate di ruote pitch e mod, e come i tasti sono più piccoli, lo sono anche le ruote. Ma, mentre essi possono essere di piccole dimensioni, il movimento è regolare, e ho trovato sia il passo e le ruote mod per essere abbastanza espressivo.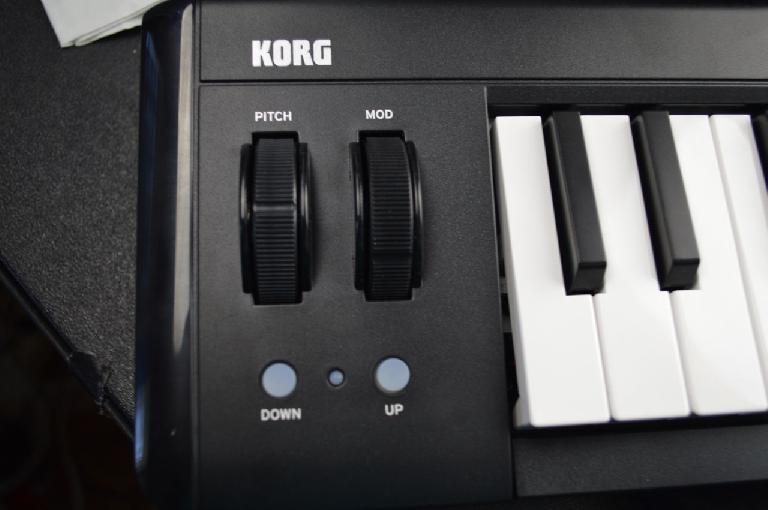 io
Una nota importante: Il microKEY 2, e microKEY Air 25 versioni tasto Sport presente un pulsante integrato arpeggiatore, e sostenere, per le situazioni in cui non si dispone di un pedale fisico. Se lo avessi saputo, probabilmente lo farei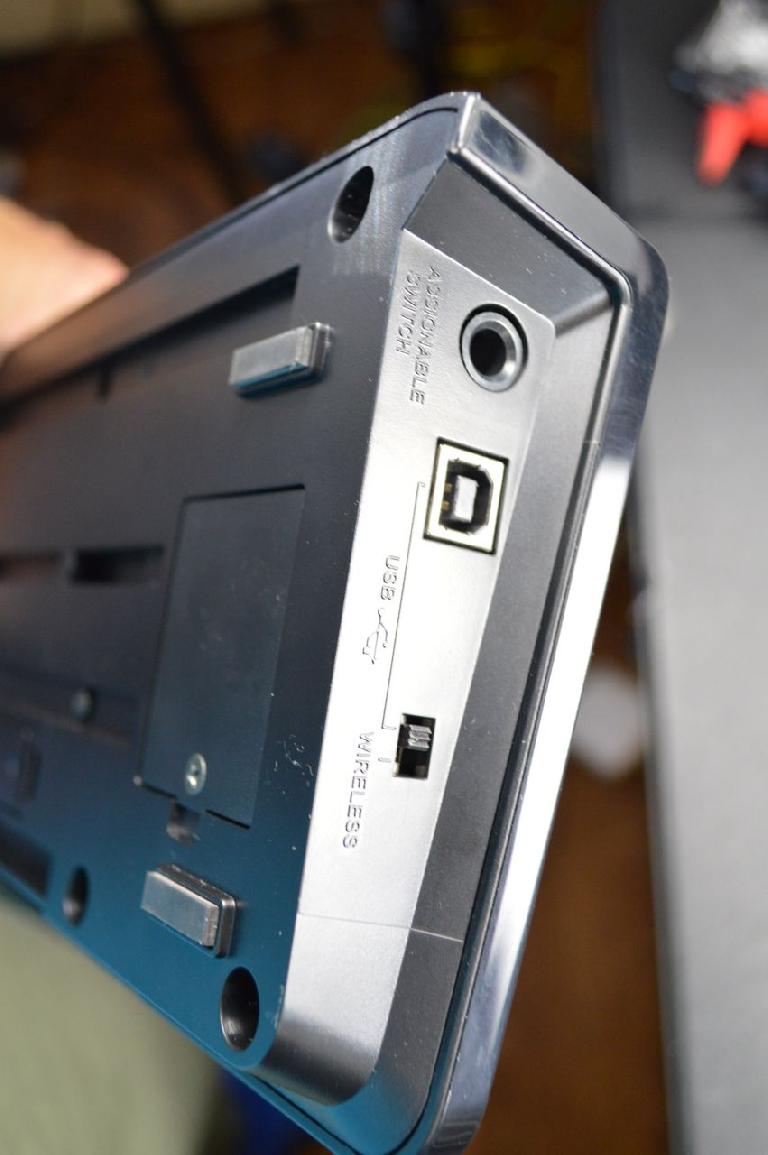 Ma, mi è piaciuto il jack interruttore programmabile, che arriva solo nelle versioni principali 37, 49 e 61, ed è destinato ad essere utilizzato come un pedale damper. Assegnabile significa programmabilità, in modo che la linea di microKEY sarebbe inoltre fresco per gente che fa base loop-, spettacoli dal vivo. Assegnare il pedale per la funzione di registrazione, e si
Battery Power...
Mentre è possibile eseguire sia la microKEY2, o Air fuori di una connessione USB, è anche ottenere la possibilità di carica della batteria. Entrambi i controller possono prendere due batterie AA matrimoniali, aggiungendo, ancora una volta, per la portabilità potente.
Lots of Software...
Korg impacchetta un abbastanza serio collezione di strumenti classici, e anche
Ciò significa davvero che chi ottiene le mani su questi controllori inizierà con qualche generosa potenza audio, al momento dell'acquisto. E quello
Conclusion
Così, mentre la stagione delle vacanze rotola intorno, io
Prezzo:
Korg microKEY2 (49 tasti): 119,99 $
Korg microKEY AIR (49 tasti): 159,99 $
Pro: Più versioni per le diverse esigenze, esterni sottili fanno per splendide controllori spazio di lavoro con spazio limitato. Luce e altamente
Contro: tasti piccoli, con quello che sembra essere un esterno molto fragile. Nessun rotatorie, o ulteriori manopole assegnabili. Solo i colori sono neri.
Web: