Korg, ces jours-ci, fait sentir leur présence dans presque tous les aspects de la musique. Alors qu'ils sont la plupart du parlé pour volcas, Electribes, et plusieurs applications iOS, il ya un couple de périphériques qui vient de sortir, et que je dois mes mains sur, qui ajoutent une couche encore plus grande à ces instruments logiciels iOS, tandis que étant également parfaitement capable avec un ordinateur portable, pour démarrer. Dans cette revue, laissez-
Keep it Simple...
Étonnamment, l'Air, et Key 2 sont privés de beaucoup de boutons, voyants et autres cloches et de sifflets, que de nombreux autres fabricants saupoudrer sur, comme des lumières de Noël. Mais, juste parce que le bling est manquant, il doesn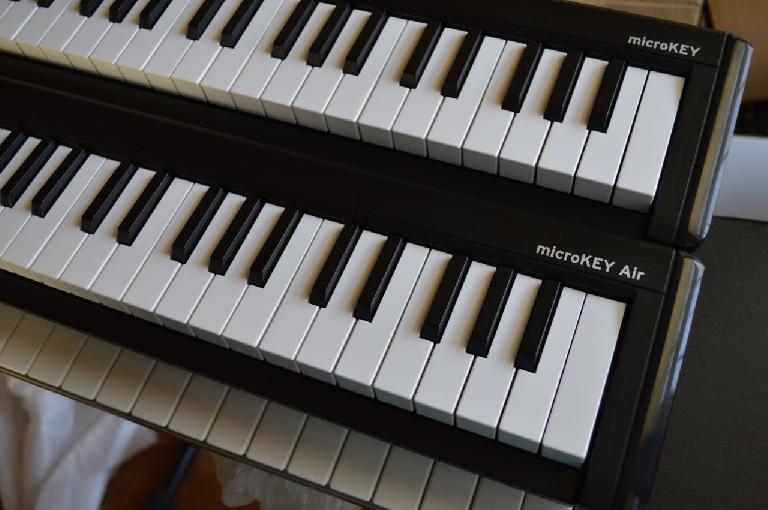 L'extérieur de base de l'Air, et Key2, est composé d'une qualité moyenne, en plastique noir. Pour être honnête, ils ne
Bien que les touches sont plus petites, je ne me sentais pas en aucune façon tenue de retour de ma performance. Bien sûr, les touches plus grandes se sentent mieux, mais quand il est venu à popping out battements, Pads épiques, et même des parties de piano, honnêtement, je me suis retrouvé pour s'y habituer à l'action, assez rapidement. Et, parce que la clé 2 49 est si léger, je pourrais continuer sur mes genoux, à certains moments, sans se sentir mal à l'aise.
Avant de poursuivre, je dois mentionner que les dimensions réelles de ces contrôleurs ont vraiment commencé à se développer sur moi pour un couple de raisons majeures. Tout d'abord, même les contrôleurs avec un montant plus élevé de touches sont extrêmement faciles à voyager avec. Certes, ils aren
Mais là
Speaking of Air...
Le microKEY Air est une version de la ligne de microKEY actuelle que je vous conseille vivement de prendre un coup d'oeil. Connexion est facile. Il suffit de tourner sur le mode sans fil, allez à votre App, avec Bluetooth MIDI, et le connecter. Si la latence est mauvais, il suffit de régler le bas de la taille de la mémoire tampon de 1024, à 256, ou moins, si vous ne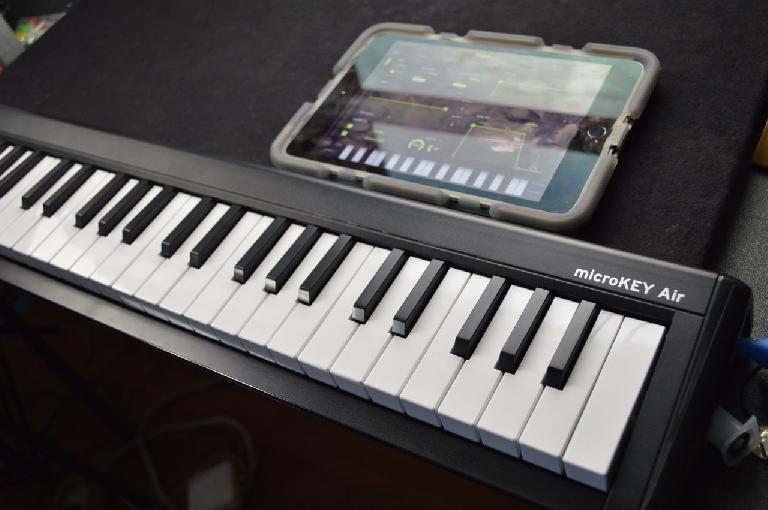 Normalement, je
Pitch and Mod
Les deux contrôleurs disposent molettes de pitch et de mod, ainsi que les touches sont plus petites, sont donc les roues. Mais, alors qu'ils peuvent être petit, le mouvement est lisse, et je trouve à la fois le terrain et molettes de modulation à être très expressive.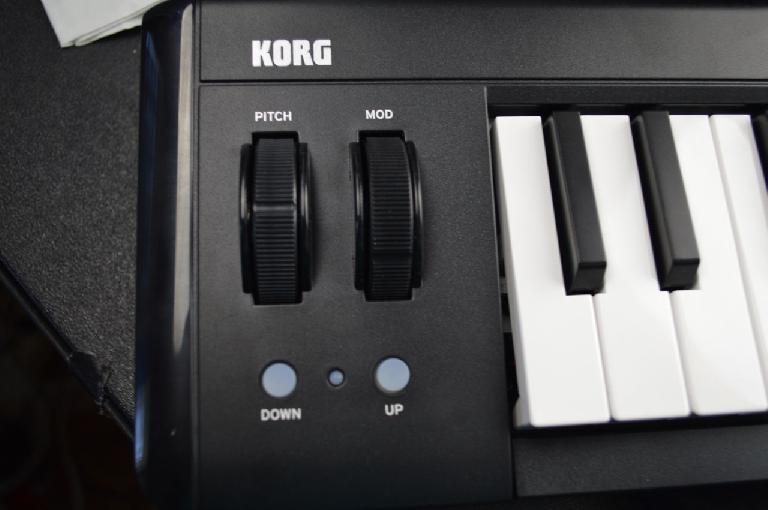 je
Une note importante: Le microKEY 2, et microKEY Air 25 versions clés du sport un bouton arpégiateur intégré, et de maintenir, pour les situations où vous ne disposez pas d'une pédale physique. Si je l'avais su, je ne serait probablement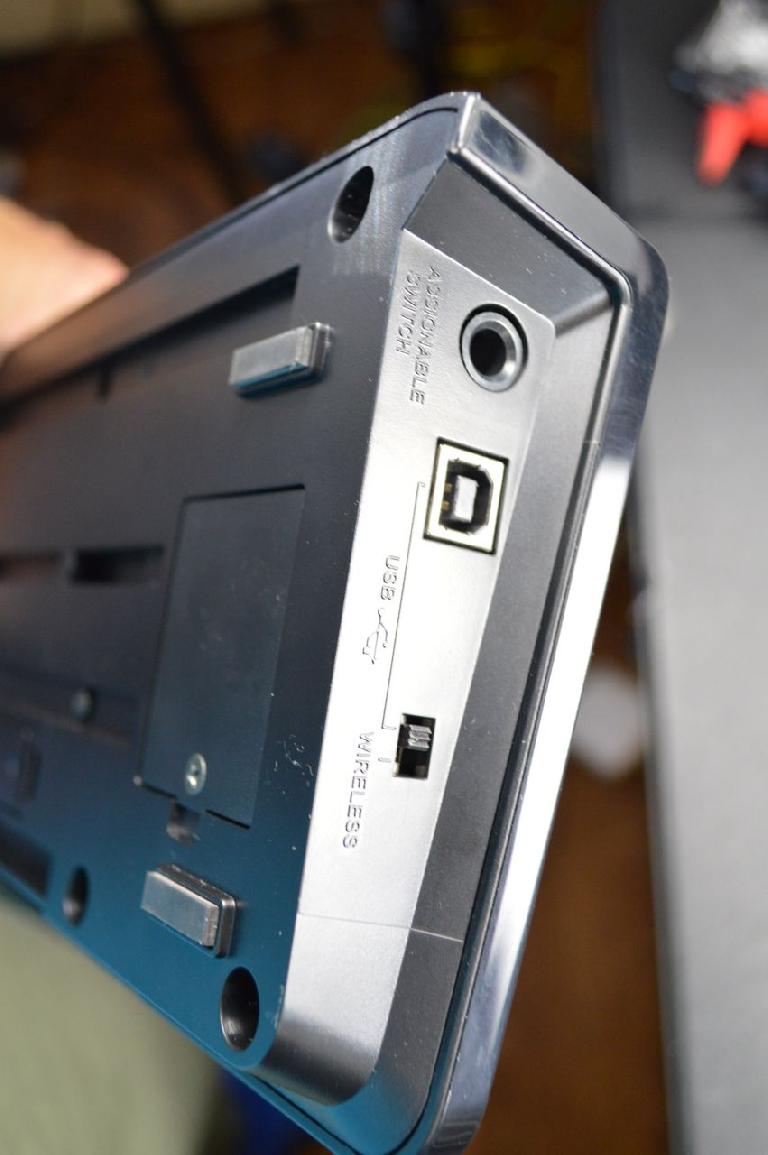 Mais, je ne jouis de la prise ASSIGNABLE SWITCH, qui ne vient que dans les versions 37, 49 et 61 clés, et est destiné à être utilisé comme une pédale forte. Assignable ne signifie programmabilité, de sorte que la ligne de microKEY serait plus cool pour les gens qui font, des spectacles à base de boucles. Attribuer la pédale pour la fonction d'enregistrement, et vous
Battery Power...
Alors que vous pouvez exécuter soit l'microKEY2, ou Air au large d'une connexion USB, vous obtenez également l'option de l'énergie de la batterie. Les deux contrôleurs peuvent prendre deux piles AA doubles, ajoutant, à nouveau, à la portabilité puissante.
Lots of Software...
Korg regroupe une collection assez grave des instruments classiques, et même
Cela signifie vraiment que celui qui obtient leurs mains sur ces contrôleurs débutera par une puissance audio généreux, lors de l'achat. Et cela
Conclusion
Donc, comme la saison des vacances roule, je
Prix:
Korg microKEY2 (49 touches): 119,99 $
Korg microKEY AIR (49 touches): 159,99 $
Plus: Plusieurs versions pour différents besoins, extérieurs minces font pour de merveilleuses contrôleurs espace de travail avec un espace limité. Léger et très
Moins: petites touches, avec ce qui semble être un extérieur très fragile. Aucun rotatifs ou des boutons assignables supplémentaires. Seules les couleurs sont le noir.
Web: