The new Korg Kronos keyboard workstation is an important keyboard. Not because it's the latest offering from a company that has helped define the direction of modern keyboard instrument design, but because it represents a large paradigm shift in the evolution of keyboard instrument development. I picked up the latest offering from Korg, and here's what I found:

Evolution Is In
Perhaps the most interesting part of the latest Kronos is what it represents, and that is a continual evolution in Korg's flagship line of workstations. There are a few hardware upgrades, and they are quite welcome. Many features, however, are software based and they are ported over to the previous 2 incarnations of the Kronos. This is fairly ground breaking, and it makes owning a Kronos a bit more akin to owning a newer consumer electronics device like an iPhone or a tablet.
This is a good thing for us, the end users. In the past, you really didn't have much of a sense of what kind of updates you would get on your keyboard, and adding new features was somewhat reserved for folks who would purchase expensive ROM boards or expanded sound libraries. Korg's new approach to the modern keyboard is refreshing. You know that if you invest in the Kronos line, you will continue to get updates and new sounds for years to come.
Ok, So What's New About the Hardware?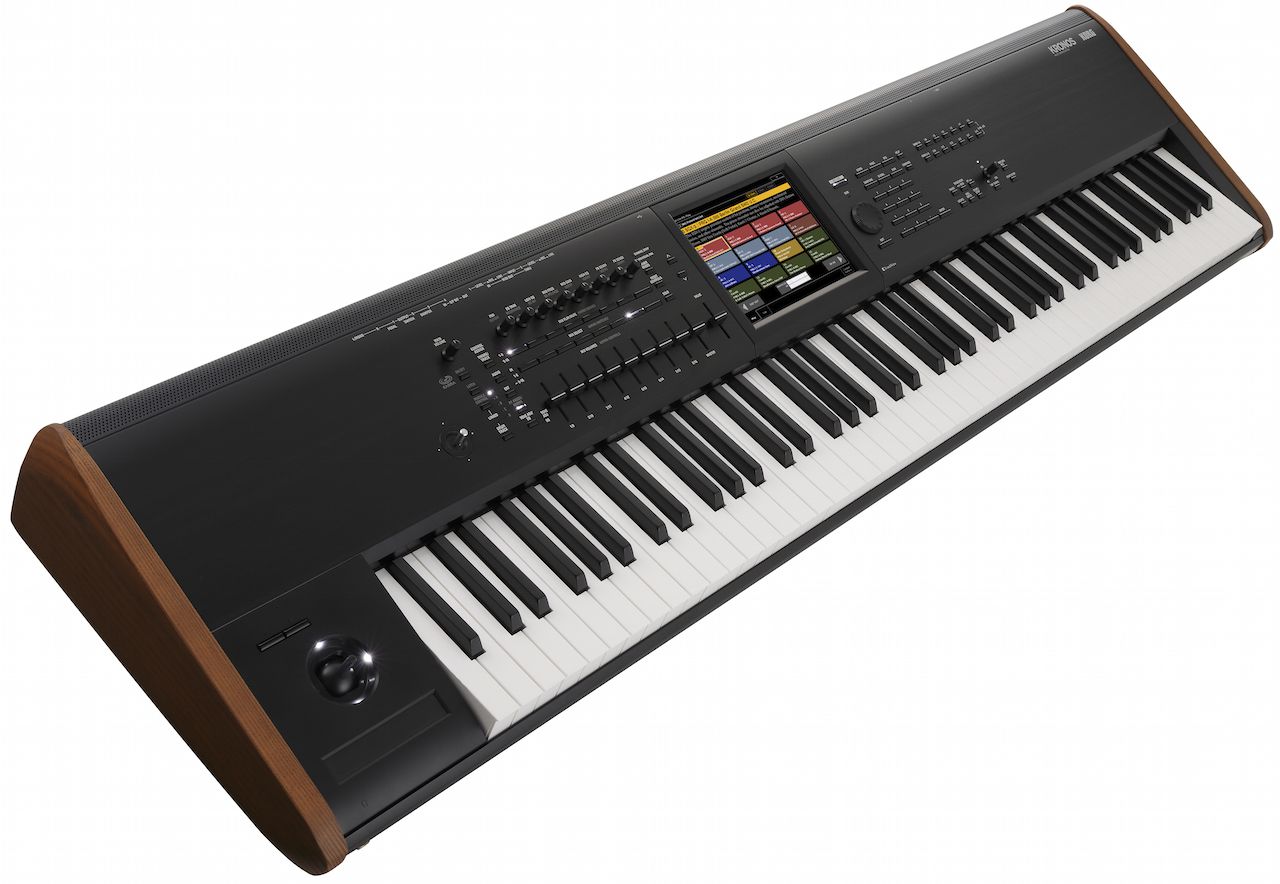 Korg Krono 2.
The top of the keyboard casing is now made out of a sturdy steel material, and the printing on the knobs, IO jacks, and buttons is considerably easier to read. There is a steel mesh installed at the rear of the keyboard which I have to assume is for ventilation. The reason I came to that assumption is because the fan noise has been reduced considerably. The keyboard is now near-silent, and that's a welcome upgrade for me as it's something that truly annoyed me about my 1st generation Kronos. There are also new wooden end caps which give it a bit of a classy retro feel.
If you are upgrading from an original Kronos, you'll enjoy some of the features that were added to the Kronos X as well, (the previous generation). Doubled ram capacity to about 2gb as well as an upgraded SSD hard drive for sample data that clocks in at 62gb in size. These were not available on my first generation Kronos, and I never owned the Kronos X so it was a welcome update for me!
When purchasing a new Kronos, you also get the fantastic Berlin Grand piano library. The old Kronos keyboards will run this library, but it must be separately purchased. It's hands down my favorite piano.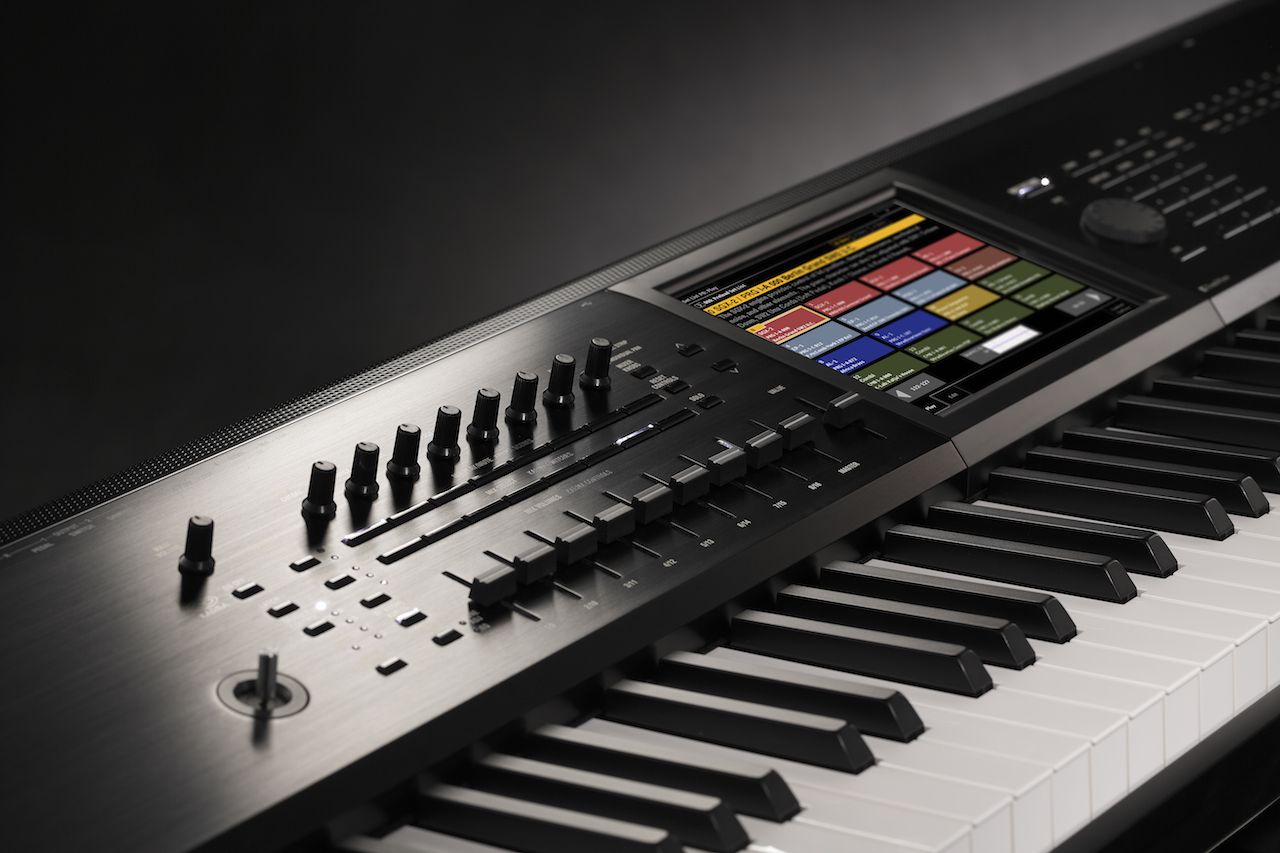 OS 3
The newest Korg Kronos operating system, now in version 3, brought in a huge amount of functionality and sounds. Some of my favorites include the following:

The SGX piano engine was upgraded to version 2 (now with string resonance for all piano sounds!) and it sounds fantastic.

Swiping and dragging is now supported across the user interface making sound tweaking much more convenient.

A 'quick search' function was added to the sound browser, allowing you to find sounds in your library within seconds.

You can now edit a program within a combination without abandoning your combination edits (this was huge for me!).

Setlist mode (my favorite feature) was overhauled and you now can color code your patches. In addition, you can also control the size of the text notes for each patch and have easy-to-read notes span the top of the screen in setlist mode.

A huge library of new sounds have been added specifically drawn from popular keyboard based tunes. No more kidding around finding a 'who-like' synth sound - there's one specifically designed for Baba O' Riley and more.

Conclusion
Now is a great time to get into the Kronos keyboard environment. It's an incredibly good feeling to know that your keyboard investment will continue to evolve and gain new features - you won't be 'pushed' into having to buy a new one quite so fast. For me, the hardware upgrades between the 1st generation Kronos and this one were enough to warrant an upgrade; but whether you're considering an upgrade or thinking about getting a Kronos for the first time, there's no time like the present. Hats off to Korg for trying to steer the industry in this direction. It gives keyboard players more return on a significant investment.
Price: $2999 / $3399 / $3699 for the 61, 73, and 88 key models respectively
Pros: Significantly reduced fan noise, increased build quality, easy to read text, OS updates which add new features to previous generation keyboards make you feel secure in your investment, upgraded piano engine, updated setlist mode.
Cons: Some people may be turned off by this new paradigm of incremental yearly updates rather than an entirely new system every few years. Personally, I find it incredibly refreshing and I hope it works out for them.
Website: http://www.korg.com/us/products/synthesizers/kronos2