There are literally hundreds of great music making apps for iOS now. With companies like Propellerheads, IK Multimedia and Moog in the mix the bar is set pretty high. So with all this action how is Korg's newly updated iKaossilator standing up. I took a look at it on the iPhone 4S...
Kaoss Theory
Unless you have been living in a sound proofed cave on Mars for the last ten years, you have probably heard of Korg's Kaoss Pad range. In fact if you are involved in the business of electronic music you'll be fully aware of it.
Whether you think these devices are toys or tools, one thing is undeniable, they are a huge amount of fun. When Korg released version 1.0 of the iKaossilator they unleashed this fun on iPhone and iPad users worldwide.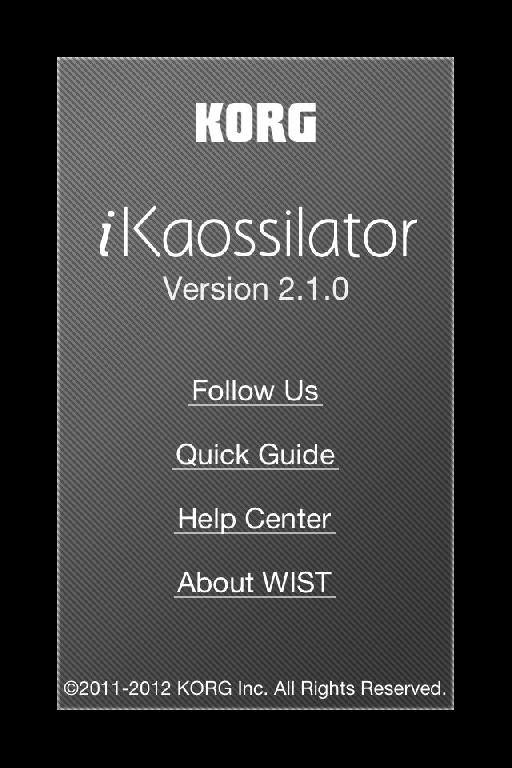 iKaossilator is now at version 2.1
Now at version 2.1 the app has really matured. And I can honestly say it's one of the most usable iOS based groove box apps out there. Every time I pick it up I end up making some sort of melody and unlike other apps I can actually transform my work into real world audio files.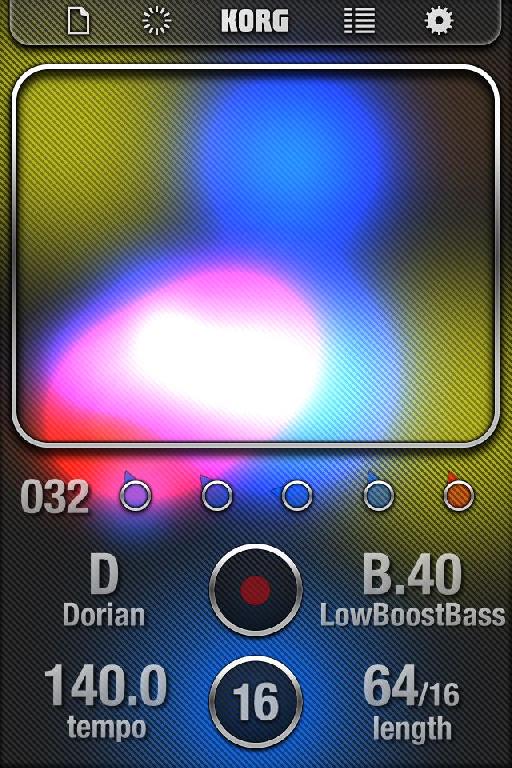 The app doing it's thing on my iPhone 4S
So you've guessed it, I like the iKaossilator but how does it perform in real world terms and what are it's winning features? Let's take a look...
Real World Performance
It's been a little while since I had a good session with iKaossilator, mainly because there have been so many other great apps distracting me. Ever since the 2.1 update came online I knew it was time to get stuck back in.
Dubstep is most definitely on the menu here:

I spent around 30 minutes to an hour playing around with presets and making my own sounds and I have to say this thing is rock solid. No crashes, no freezes and zero pops or clicks in the audio. The sounds also load very quickly and luckily I didn't notice any excessive battery drain. Well coded indeed.
More Dubstep vibes: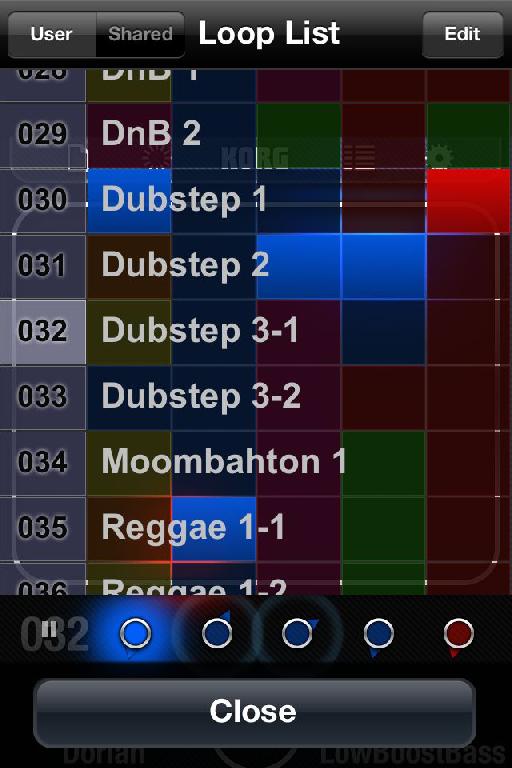 Scrolling through sounds was a breeze
There is a great selection of sounds here and I love the way you can load new loops and sounds on the fly. The only thing I would say is that there really needs to be a dedicated level control for each channel.
Dub Reggae also makes an appearance: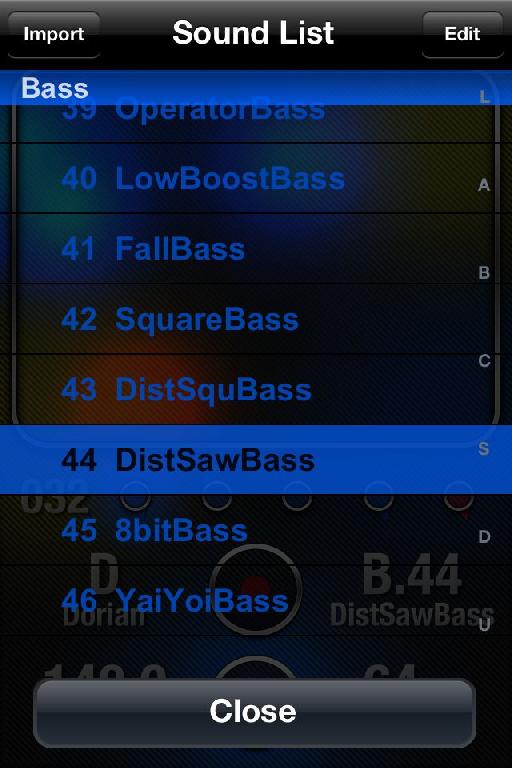 Individual presets load with lightning speed. Which is nice!
While I was making my own pattern I was able to quickly put something together and also found the ability to mute and solo each part extremely useful. Another nice touch is the quantization that is applied to pad movements. Even if your performance is slightly messy, it should come out pretty tight.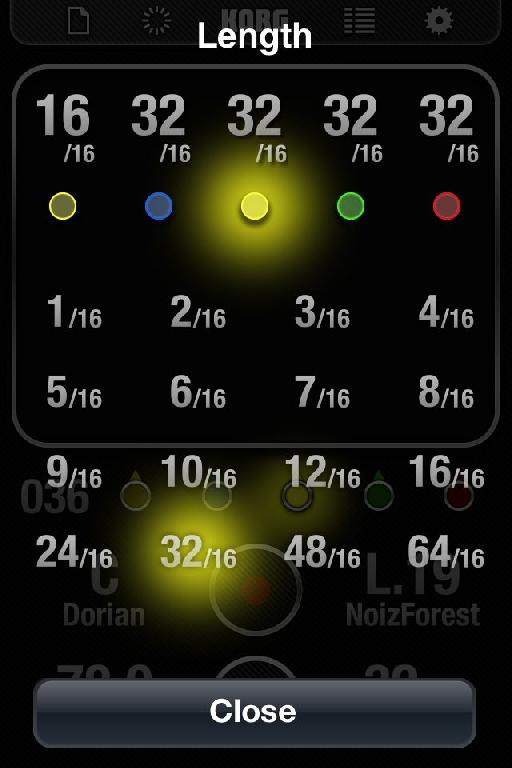 Changing the length of each part whilst making my own loops
After all that I made something a little more chilled!
New Features For Version 2.1
So whether you are playing back preset patterns or making your own this thing is water tight but what are the new features introduced with version 2.1? Well first up you can actually import your own loops, this is great news if you want to truly customize your Kaoss experience.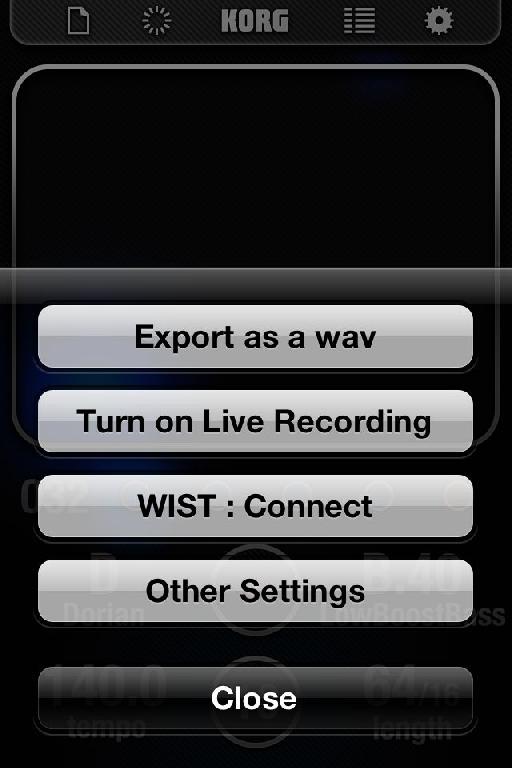 A few new interesting settings have appeared since the update
Other new features include seamless synced operation with the hardware Kaossilator 2 and an interesting audio paste function that allows you to send your audio to other iOS apps... And remember you can already upload your creations to Soundcloud and export them to WAV. Nice job Korg, can't wait for the next instalment.