Ozone 6 was released to great fanfare in late-2014, and received wide praise for its powerful new features and workflow. I reviewed Ozone 6, which you can read at http://askaudiomag.com/articles/review-izotope-ozone-6. So instead of starting over from scratch, let's look at the new features of 6.1.
Dynamics Module Updates
The two new features of the Dynamics Module, Adaptive Release and Auto Gain, both work globally on each compressor. (Since it's a multi-band processor, you can have up to four frequency-based compressors.) Adaptive Release is very similar to the IRC (Intelligent Release Control) modes of the Maximizer module, in that the release times are constantly variable depending upon the input of the processor. When strong attack transients are detected, the release times are decreased. Conversely, when no strong transients are present, the release times are increased. The result is smoother compression that lacks the pumping and breathing associated with typical dynamic processors.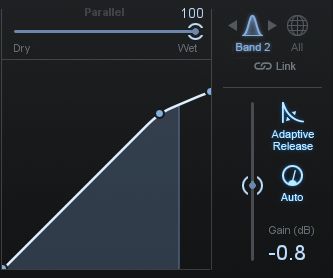 Figure 1. The Adaptive Mode and Auto Gain buttons.
It's important to know that the Adaptive Mode doesn't override the release setting. Instead, it adapts the times based on the current release setting. Adaptive Release will increase the time by a factor of 2, or decrease the time by a factor of 5 depending on the transients being processed, or lack thereof. For example, if a strong attack transient is detected when the release time is set to 200 ms, Adaptive Release will decrease the release time to as little as 40 ms. Then when no transients are detected, the release time is increased to as much as 400 ms. (You won't see the release setting being adjusted on the interface because it happens invisibly.) So the release setting will help the Adaptive Release judge a complimentary range of release times.
The Auto Gain analyzes the Dynamic Module input vs. output level, then adjusts the gain automatically. This makes it a breeze to set the right amounts of compression while not having to adjust up to four independent Gain slider settings to makeup the level. That allows you to program the character of the compression without being distracted by the resulting increase or decrease in gain.
Maximizer Module Updates
Added to the IRC I, II, and III modes of the Maximizer module is a new Tube mode. It's loosely modeled after the Fairchild 670 mastering limiter with a soft-knee and fast attack. It's also feedback-based and has an exceptionally gentle release time. The easiest way to demonstrate the unique characteristics is to compare the Gain Reduction Traces in an IRC mode and the Tube mode using identical settings and source audio file.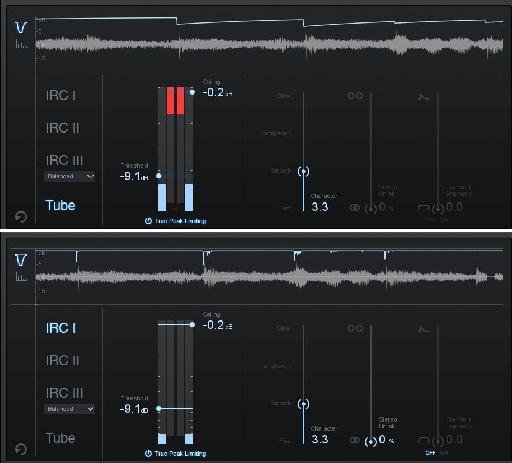 Figure 2. Tube mode (top) vs. IRC I mode. (Note the Gain Reduction Trace at top.)
One might expect that long release time to result in pumping, and it can produce that effect on certain types of recordings. A rule of thumb would be to consider the strength and frequency of the transients in the recording. Or to put in another way, if Metallica wanted you to remaster "Master of Puppets", the constant strong drum transients would be better processed using an IRC mode. However, if Joni Mitchell wanted you to remaster "Ladies of the Canyon", the Tube mode would offer a very complimentary type of limiting. To my ear, the Tube mode offers a very gentle broadcast-like treatment found in the Fairchild, but also '