Chord Heaven
Ever wish you had the ability to use different chords in your music without learning any theory? I introduce you to the KordBot, a neat little MIDI controller whose specialty is making chords. On the right we get two octaves to play with, while on the left you will find a collection of chords that have been very thoughtfully placed. The way it works is you select one of the chord buttons, let's say m7 for example, then you press a note on the keyboard, let's say you chose to press C, now you get a Cm7 chord, or a Dm7, or a Gm7 - you get the idea.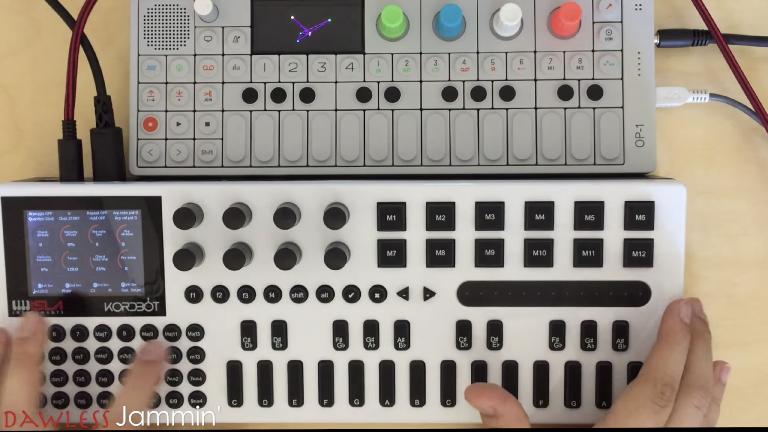 New Ideas
The cool thing about having a MIDI controller dedicated to just making chords is that it brings about new ideas that you wouldn't normally think of incorporating into your music, and you'll end up with chords you normally wouldn't use if it wasn't for the KordBot. Apart from making chords the Kordbot has a few other features like an Arpeggiator for example, that can be deeply edited to change things like Spread, Arp division, Arp Note length, Arp Swing, Velocity Offset, and Velocity Humanizer; there's also plenty of Arp Directions to choose from. On top of the two octaves there's four buttons labelled f1-f4,and when in Diatonic Mode these act as chord inversions. The way it works is you press one of the f buttons and then a note, and you get four inversions per chord.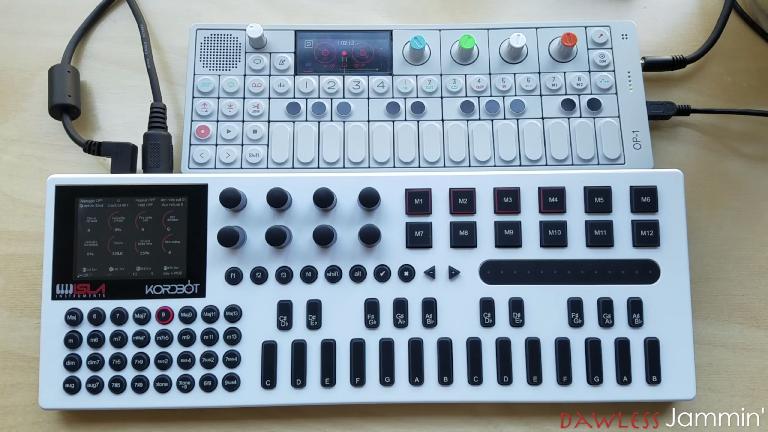 The Pads
It's hard to miss the 12 pads that take up half of the space of the KordBot. These have different functions depending on the setting. They can be used as drumming pads when using KordBot to control your DAW, or they can function as memory pads to save up to 12 combinations of chords of your liking. To save a chord onto the pads play the chord you want to save, hold Shift, then select one of the 12 pads. The cool thing about the chords that are saved onto the pads is that you can still use inversions, so technically you get four different types of that one chord into each pad. When you turn the Arp ON the 12 pads will now act as 12 Arps, so they integrate very well with the KordBot workflow.
Other Modes
There's two other modes on the KordBot, well technically there's three, but the Sequencer is still under construction. In Polyphonic Mode the chord buttons take the role of a chromatic keyboard, the two octaves can also be played like a regular keyboard, but you can now save your own chords. In Diatonic Strum you use the little touch strip to the far right to play your chords. In this mode we have all the same features we did in Diatonic Mode, but you use the strip to input notes instead of the keyboard.
Conclusion
The KordBot is a neat little production tool that's great to get ideas going, the squishy keyboard is easy to get used to after playing it for a bit, and full size 5 pin MIDI IN and OUT are definitely a plus.
KordBot Tutorial - Diatonic Mode:
KordBot - Polyphonic & Diatonic Strum Modes:
Price: $279 USD
Pros: Affordable. Unique. Compact.
Cons: Plastic Built. Niche product.