The iRig Mix ($99) is designed to work with any compatible DJ app, including IK's excellent DJ Rig. It supports up to two devices, and we're talking iOS devices and mp3 players, turntables, etc. You can even plug in a guitar or microphone and make use of real-time effects!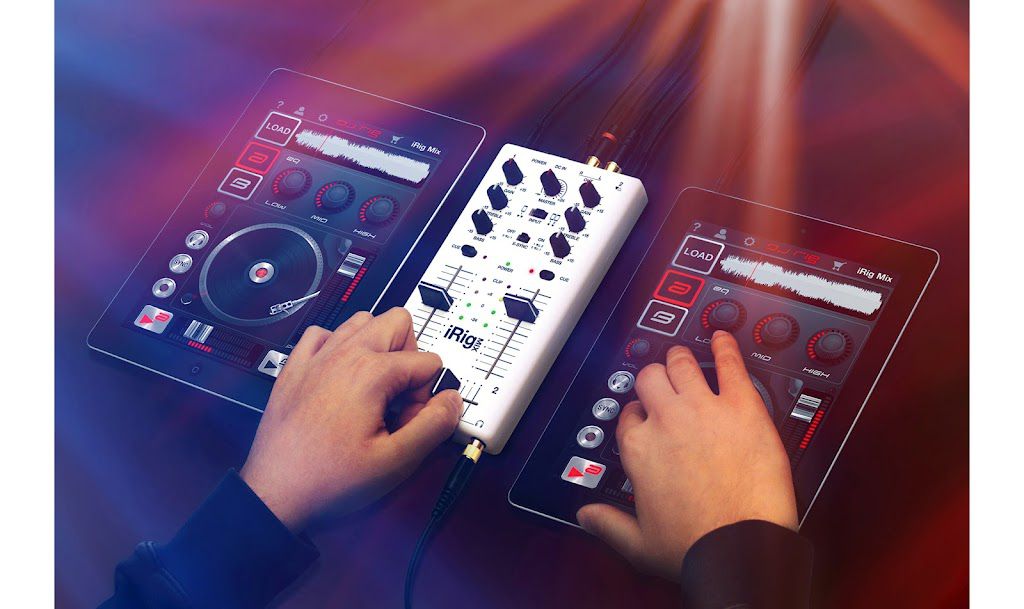 iRig Mix - the perfect companion for the iOS DJ?
In the Box
iRig Mix is a sturdy, and deceptively light mixer with a sleek white plastic body and scores highly in the looks department. On the unit itself you'll find two level faders, a cross fader, cue buttons, bass, treble and gain per channel and a master gain. Each channel has level and Clip LEDs too. On the front panel you can control headphone and instrument input gain. The back panel is where you'll plug in your iOS or audio device(s) and connect to an external sound system. IK have conveniently supplied two 3.5mm cables to connect to iPad/iPhone and two phono cables to connect
 to a mixer or amplifier. So, no running off to the nearest audio store before you get started! Also included is a power supply, but interestingly the unit can be powered by a USB mobile power supply with portable partying in mind.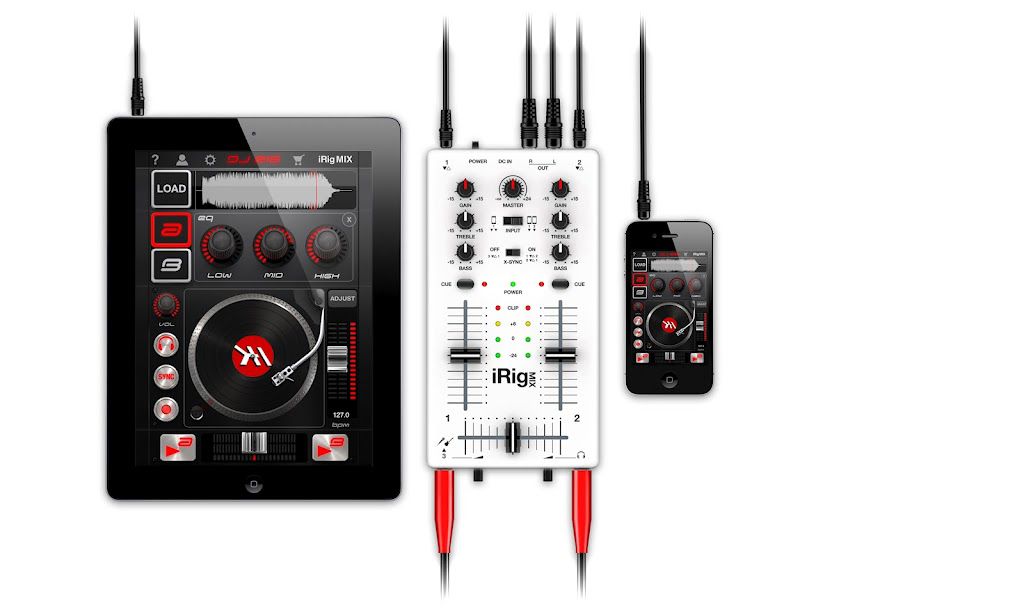 The iRig Mix can be used with a dizzying array of sound sources.
DJ vs DJ
Setting it up with one device is a breeze. Just make sure to switch the input mode to 1 device and everything works as expected. I tested iRig Mix with DJ Rig on an iPad and found myself switching between using the iPad's screen and the iRig Mix's hardware to good effect.
Where the iRig Mix enters a world of its own is in 2 input mode.
 If you're fortunate enough to have two iPads or iPhones, a combination of the two, or an iPhone owning friend who'd like
 to watch you DJ, you're going to have a blast! Using the X-Sync feature makes it possible for the DJ Rig app to sync the tempo of two tracks from different devices. When using tracks with a defined beat I found that X-Sync worked very well. The faders and knobs have a satisfying feel to them which makes the iRig Mix a good option at home and for live performance.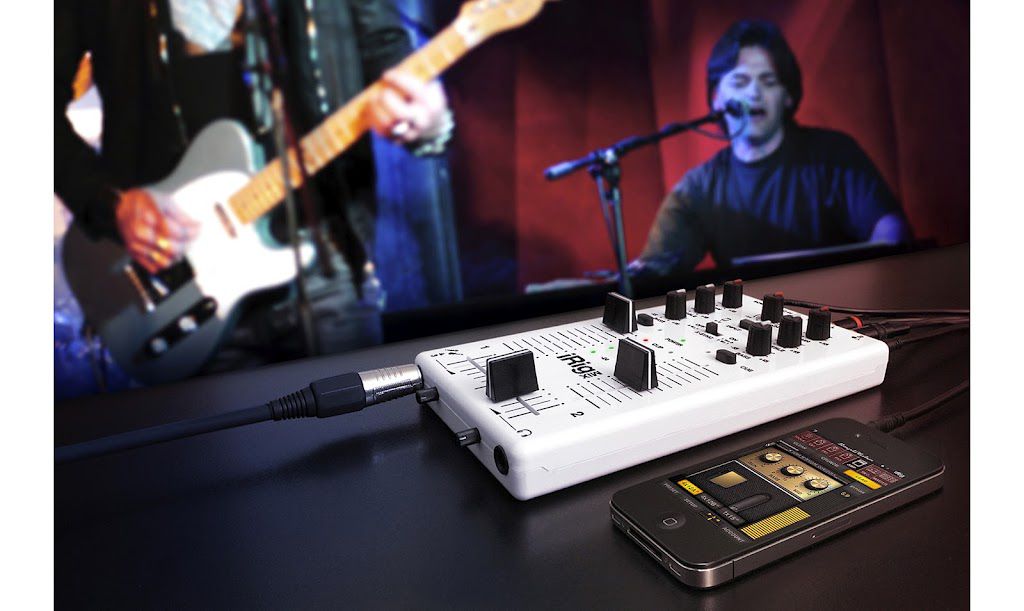 Perfect, but not exclusively, for DJs. The iRig Mix has appeal for all who are interested in making and mixing sounds on their iPad and iPhone.
Summing Up
While the DJ Rig app is excellent to use by itself, there are times when getting hands-on with a hardware mixer feel necessary. 
iRig Mix is perfect for those situations when you want to employ touch screen convenience (e.g. loading or scratching and manually cueing a song) with the speed of mixing on a tactile surface.