Coinciding with the release of their iGrand Piano app IK Multimedia have brought out their very own MIDI keyboard controller. 'Not another one?' I hear you cry! So what makes the iRig Keys any different to all the rest?
The iRig Keys has a slightly larger form factor than some of its competitors, for example the M-Audio Keystation Mini 32, but it does include 37 velocity sensitive keys. Those extra 5 notes gives us a full three octaves (plus one note!) lending the keyboard more spacious feel than you might expect from mini keys. At 503 mm in length, it is not quite as 'backpackable' as the M-Audio, but does allow for proper two-handed playing!
The other key difference (sorry about that) is that the iRig Keys connects directly to the dock connector (pre-Lightning of course) on your iOS device. Rivals require the use of the Apple's Camera Connection Kit adapter. While cheap alternatives to Apple's dongle are available, it is still one more piece of kit to forget when you travel. Having said that, IK's cable is not permanently attached to the keyboard, which is a shame as this would be a great way of making sure you didn't forget it! In a classroom, where IK might make multiple sales of the iRig Keys, it seems obvious that the cable is the first thing that will go missing...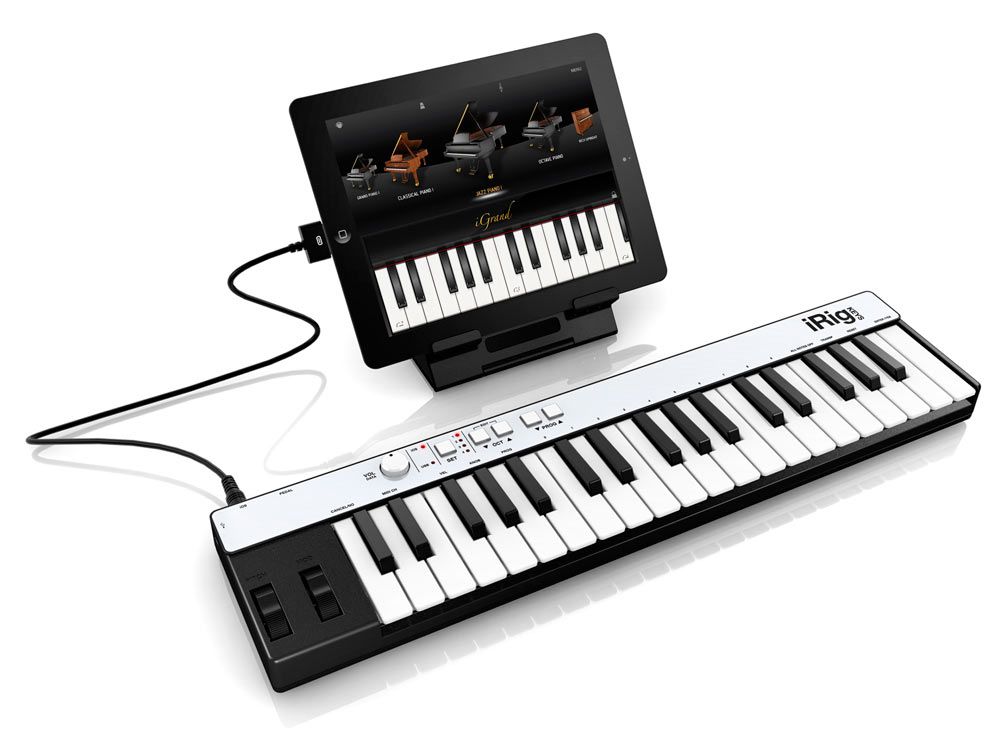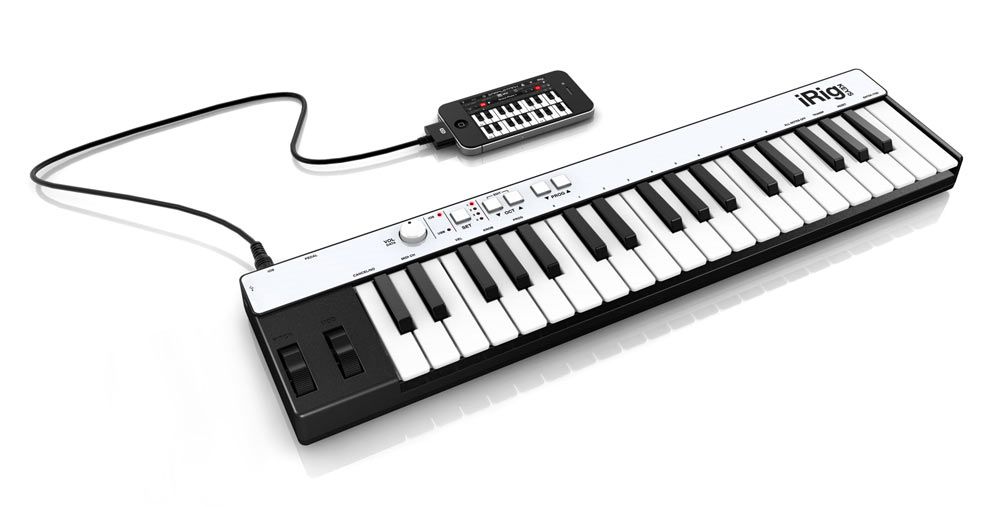 The iRig Keys also connects to a Mac via USB (cable provided) and in both situations can draw power from the host.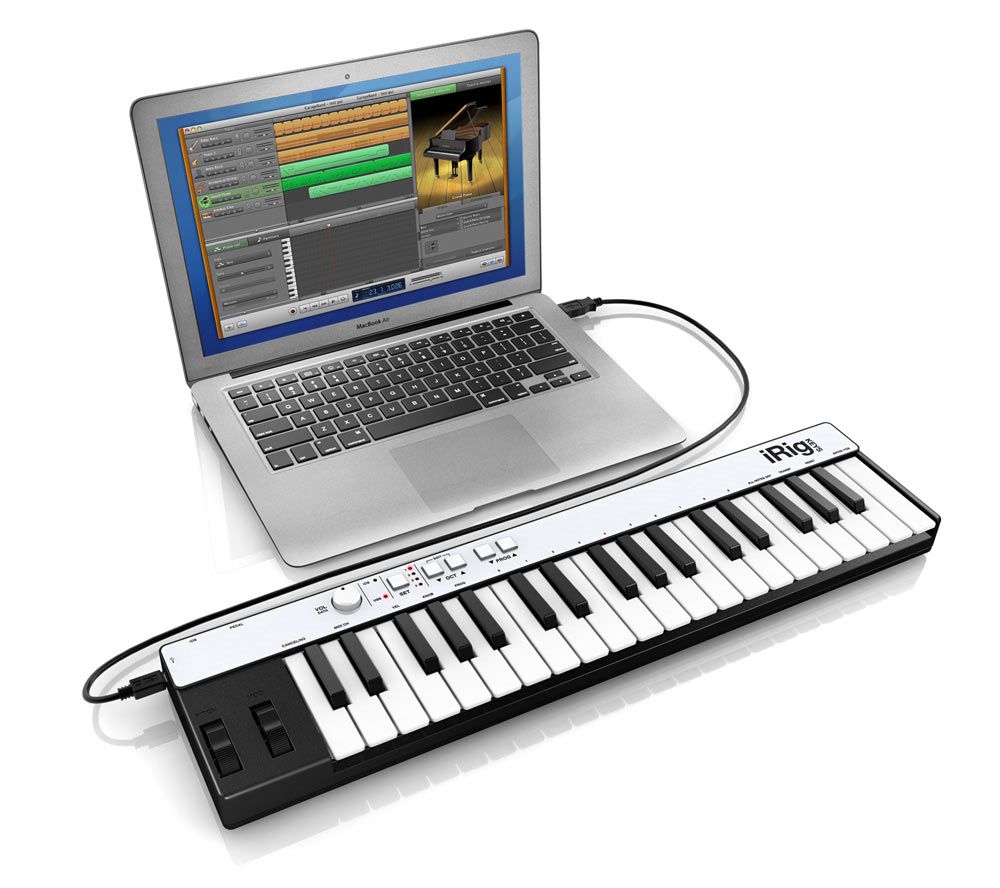 On the front panel the IK sports the standard pitch and mod wheels, a Volume/Data rotary control and five 'soft touch' switches, which combined with functions assigned to the MIDI keys themselves, allows for the editing of a wide range of parameters. As usual however, when buttons have multiple functions, it is almost impossible to remember all of them without reference to the manual!

In Use
As a keyboard the IK performs just as well as any mini-keys-based keyboard I've used, so don't expect it to feel like a Steinway! Comparing its performance with the piano instruments in both GarageBand and the iGrand Piano app, it became apparent that the two apps respond to velocity in different ways. A very useful editing feature of the iRig Keys which overcomes this is the ability to choose one of six different velocity responses - three fixed settings and three velocity sensitive settings (light, normal and heavy). These are also invaluable in adapting the iRig Keys to your playing style, no doubt developed on an entirely different type of keyboard.
The current street price of around $99.99/ £60 makes the IK iRig Keys by no means the cheapest mini-keys-based MIDI controller currently available but the additional half octave, editing features, and no requirement for extra adapters might make this the best choice for iPad and Mac musicians who require a portable keyboard.