Did you know you can now get IK Multimedia's Amplitube 3 for free? Well, you can!
This stripped down version comes with 4 amps, 5 cabs, 3 mics and 9 stomp boxes an 2 rack FX which cover all the basics. The other thing it includes is the Amplitube Custom Shop (which you'll also find in the full version).
So what is it and why is it so cool? Well, the best way to describe it would be as an iTunes Store for guitar amps! It means you can start with a basic installation and add only the gear you want to the software. If you're on a budget this could be quite a money saver!
The Custom Shop can be accessed directly from the the plugin interface in the top right hand side.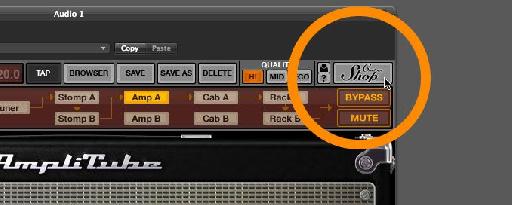 Clicking this will open the Custom Shop window which is a browser window. You'll need to enter your user account details which you created when you registered your software to access the store.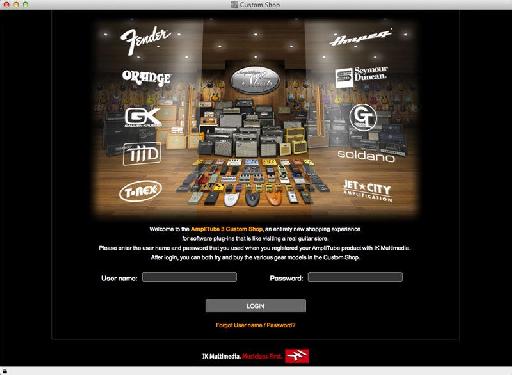 Once inside you'll be faced with an Aladdin's cave of amp modeling software! You could be here some time so get a drink! You can browse by categories or brands. In the top left menu the red markers tell you the number of products available that you don't own in that category.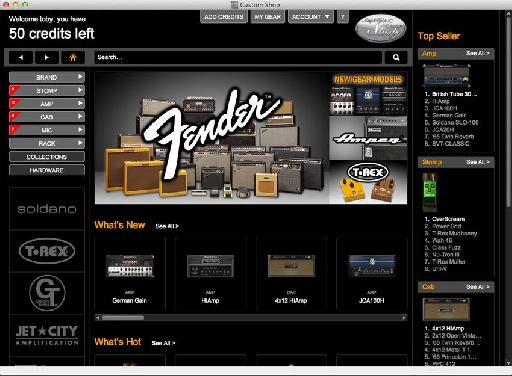 The way it works is that these products are already inside Amplitube you just need to unlock them. Below you can see that if I open the model selector in the Amp page in the plugin some of the models are locked (in this case the Jet City amps). In order to access these I need to buy them from the Custom Shop.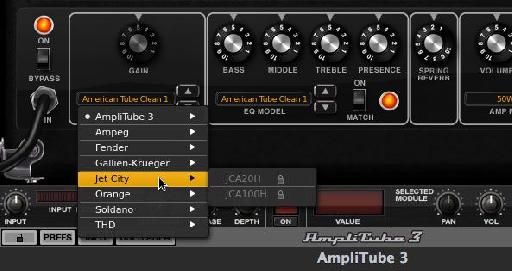 Purchases are made using credits which you buy from the store. Products range from 20 (amps) to 5 (mics) credits. The more credits you buy the cheaper they are. Payments are made via secure connection with a credit card or with PayPal. If you're using PayPal you'll be taken to a web page in your default browser.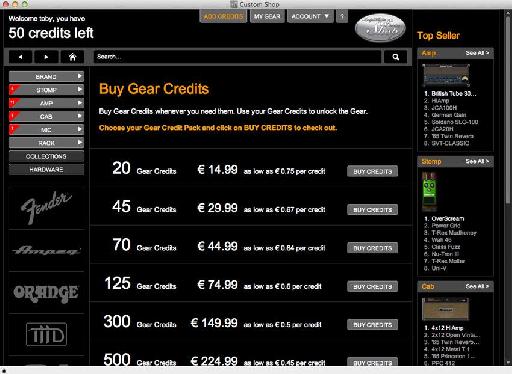 You can also redeem up to 50% of your purchase using any IK Jam Points you have in your IK user account. The store will prompt you on this and work out the numbers and generate a coupon code. Once purchased the credits will appear in your account.
So, once you have your credits you're free to blow it all in one go!! Just start browsing!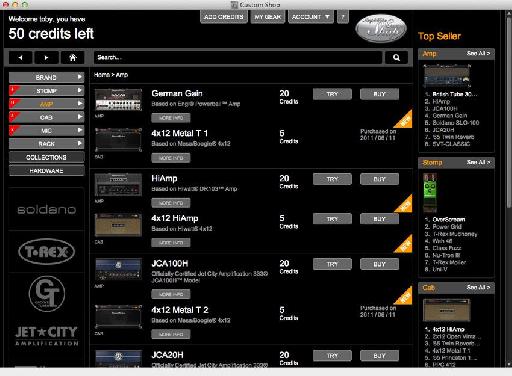 I like the look of this Jet City JCA100H so I'm going for it! I could try this out for two days (after which I need to wait two months to try it again!) but I'm getting it. Just hit the buy button: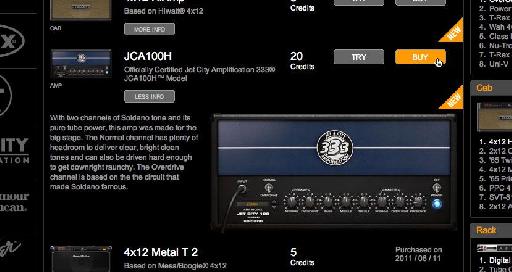 You'll be asked if you're sure...Success!!!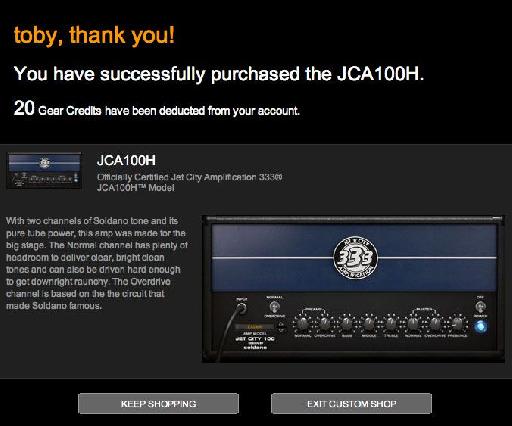 Now if I look in my model list the amp is unlocked: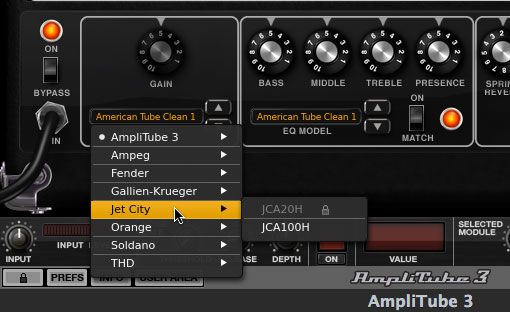 And here it is loaded up: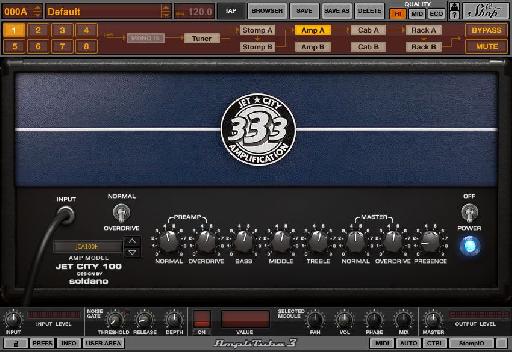 This is a very clever idea that IK Multimedia has come up with. It makes buying single items and even complete collections of amps very easy indeed: right inside the plugin. With more products being released all the time this could prove to be a successful model (pardon the pun) for IK and even other software manufacturers.