IK Multimedia has been steadily growing the family of modules that can be added to its T-RackS software mastering application and the latest addition is the Tape Machine Collection, with four carefully recreated software versions of classic hardware tape machines. These can actually be used either inside the T-RackS application or as standalone plugins in your DAW, so they are perfect for tracking and mixing.
Why Tape?
Many producers like the sound of tape with its inherent imperfections - slight wow and flutter, unison, warmth and saturation effects that can make a recording sound more human. Real tape machines are large and can be expensive to maintain, so tape emulation was always a good candidate for the software treatment. Indeed, there are some great plugins around. So what do these bring to the table?

There are four tape machines on offer here, so let's look at each of them. First up is the Tape Machine 80, based on the Studer A80 MkII. With a fairly subtle character, it's a good choice for all-round warming of any tracks. The Tape Machine 99 is based on the Revox PR99 Mk II, and in its hardware form was preferred for broadcast applications and classical music recording thanks to its incredibly smooth response. Tape Machine 24 is a model of the MCI JH24 as found in many US studios in the 1980s, and with a clean and elegant sound. Finally there's the Tape Machine 440, based on the Ampex 440B from the 1960s that imparts soul to any sound and is perfect for mastering.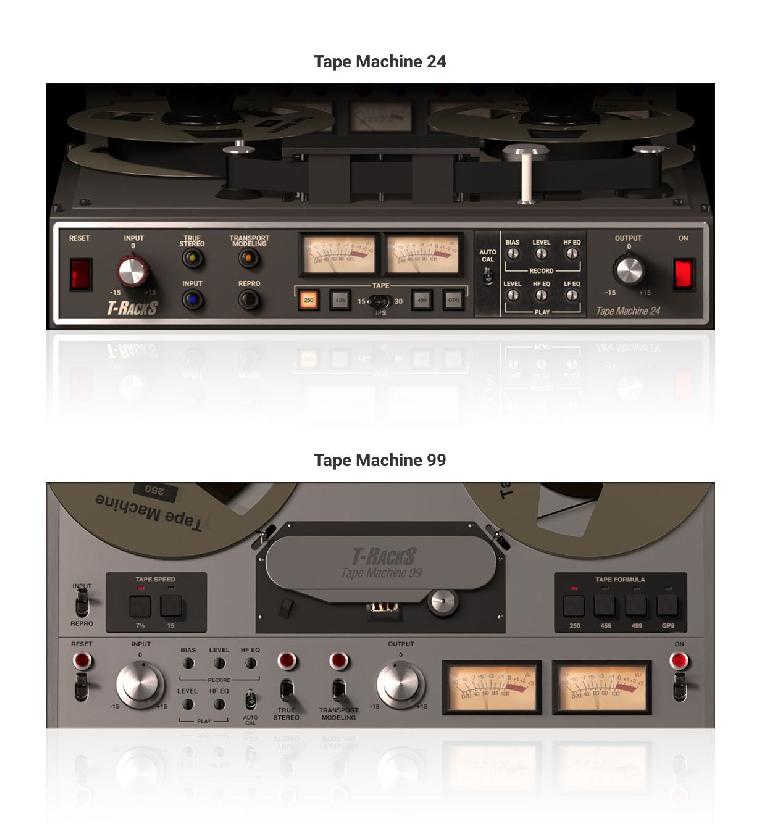 Core Controls
Although each of the four models has a different look and sound, they all share some core controls. There's tape speed, which can be set at 7.5, 15 or 30 inches per second with higher speeds meaning greater fidelity and slower ones, a warner and more saturated tone. Transport modeling recreates the tiny fluctuations in the way physical tape mechanisms moved and this affected the sound, while record bias and true stereo controls can also be used to make the sound more - or less - imperfect in subtle ways. The signal path can be set too, to affect the order in which sound is processed.
Conclusion
On top of all that you can even choose tape types - 250, 456, GP9 and 499 all recreate specific brands and types of physical tape and have different responses and characters. Mix and match these to further customise the effect that the processing has on your tracks, mixes or masters. Personally, I love the sound of tape and find tape emulation to be a great way to warm up my productions in the easiest way possible. This is an excellent bundle of modelled tape machines, easy to use and with a really pleasing sound that can take you anywhere from subtle warming through to full-on classic tape wobble.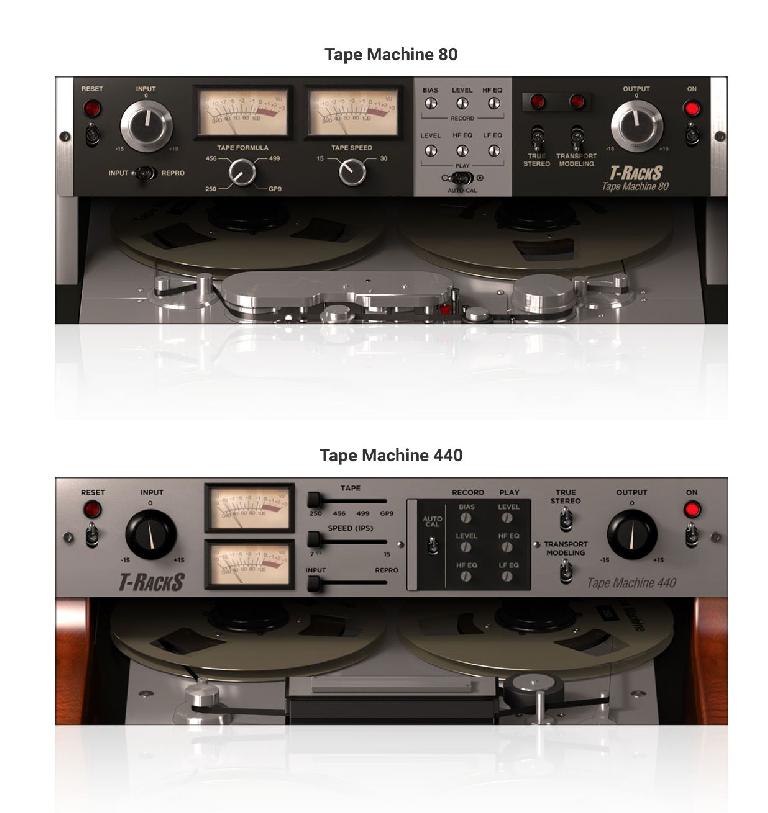 The plugs are available as a bundle or individually, and for a limited time they are on offer too. A full 14-day trial can be had via the website, so you are free to check them out for yourself and see how they can bring just the right amount of soul to your productions.
Price: Introductory price 99.99 Eur, then 199.99 Eur both ex VAT.

Pros: Gorgeous tape sound. Warm up any tracks you use them on. Use inside T-RackS or as standalone plugins. Easy to use. Subtle or heavier effects. Much easier than using real tape. Mix and match machines and tape types.

Cons: None really - if you're buying tape emulators it's because you want the sound of tape.

Web: https://www.ikmultimedia.com/products/trtapemac/
Learn more about mixing and mastering: https://ask.audio/academy?nleloc=new-releases