Physical modeling is quickly evolving as a technology, and it's only been in the last few years that it has truly matured as a compositional tool. In many of the first versions of physically modeled instruments, the concept showed promise but couldn't really hold up sonically to their high-quality sampled counterparts. With the latest generation or two of physically modeled instruments, sonic parity has become much more of a reality. IK Multimedia's MODO BASS is the very first physically modeled bass, and absolutely nails it right out of the box.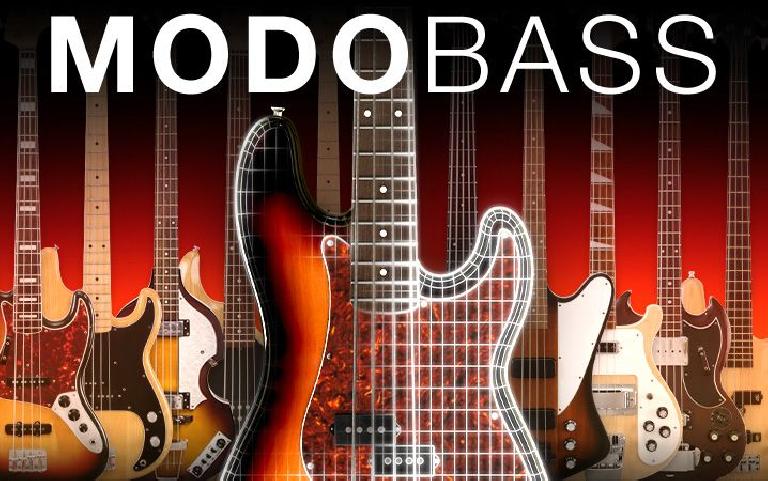 Why Model?
Physical modeling promises to deliver on multiple fronts. First of all, with a lack of samples, the size of a physically modeled instrument is significantly smaller than its sampled counterpart. When I say 'significantly smaller', let me give you a comparison. After installing MODO BASS (which clocked in at a couple of hundred megabytes), I was so impressed by its sound and usability that I deleted 45 gigabytes of sampled bass instruments.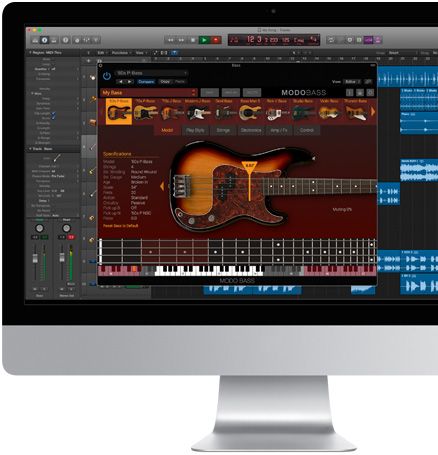 Flexibility of tone is another front that physical modeling has a potential to improve upon traditional sample libraries. With each aspect of the instrument and its signal path individually captured, modeled, profiled, and programmed, the capacity for swapping in and out virtual 'parts' is limitless. From pickups to strings, each aspect of your virtual MODO BASS is completely customizable and swappable.
Get Your MODO On
MODO BASS models 12 different iconic basses, covering a variety of genres and generations. From slapping to picking, and from humbuckers to piezos, every aspect of the instrument is meticulously crafted. There are a ton of presets in every style if you don't want to dive deep and tweak, and they all sound great. If you don't start tweaking, though, you're missing out on half the fun! Once I started mixing and matching modern pickups with classic bodies, I found it hard to stop. Utilizing keyswtiches to jump between articulation parameters made it a breeze to make MODO BASS sound incredibly realistic. You can even control the position of the playing hand to alter the tone of the plucked string!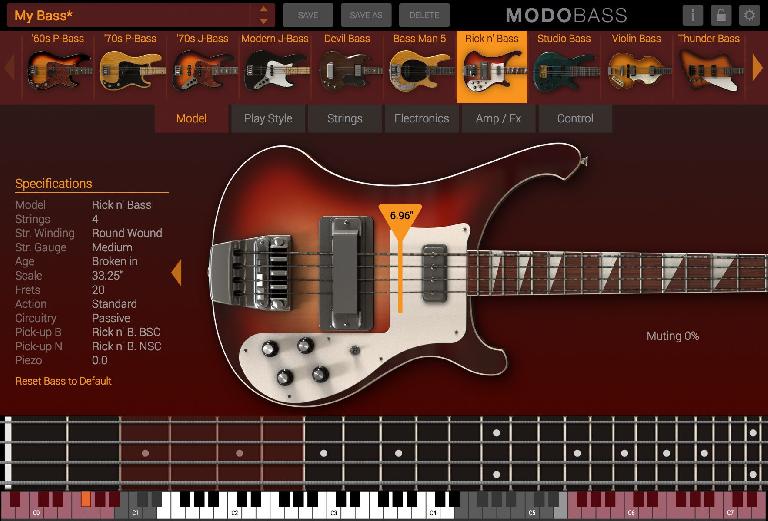 Secret Sauce
I'm convinced that a good portion of why MODO BASS sounds so fantastic is IK's huge pedigree in amp modeling. IK has proven that they know what they're doing in the amp modeling department. I have to imagine that it's the close marriage of the physically modeled instrument and its amp signal path that truly helps propel MODO BASS into an extremely high level of realism. Amp modeling is where many sample libraries 'hit the hurdle' and stumble a bit, but MODO BASS vaults over that issue with precision. You get 2 amp models, a solid-state and a tube amp, and they both deliver punch, depth, and clarity.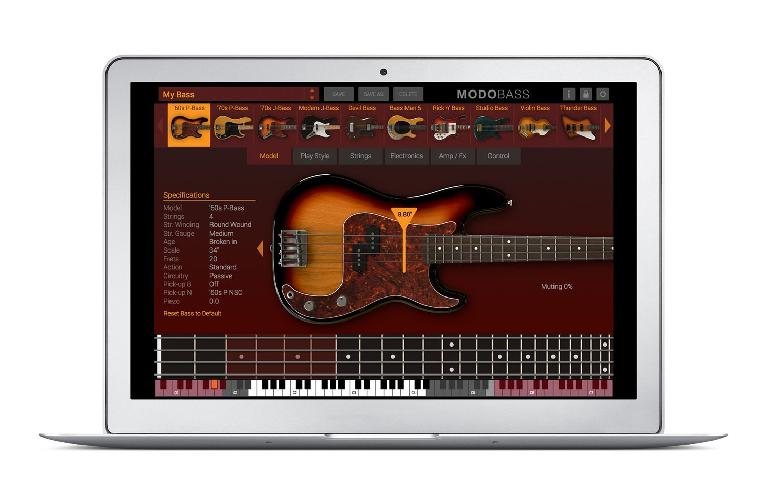 Conclusion
My impression of MODO BASS was formed within minutes. I really couldn't believe what I was hearing, and I certainly was doing a double take on the size of the instrument on my hard drive. IK really nailed it. MODO BASS is a fantastic instrument for anyone chasing realism, tightness, power, and punch at the bottom end of their mixes. It's a steal at the offered price.
Price: $199
Pros: Incredibly lean size, fantastic sound, clear design, efficient use of system resources, staggering level of tonal flexibility, standalone app.
Cons: I'd love to see a few more amp offerings, and some FX stomp boxes!