IK Multimedia has expanded their product base in the past couple years to include a wide range of audio tools for iPhone, iPad and Android including keyboard controllers, microphones, audio interfaces and more. They are indeed filling a need for musicians and producers out there that rely on their mobile devices for collaboration, performance and production. All of their products are cleverly labeled with an 'i' before their name to coincide with the way Apple names their products.
The iRing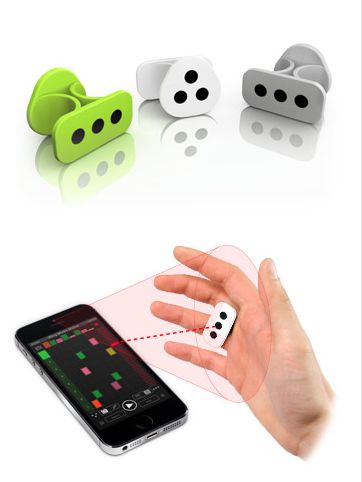 I was intrigued by one of their products in particular called the iRing. They tout the iRing as the first wireless, handheld controller for iOS musicians. The rings are small and easy to hold between the fingers as well as light. Each iRing kit comes with two iRings with two different patterns on each side that control different parameters in the Music Maker and FX/Controller Apps. At the moment, you can only use iRing with IK Multimedia designed Apps.
iRing Music Maker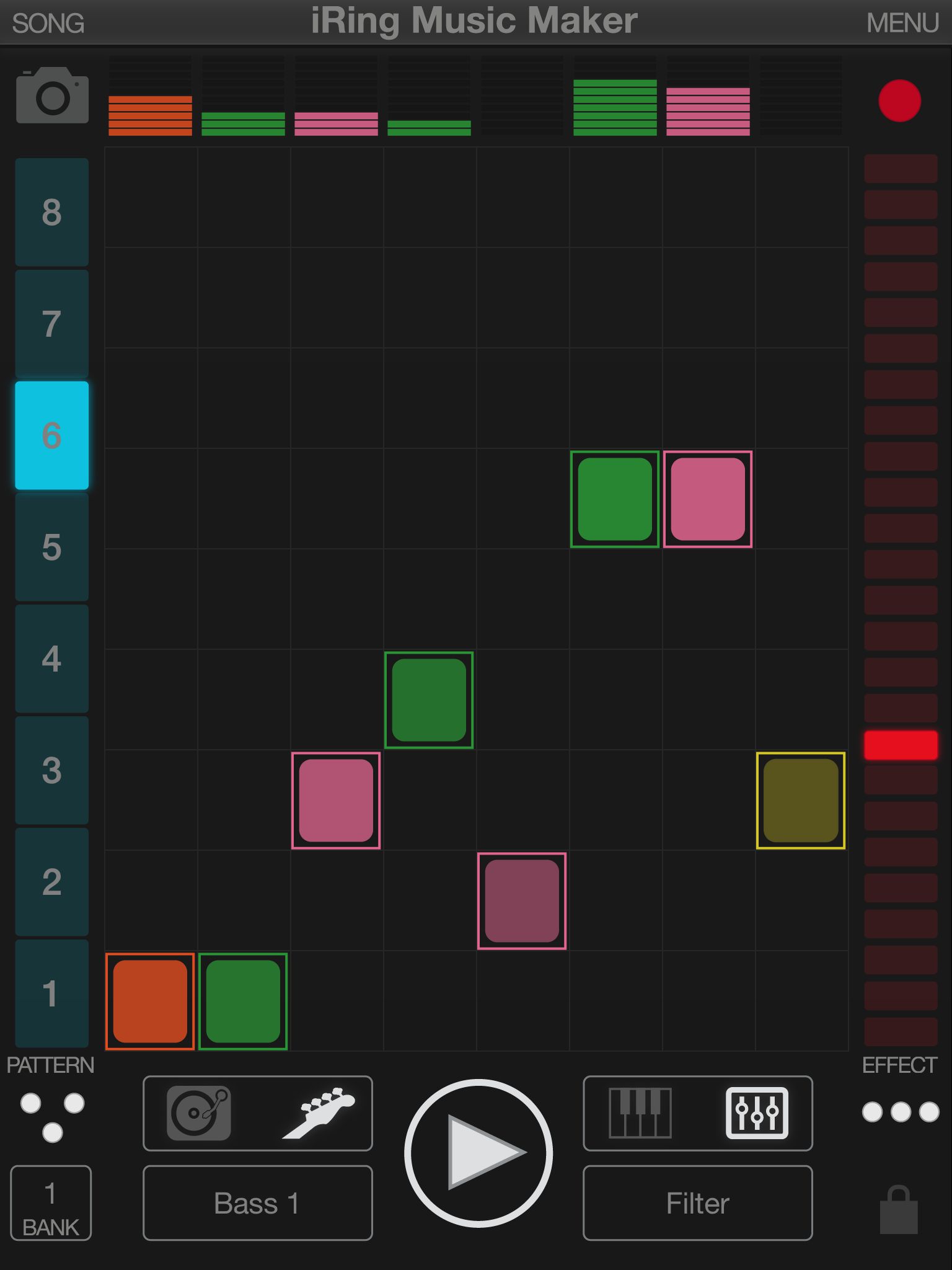 The iRing Music Maker is a fun App that allow you to mix together built-in grooves, basslines, lead and effects to create your own recorded performance mix. The iRings are used to switch between parts and trigger an effect. It's fun to hold an iRing in each hand and move between parts using simple up and down gestures. There are a set of grooves, basslines and a few different lead instruments included in the App for free to get you started. But, you'll have to purchase other sound sets if you want more variety. EDM, Dubstep House and Hip-Hop song sets are available.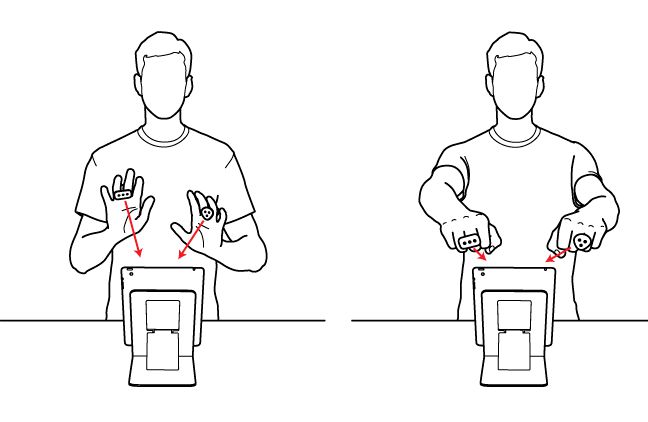 Gestures used for iRing Music Maker.
iRing FX/Controller – Not iOS 8 Compatible
The iRing FX/Controller is designed to be a real-time audio processing effects and MIDI controller with assignable parameters. It was designed to work with Audiobus and all Inter-App Audio compatible Apps, opening up the possibility to use the iRings as gesture based effects controllers for other sound sources. Unfortunately, at the time of this review, IK Multimedia has not released an update for the App that works with iOS 8 and higher. I got an error message when opening the App and it did not show up in the Audiobus App list. Further investigation led me to the reviews on the App Store where a few users confirmed the incompatibility issue. IK Multimedia runs the risk of losing most potential iRing users unless they decide to upgrade the App. I don't think using the iRings with Music Maker is enough to hold the attention of users at this point.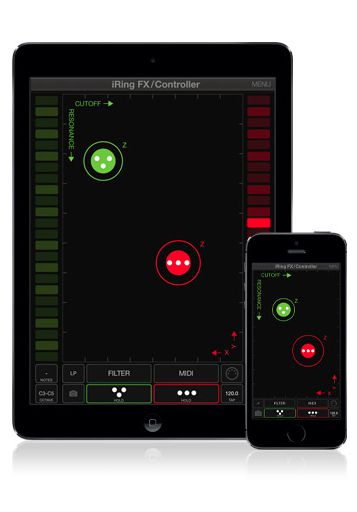 iRing FX and MIDI Controller App.
The Future of Gesture-Based Controllers
In general, gesture controllers for iOS is in early stages of development and I hope that we continue to see products of this kind further refined and developed. Live performance would certainly become much more interesting for DJs and computer based musicians. I also hope to see other developers take this idea and utilize it in their Apps so that the iRing can be useful in different contexts as well. There is a free licensing program link on the IK Multimedia website page for interested developers. Although there are some missteps with the development of the current iRing Apps, this can still be a great tool for musicians and producers with other companies adopting the technology.
Price: $25 for iRings; in App content purchases.
Pros: Easy to hold and manipulate. iRing Music Maker is a good introduction to gesture based controllers.
Cons: FX/Controller App not compatible with iOS 8. Limited uses.