The iRig Stomp is a combined interface, routing and switching solution designed to allow you to use your guitar with your iOS device. There are plenty of alternative ways to get guitar signal into and out of an iOS device such as IK's own iRig and Apogee's Jam, so what makes the Stomp different?

Firstly, it allows you to connect your guitar, your iOS device, your amp (or stereo outlets such as PA) and headphones, and can also be added into a signal chain (such as your favourite foot pedals) so your iOS device can be integrated into your existing setup.
It has one switch, which is just a bypass (having no control over settings in any app you might use) and a single large input gain control – on the face of it a useful advantage over other interfaces.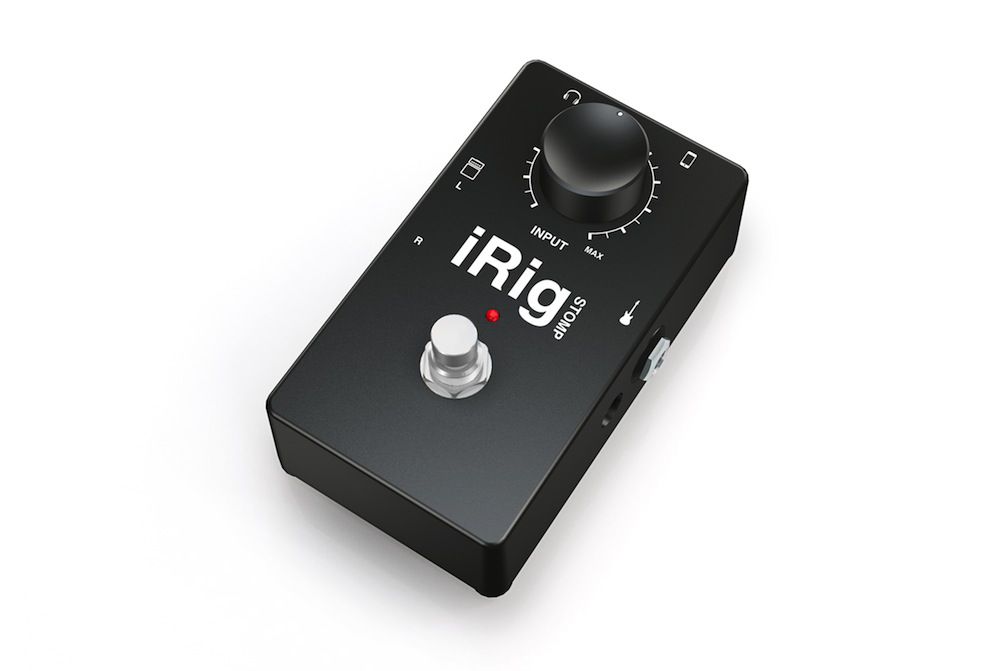 Construction and Connection
The chassis is made of diecast aluminium so should be fairly durable, and the quarter inch jack sockets felt reasonably solid. Unfortunately, the connection to your iOS device is via a less roadworthy 3.5 mm stereo jack socket, and a 3.5 mm headphone output is also provided.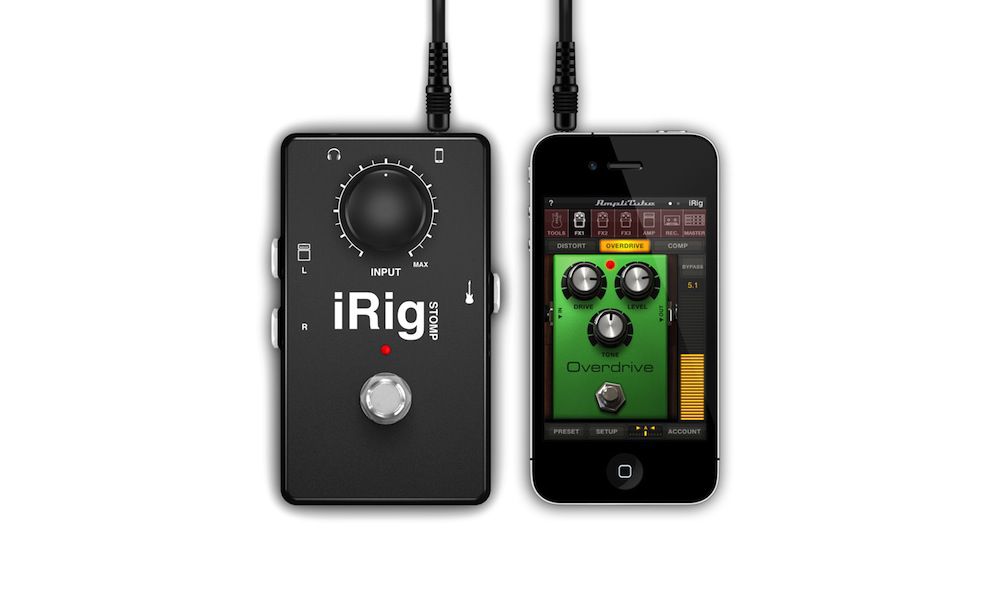 The device requires power, either from a 9V battery (supplied) or a mains adapter (not supplied). It was disappointing (although perhaps not surprising at this price point) to notice that when accessing the battery compartment, the printed circuit board is unprotected from dirt, dust and the clumsy fingers that have to fit batteries.
Connection at the iOS device end is achieved through the headphone socket using the supplied cable. Musicians tend to use their headphones on a regular basis so, while convenient, I would question the reliability of this socket as a trouble and noise free connection in a live situation.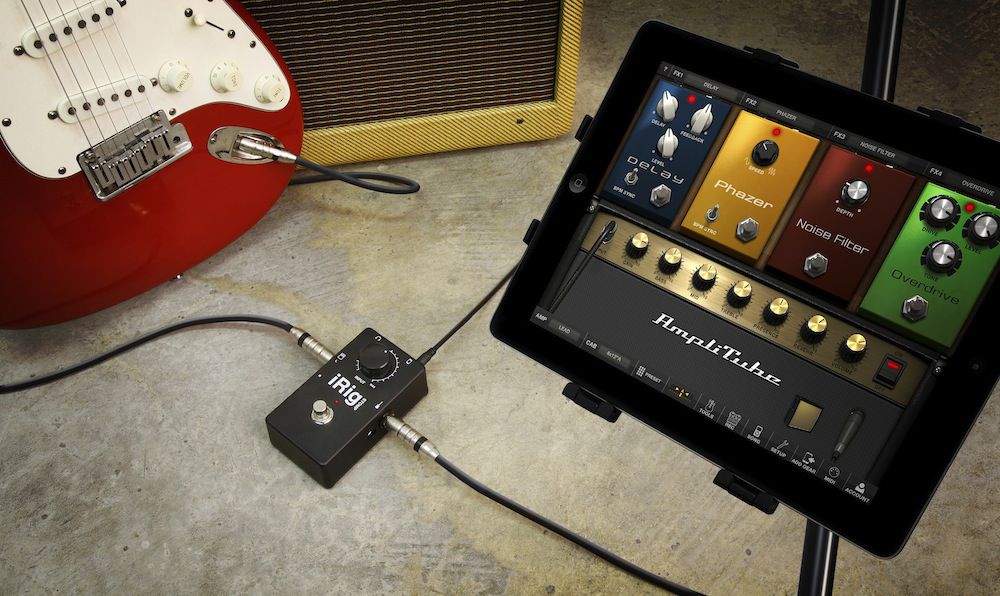 And So It Turned Out...
I tested the Stomp with IK's own Amplitube amp and effects simulation app (although it will work with any other app with similar functions such as GarageBand as there is no switching functionality between pedal and the app itself). Physical setup is quite easy but a few operation 'niggles' quickly became evident:
The input gain control, while accessible and useful, has no clip indicator on Stomp itself (or in the app) so you just have to use your ears to adjust it - not a major issue in itself but the level coming out the Stomp is quite low so I really felt I needed to push the input gain at all times to maximise the output volume.
The connection to the iOS device via the headphone input, while convenient, was problematic. I have hardly used the headphone jack on the test device but had consistent issues with crackling and signal loss – touching the lead itself also caused crackling and popping. It may have been the review sample itself of course but I would need to have this issue resolved before using the Stomp on a gig.
The output signal has a poor signal to noise ratio with a high level of hiss, which to be fair seems to be a feature of guitar interfaces that use the headphone socket. Acceptable for personal practice perhaps but I wouldn't want to push it out over a PA.
As a bypass switch, the Stomp performed faultlessly (!) but I have to say I was slightly disappointed with its performance as an interface. The concept is sound and I would definitely use (and have need of) such a device if the sound quality and connection issues were resolved and reliable. Maybe a professional version is required?
Find out more about the iRig Stomp here.