IK Multimedia's quest to give you ever more ways to interact with your software continues apace with the release of iRig Pads, a highly portable pad controller for Mac, PC and iOS devices. There are plenty of MIDI keyboards with pads around though surprisingly few pad controllers this small so it was interesting to see how it did its job. Even though touch screens are pretty cool, a lot of people still prefer to use real pads when programming beats or melodies.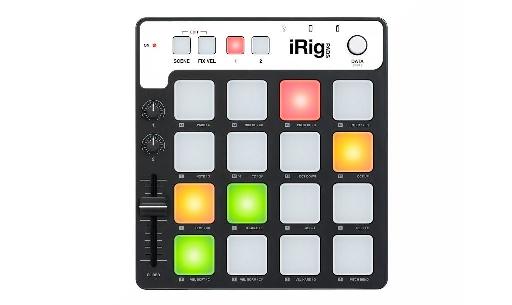 Look and Feel
The unit is very lightweight but well built and comes with a couple of cables: there's a Lightning cable to connect to all recent iOS devices and a USB cable to connect to a Mac or PC and the device is class compliant so no drivers are required. There's no 30-pin cable supplied but as time goes on, fewer and fewer people are going to be using those older devices, and a cable is available to order if you want one. It draws power from your iPad or iPhone though like all such devices it only actually comes on when a compatible app is launched so as not to drain the battery. It powers fully from a computer and when used with iOS, you can connect the USB cable as well to provide power so your device's battery isn't drained, which is a nice touch. There's also a sustain pedal input for more expressive performance.
On the front panel are 16 touch sensitive pads with three differently colored backlights each, and the pads each have a secondary function so you can perform additional commands like setting velocity and octave, MIDI channel, program change, CC and more and they're also labeled with note values. At the top right is a data dial with push-to-enter, two assignable buttons and two Edit function buttons. On the left are two programmable MIDI dials and a programmable slider which is a nice addition and makes the unit as a whole even more flexible.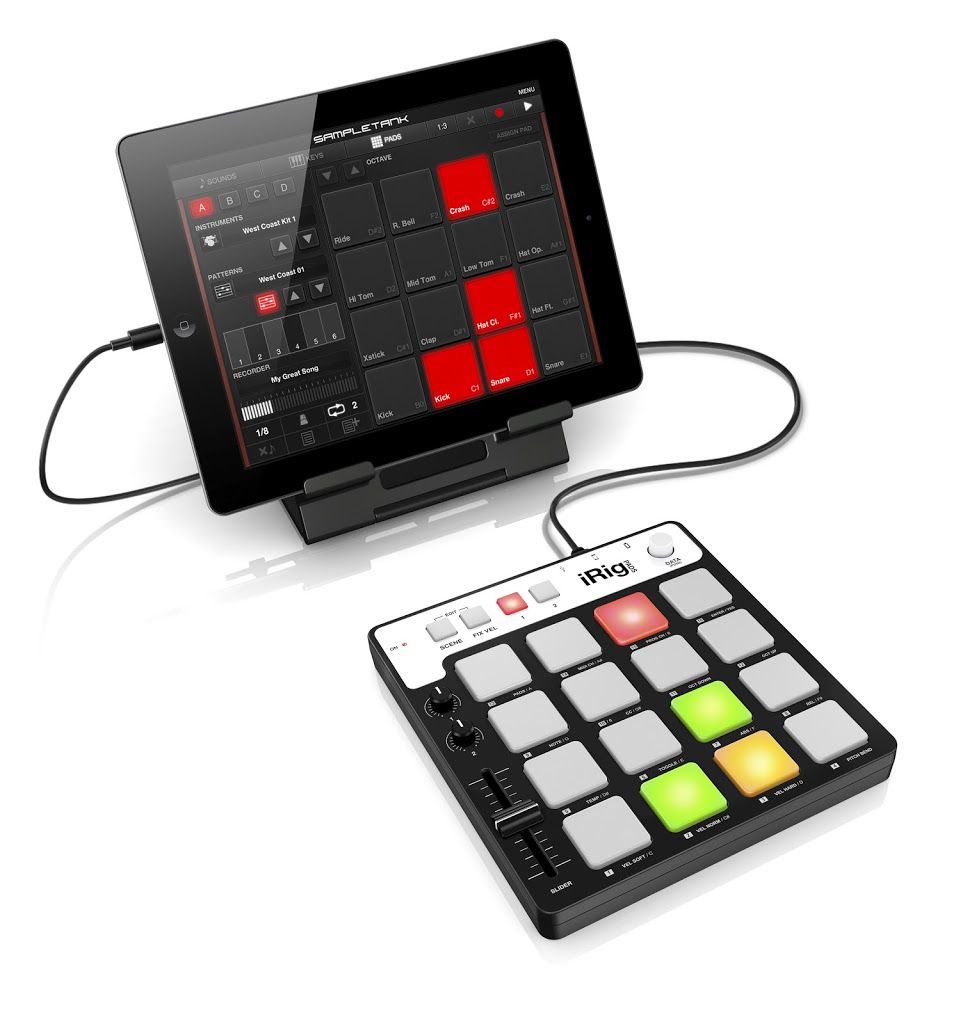 Making beats
There are 16 user-programmable MIDI scenes that can be stored locally so you can set up your own maps. I tried it with a few apps and it worked just fine out of the box, mapping many of its controls appropriately in Logic Pro X and Reason. On iPad it seemed to work fine with GarageBand and of course with IK's own stuff like SampleTank Free. There's actually a load of stuff that comes with the hardware, mostly downloadable after registering online. It will also be compatible with GrooveMaker 2 and DJ Rig in forthcoming updates, and these have free as well as paid versions as well.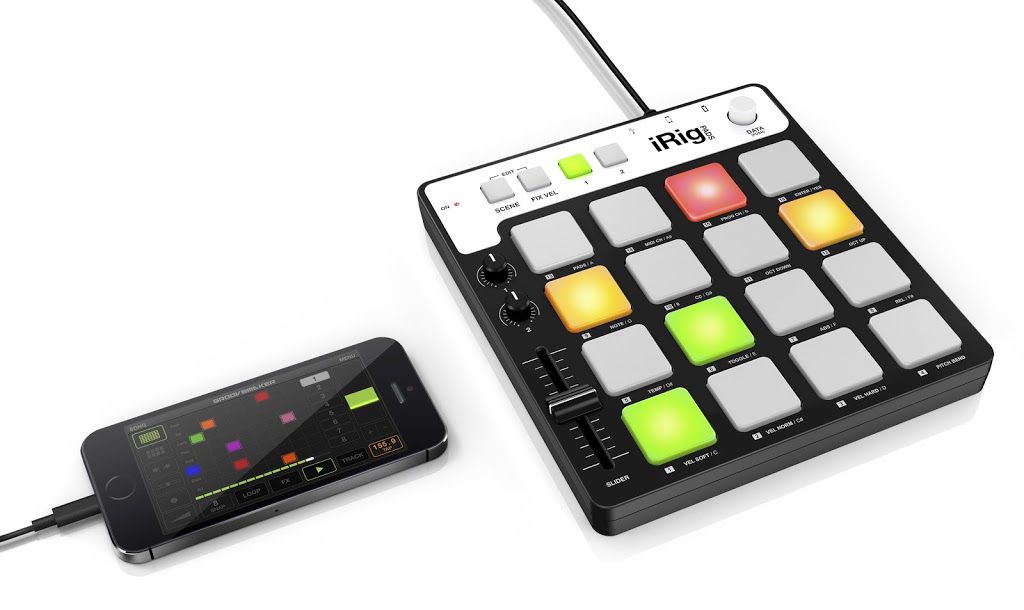 On your Mac or PC you can download SampleTank 3 SE and this comes with 6.5 GB content including 400 instruments and 150 MIDI patterns. Registration also unlocks The Grid, a collection of 50 additional instruments that can also be used inside the iOS app. The ability to use the pads and other controls to control parameters inside the groove and DJ apps is a bonus, so you're not limited to playing regular instruments on the pads, you can launch loops and stuff like that too. This is a great little controller that opens up a more natural style of playing on your iOS device or computer and comes with some good bundled content to get you on your way. It's very portable and with a little setting up you'll be controlling your favourite software in no time.
Price: $149.99 / €119.99
Pros: Very portable. Great selection of controls for such a small unit. Good bundled content. Works on iOS and on the desktop. Good visual feedback.
Cons: No bundled 30-pin connector for those on older devices.