Amp modeling rose to popularity like a rocket in the last few years with the advent of circuit-based modeling. As soon as companies discovered that modeling every individual aspect of the audio path through a device allowed for more detailed reproductions, it seemed that every major player began to integrate circuit-based modeling into their workflow. Hotone has helped to push this concept to the next level by putting the amp and pedal modeling back inside a pedal that you can take with you. I checked out the XTOMP at NAMM and was excited to get my hands on it in a controlled listening and testing environment.
You CAN Take It With You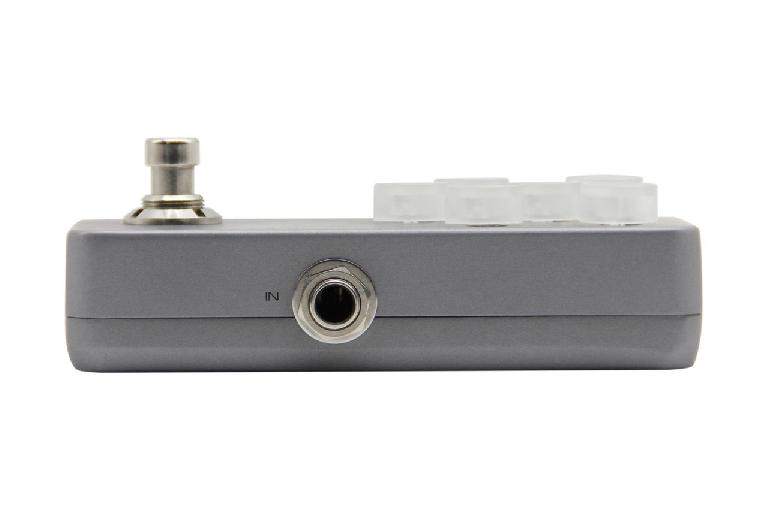 As I've indicated, the 'elevator pitch' behind XTOMP mini is this: imagine professional-grade modeling that you can cram into a standard stomp box and take with you without a computer. With Xtomp Mini, you get a pedal that is a 'chameleon' and can instantly shift from one effect style to the next with the tap of a mobile device. Hotone describes it as the pedal that can always be that 'one pedal you need'. I found that description to be accurate, as the library had already grown beyond 140 models and shows no signs of slowing down. You can load up just about any pedal or amp simulation you can think of into the XTOMP.
Fit And Finish
The XTOMP mini is extremely rugged, and is clearly built well. The pedal feels sturdy and is powered by a 9v DC power supply which is, unfortunately, not included. You can't power it with a battery, and that makes sense - there's basically a computer inside this thing and it would chew through a battery super quickly.
The LED lights around each knob are a nice touch. They morph to match the color of the pedal/amp/effect you are modeling, and it definitely helps with user confidence in terms of remembering what you have 'queued up' as the effect inside of the app. When I loaded up a Tube Screamer, the knobs turned predictably green.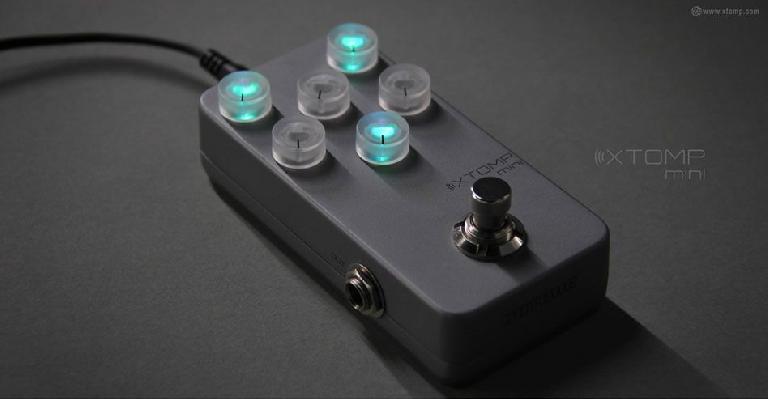 The Sound
I loaded up the 'Green Drive' preset, which is based on an Ibanez TS-808 Tube Screamer. I have a real one in my rig already, so I was interested to A/B it and see how close they came. I'm happy to report that Hotone absolutely nailed it. I'm confident that in a blind listening test, most users would really not be able to tell the difference between the XTOMP and the original pedal. I ran through the Big Muff Pi model, the Small Clone model… each performed admirably and, like the Tube Screamer, were indistinguishable from the original. I found that on a few models the sweep of the knobs was a little awkward to dial in. After all, the knob on the Small Clone is absolutely HUGE and offers more precision. I'm happy to report, however, that I definitely was able to match the pedal I had in my pedalboard to the point where I felt confident saying this pedal can morph to just about anything.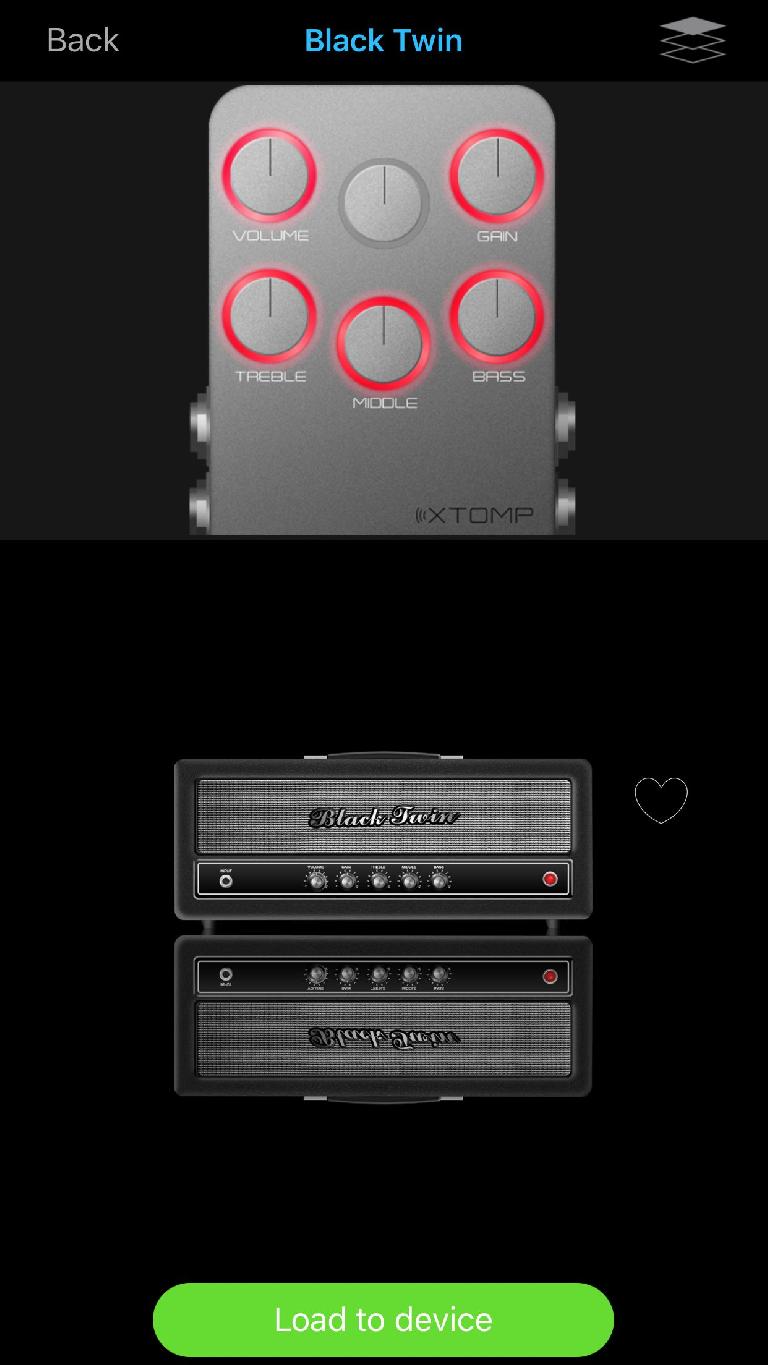 Conclusion
I was pleasantly surprised by the quality of the tones I got out of the XTOMP mini. I actually got a little bummed that I didn't snag the full sized XTOMP, as that model lets you model two pedals at once, as well as some special customized rigs. For me, this pedal is worth having in your setup if only as an amp simulator in case you ever want to go 'front of house' without using an amp at all. The models are fantastic, the pedal itself is made extremely well, and the price is quite reasonable.
Price: $149
Pros: Fantastic sounding models, solid design, excellent visual feedback, a variety of models available, reasonable price, well designed app
Cons: 9v power supply not included
Web: www.xtomp.com