GeoShred Pro 5.1 is dropping with support for SWAM instruments purchased directly in the app. If you know what those two things are, you know this is a big deal. If you aren't aware of GeoShred or the stunning sound of Audio Modeling's SWAM series, it's time to get schooled!
Shredding in Style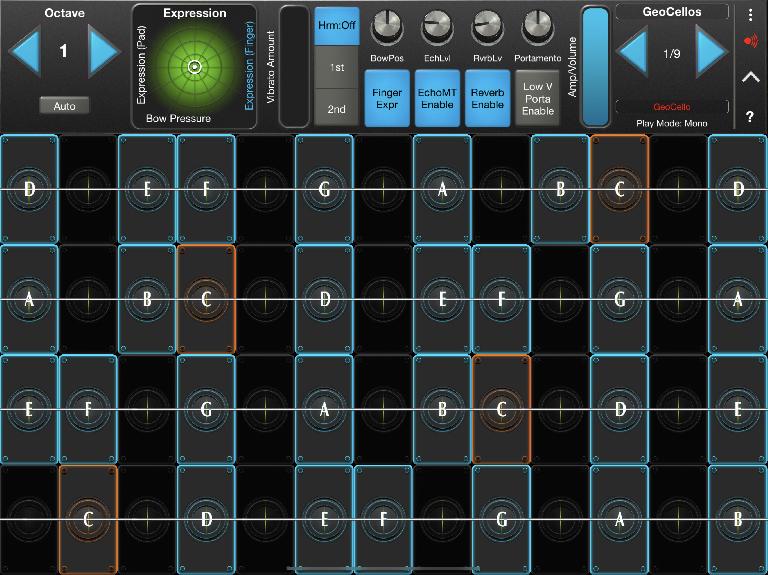 GeoShred is a geometric performance app for iOS that allows you to arrange your musical 'grid' according to just about any note combination you like. You can play chromatically, or you can set up a resizable grid to match any scale you choose. GeoShred has evolved over the years to include some great synth sounds, some shreddy guitar tones, amp modeling, physical string modeling, and more.
With the past few versions, the crew at Jordan Rudess's Wizdom Music and the geniuses at moForte have really focused on MIDI control. You can use GeoShred's built in sounds, but you can also connect GeoShred to a variety of MIDI devices and alternative controllers. This works bi-directionally. You can control the sounds in GeoShred with a Seaboard for touch sensitive performance. You can also use GeoShred in MPE mode to control an external device and bring the geometric performance setup to your keyboard or favorite virtual instrument.
With 5.1, however, you will be able to access a suite of instruments in the SWAM series from Audio Modeling right inside of GeoShred with no external connections needed.
SWAM Dive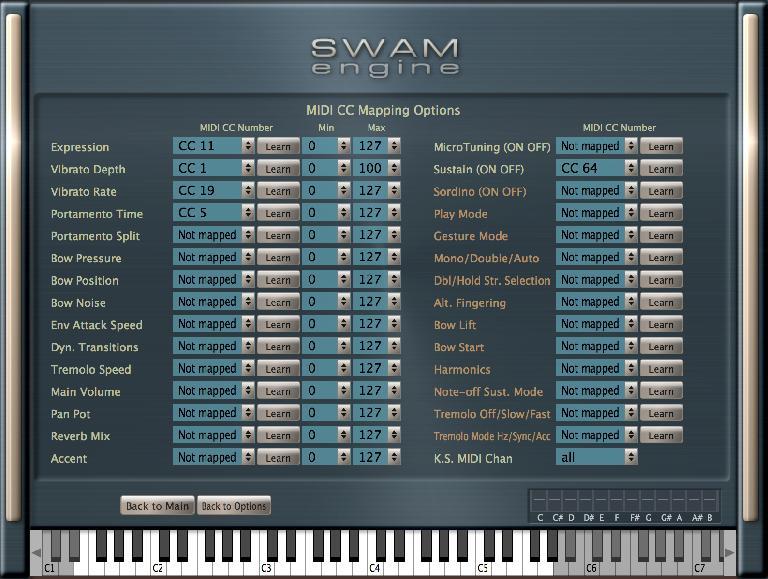 The SWAM instruments are, by far, some of my favorite realistic sounding software plugins. From violin to saxophone, I think you would be hard pressed to find a virtual instrument that not only sounds more convincing, but feels like the SWAM instruments do. Part of the technology that drives the SWAM series is a comprehensive control system that allows for every bit of physically playing an instrument to be represented and manipulated in the engine. It's something you have to really see and hear to believe. Bow options, alternate fingering, bow lift speed, per-string micro tuning, bow position, harmonics, tremolo speed… the list is nearly endless. This translates into crystal clear sonic representation and a 'feel' that is very authentic.
GeoSwam
The idea that this meticulous bundle of instruments is now accessible 'inside' of GeoShred is really kind of nuts to me. One of the things that can often be a barrier for an instrument of SWAM's complexity is the mapping and learning of each parameter. So much of that work has been done ahead of time in GeoShred, and the finger gestures feel like they control exactly what they should with little to no setup.
Tapping to turn on 'finger expressions' in the Saxophone instrument instantly enabled the grit and growl of a tenor simply by moving my finger higher in the cell.
The patch sets include some nice combinations of GeoShred features along with the instruments. From the 'meditation' variants with a nice pad looping behind to the wild arpeggiator, this sound set really shows off both what GeoShred can do and what SWAM can replicate.
The instruments are available individually or as a bundle. Be warned, once you get one, you're likely going to want them all. They are extremely fun to play, and the easy-to-use diatonic setup of GeoShred makes it very easy to play a convincing string/wind instrument part perfectly in tune!
Price: $14.99 single instruments / bundles available
Pros: Stellar sound, simple to use, plenty of presets for each instrument choice, quick access to physical model options on each sound
Cons: Not all SWAM instruments are represented yet - these things are addictive and I want to have them all in GeoShred!
Web: www.wizdommusic.com