Jordan Rudess é a principal razão pela qual eu tendem a ficar tonto quando tudo Wizdom Música lança um novo aplicativo ou uma atualização importante para uma das suas ofertas atuais. Sabendo que um dos tecladistas que mais trabalham no negócio é a principal força criativa por trás de uma empresa de software me dá uma sensação de confiança de que um aplicativo está indo para ser verdadeiramente
What's the Deal?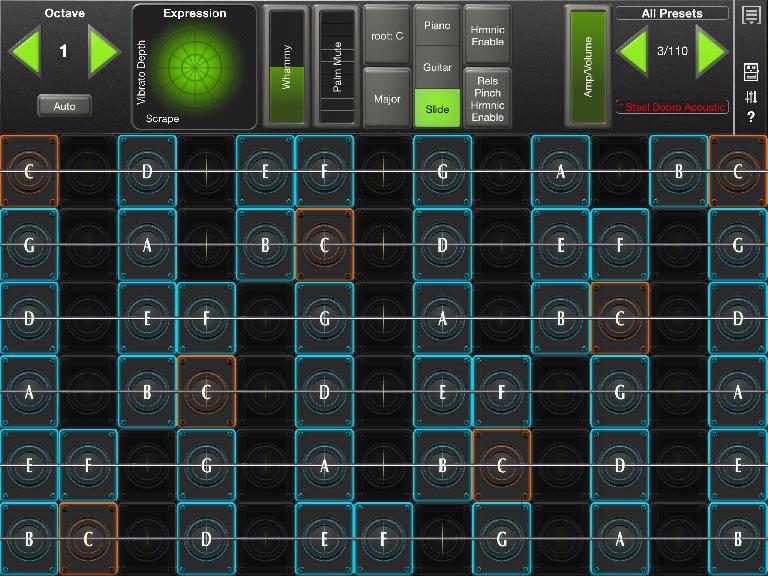 Geoshred é um animal completamente diferente do GeoSynth. Deixei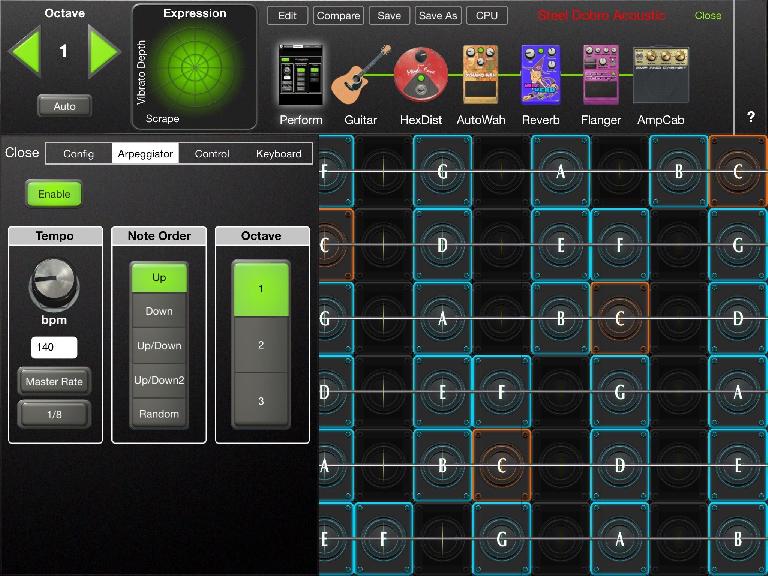 Uma das coisas que eu tinha um tempo duro com a GeoSynth foi o layout e controlar o que eu estava jogando oitava. O app foi realmente um tweaker MIDI
o
The Sound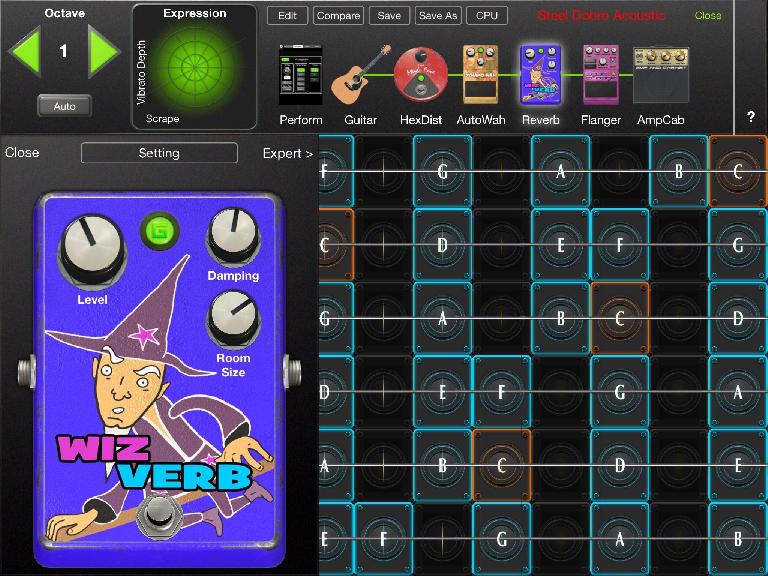 Os sons são absolutamente fantástico. Eles são reproduzidas em uma resolução extremamente elevada e não há um monte de faixa dinâmica. Os efeitos de simulação de amp e pedais incluídos são bastante bom, e eles são facilmente ativado e rearranjada dentro de seu fluxo de sinal. Como esperado, os reverbs são exuberantes, os refrões são largas, ea distorção é nervosa. Combinado com amostras de guitarra de alta qualidade, Geoshred obteve uma grande vitória na categoria qualidade do som.
Geoshred doesn
Conclusion
Eu
Preço:
Prós: sons cristalinas, efeitos de alta qualidade, layout intuitivo, presets bem projetado, fácil de configurar, incrivelmente divertido de jogar.
Contras: Nenhum. Absolutamente nenhum. Numa típica