Jordan Rudess è il motivo principale tendo a ottenere tutte le vertigini quando Wizdom Musica rilascia una nuova applicazione o di un importante aggiornamento per uno dei loro attuali offerte. Sapendo che uno dei tastieristi più duro di lavoro nel business è la principale forza creativa dietro una società di software mi dà un senso di fiducia che un'applicazione sta per essere veramente
What's the Deal?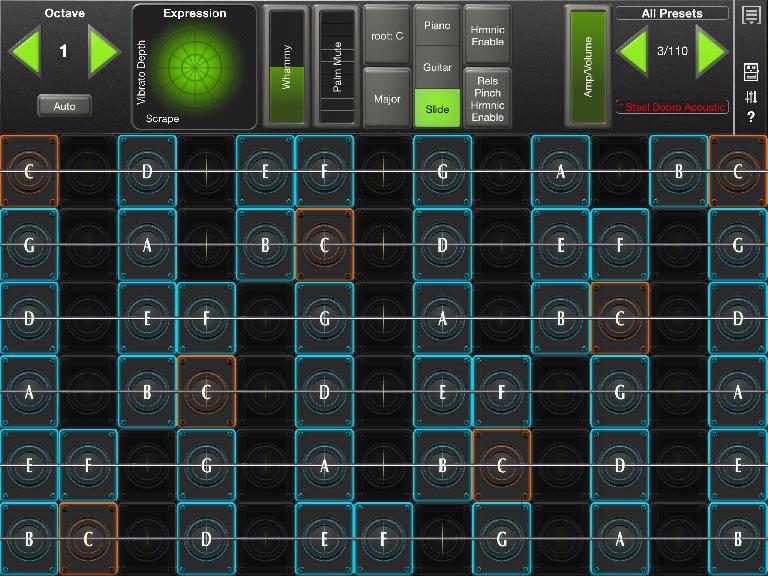 Geoshred è un animale completamente diverso da GeoSynth. Lasciare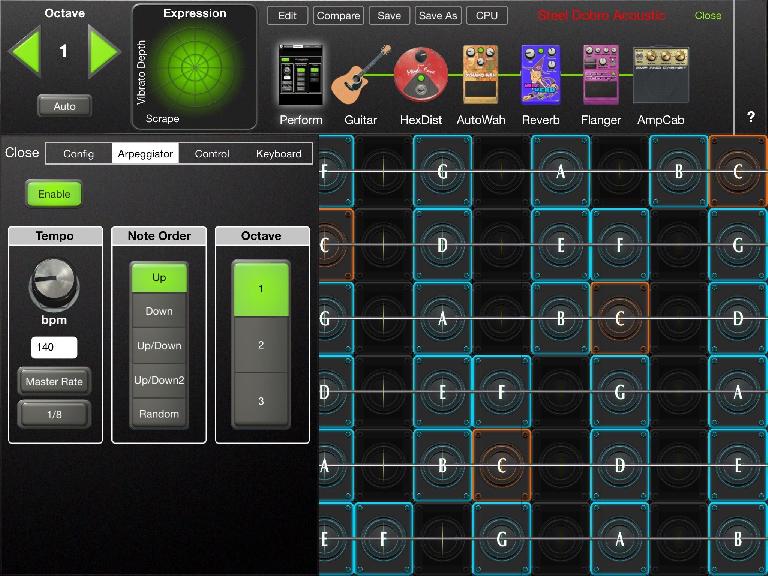 Una delle cose che ho avuto un momento difficile con in GeoSynth era layout e controllare cosa ottava stavo giocando. L'applicazione è stata veramente un tweaker MIDI
Il
The Sound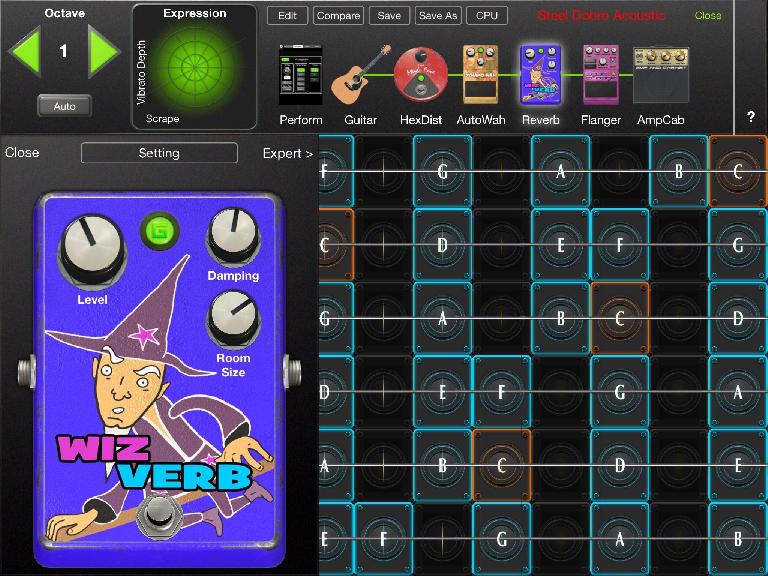 I suoni sono assolutamente fantastici. Essi sono riprodotti ad una risoluzione estremamente elevata e c'è un sacco di gamma dinamica. Gli effetti di simulazione amplificatore e pedale in dotazione sono abbastanza belle, e sono facilmente attivate e riorganizzati all'interno del flusso del segnale. Come previsto, i riverberi sono lussureggianti, i cori sono ampie, e la distorsione è tagliente. In combinazione con i campioni della chitarra di alta qualità, Geoshred segna un grande vittoria nella categoria qualità del suono.
Geoshred doesn
Conclusion
io
Prezzo:
Pro: suoni cristallini, effetti di alta qualità, di layout intuitivo, preset ben progettato, facile da configurare, incredibilmente divertente da giocare.
Contro: Nessuno. Assolutamente nessuno. In un tipico