Jordan Rudess es la razón principal por la que tienden a obtener toda mareada cuando Wizdom Music lanza una nueva aplicación o una actualización importante para una de sus ofertas actuales. Sabiendo que uno de los teclistas más trabajadores de la empresa es la principal fuerza creativa detrás de una compañía de software me da una sensación de confianza que una aplicación va a ser verdad
What's the Deal?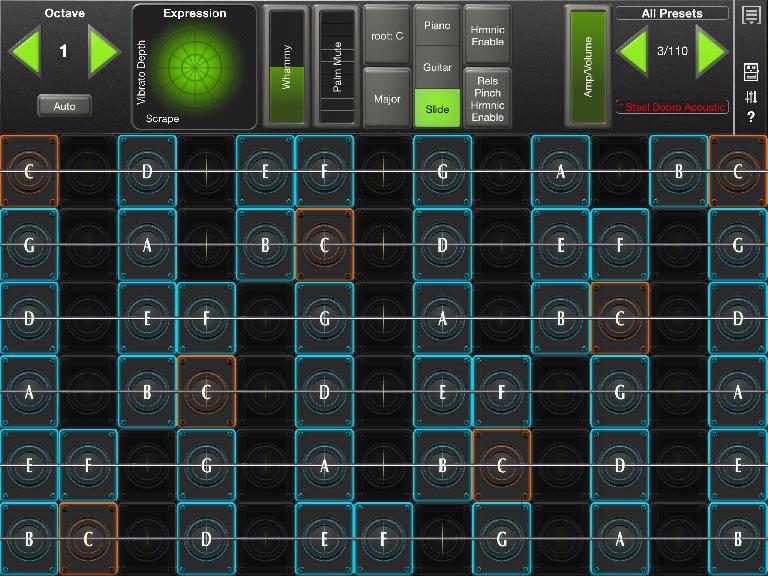 Geoshred es un animal completamente diferente de GeoSynth. Dejar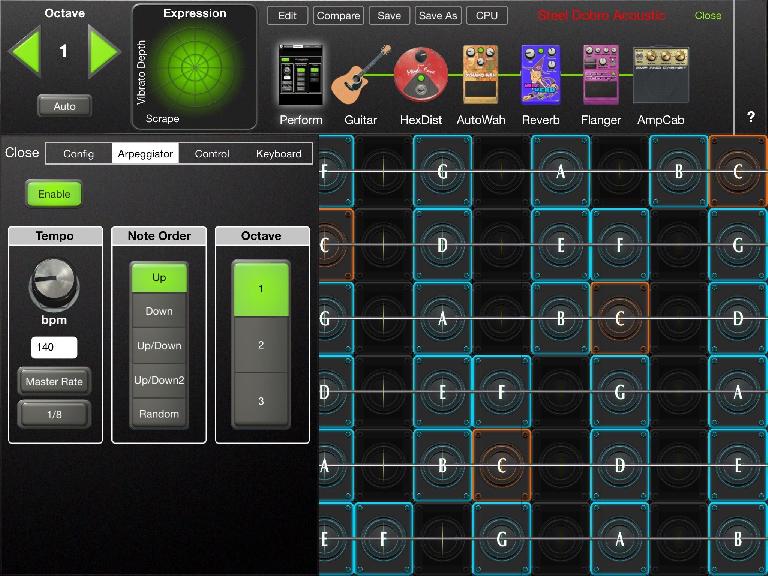 Una de las cosas que tuve un tiempo duro con en GeoSynth fue el diseño y el control de lo octava estaba jugando. La aplicación fue realmente un tweaker MIDI
los
The Sound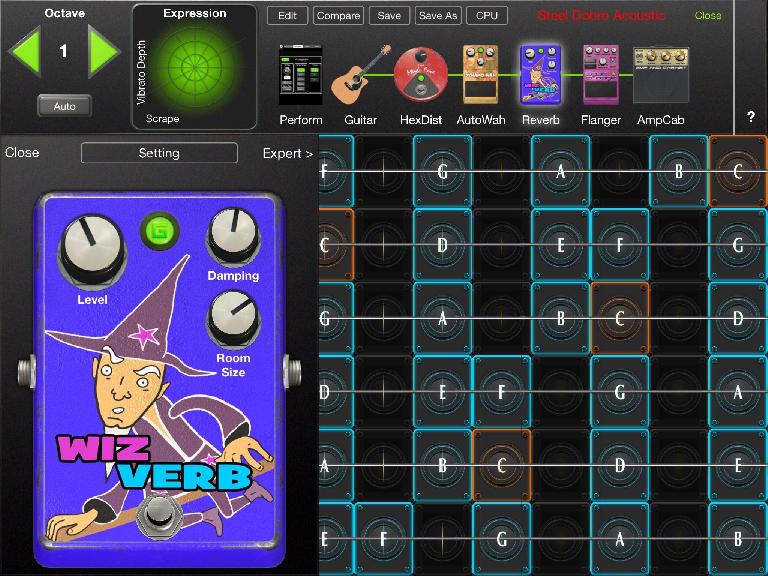 Los sonidos son absolutamente fantástico. Se reproducen a una resolución extremadamente alta y hay un buen montón de rango dinámico. Las simulaciones de amplificadores y pedales de efectos que se incluyen son bastante agradable, y que son fácilmente activados y reorganizan dentro de su flujo de señal. Como era de esperar, las reverberaciones son exuberantes, los coros son de ancho, y la distorsión es vanguardista. Combinado con muestras de guitarra de alta calidad, Geoshred anota una gran victoria en la categoría de calidad de sonido.
Geoshred doesn
Conclusion
yo
Precio:
Pros: sonidos cristalinos claros, efectos de alta calidad, de diseño intuitivo, presets bien diseñados, fácil de configurar, increíblemente divertido de jugar.
Contras: Ninguno. Absolutamente ninguno. En un típico