Function Loops have just released a new sample pack titled Future Deep Tech and I got the chance to check out. It is billed to contain "subby basslines to moody riffs, lush pads, hypnotic grooves & vox hooks" and all in relation to that deep techy vibe that the world has grown to love in recent years. I was excited going in and pleasantly surprised coming out!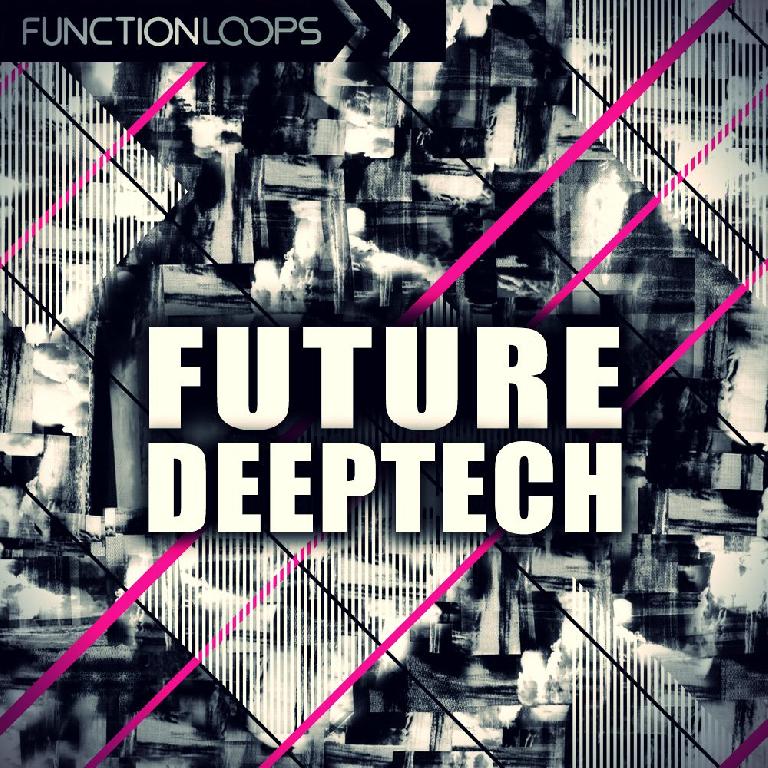 The first thing that I noticed when opening the download was that most of the pack was sectioned off into 7 construction kits, which I love, especially now that I am getting into live performance using Ableton Live. Well-produced construction kits go a long way when putting together a 2 hour+ live show.
Each kit was labelled with its key, again super helpful, but not the BPM. However, all the loops are bounced at the same tempo, so once I opened one kit, I knew the BPM of the rest of the samples, which is a pleasant 122 beats per minute: perfect for this genre of music.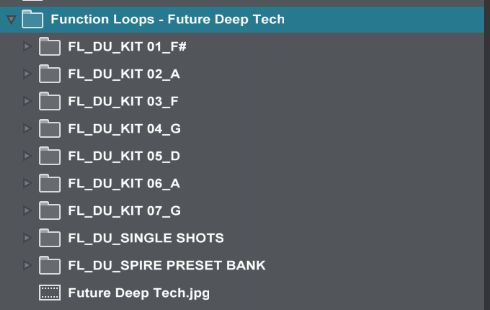 Big beats
There were also around 70 clean and well-produced one shots ranging from drum hits to vocal chops. Unfortunately there were only 15 MIDI files. I always like the MIDI used to create any loops packaged alongside the loops so I can add variation and personalization to any loops or ideas I might use from any given pack. There did seem to be a bit of icing for the Deep Tech cake and that was a Spire sound bank. I don't have Spire, so I was unable to access and test drive those. But having patches used to create some of the sounds in conjunction with the same MIDI used is a big plus in my book.
As for the construction kits themselves, there were more than a couple that might find their way into my live sets. The producers of these tracks nailed the deep tech house genre and I found myself inspired and bobbing my head more than once while reviewing the pack. Hypnotic grooves indeed.
One thing to note was that there aren't any "mix down" track previews for each of the construction kits which meant I needed to load all the stems into a set to hear the track as a whole. It might have been better to add a full bounce of the kit, outside the main stem folder, for quick previewing.
That being said, when loading all the stems into a project you will find that the levels are near perfect and you will have a nicely mixed track ready to go instantly. This is a big plus. Some pack makers normalize everything so when you load up a few stems clipping happens almost immediately. The other thing that seemed to be missing were dry takes for each of the stems.
Conclusion
I would say that if you are looking to jumpstart a deep tech house live DJ set, get inspiration, use some quality samples in your own tracks or just play around with some groovy deep house sounds this is a great pack for you.
Pack Contents Details:
7 x construction kits (key + bpm labelled)
115 x loops
15 x MIDI files
70 x single shots
25 x Spire presets (soundbank)
225 x files in total
100% royalty-free
450mb unzipped
Price: $17.90 USD
Pros: Quality construction kits perfect for jump starting live sets
Cons: Limited MIDI. No full track previews.