In ogni studio di progetto, i monitor sono veramente il dollaro si ferma qui pezzo di attrezzi. Si può avere la più imponente suite di plug-in in tutto il mondo e se i vostri diffusori monitor colorano il suono in un modo insolito, allora le possibilità di lavorazione un mix decente sono circa buono come i miei 4 anni olds possibilità di trovare il giocattolo gonfiabile attengo ho comprato la scorsa settimana (Nota: La sua stanza è un casino fantastico che cosa è la storia.).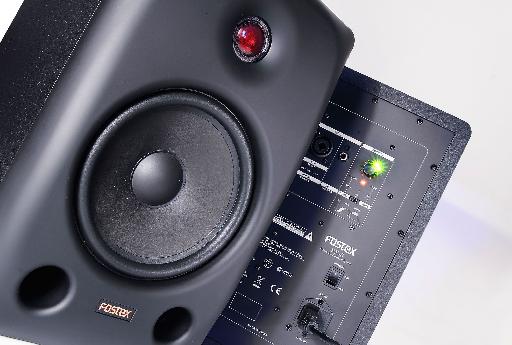 Le caratteristiche
I Fostex PX-6 altoparlanti professionali del monitor sono i più grandi fratelli di monitor PX-5, ma con 6,5 pollici LF e 1 pollice driver HF. Si pompano fuori circa 78 watt di potenza e c'è qualche DSP unico in là che li aiuta a riprodurre il suono in modo accurato e pulito. C'è un ingresso combo XLR sul retro e un ingresso RCA per sorgenti sbilanciate.
La manopola LED-enhanced serve 2 funzioni. Con un interruttore sotto di esso, è possibile commutare tra la registrazione del volume o il tono. La manopola in sé è anche un pulsante che consente di scegliere tra le regolazioni grossolane e fini durante l'impostazione del volume. Quando si utilizza l'EQ, la ruota cliccabile regola tra frequenze basse e acute.
L'interruttore di alimentazione si trova anche nella parte posteriore (grrr quando sono le società di monitoraggio che vanno a riconoscere noi risparmiatori di potenza che amano spegnere tutto quando non in uso?) Che ho trovato per essere scomodo fino a quando ho saputo della modalità di risparmio energetico unico di gli altoparlanti PX. Hanno un modo di attesa automatico che riduce il consumo di potenza di 0.5w dopo 4 ore di assenza di segnale.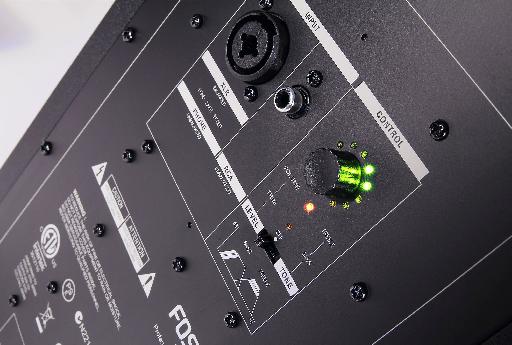 one of my favorite features of the PX-6 monitors is that when you turn them on, it uses an 'auto fade in' function.

Mentre erano sul tema del potere, una delle mie funzioni preferite dei PX-6 monitor è che quando di accenderli, utilizza una dissolvenza automatica in funzione. Questo ripristina automaticamente gradualmente il volume al livello che avete salvato in precedenza e consente di evitare qualsiasi popping o danni agli altoparlanti su power-up.

Il Suono
I monitor sono un prodotto così soggettiva che è difficile etichettare qualsiasi ma quelli sulla frangia più lontano come buono o cattivo suono. Alla fine, ciò che conta di più con il suono è la volontà questo aiutarmi a raggiungere il mio mix finito in fretta? Personalmente ho trovato il PX controlla di essere molto croccante e aperto. Ho sentito tutti i dettagli che volevo in mezzo e l'estremità superiore era decisamente pulito. Per quanto riguarda le frequenze più basse, ho dovuto regolare l'EQ sul retro un po 'per arrivare a dove ho sentito il basso è stato definito abbastanza. Questo potrebbe aver avuto a che fare con la mia collocazione di loro nella stanza (sono fisicamente molto più piccolo monitor che ho la mia stanza già predisposti per) o potrebbe appena stati le mie orecchie abituarsi ad un suono diverso da quello Im utilizzato per . Ad ogni modo, sono stato in grado di regolare la loro in un punto in cui mi sentivo fiducioso di poter mescolare le PX-6 monitor ed essere soddisfatti del risultato.
Conclusione
La sotto $ 1000 categoria monitor di coppia per sta riscaldando, e questo significa grandi cose per il consumatore. Il PX-6 monitor sono una buona scelta a questo prezzo e si accumulano favorevolmente ad altri monitor in questa classe di formato / prezzo.
Prezzo:
Pro:
Contro:
Sito web: