En cualquier estudio de proyecto, los monitores son verdaderamente la responsabilidad es mía pieza de arte. Usted puede tener el más impresionante conjunto de plug-ins en el mundo y si sus monitores están coloreando su sonido de una manera inusual entonces sus posibilidades de elaboración de una mezcla decente son casi tan bueno como mi hijo de 4 años de posibilidades de encontrar el juguete hinchable pego yo le compré la semana pasada (Nota: Su habitación es un desastre terrible Esa cosa es la historia.).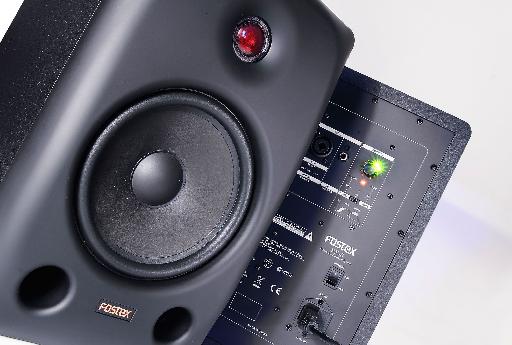 Las características
Los Fostex PX-6 altavoces profesionales de monitores son los hermanos mayores de los monitores PX-5, pero con sonido del tweeter 6.5 LF pulgadas y 1 pulgada. Ellos bombean alrededor de 78 vatios de potencia y hay algunos DSP único allí que les ayuda a reproducir el sonido con precisión y limpiamente. Hay una entrada combo XLR en la parte posterior, así como una entrada RCA para fuentes no balanceadas.
El botón giratorio mejorado LED 2 funciones. Con un interruptor debajo de ella, puede alternar entre el volumen de ajuste o el tono. El mando en sí es también un botón que le permite elegir entre un ajuste grueso y fino al ajustar el volumen. Cuando usted está utilizando el EQ, la rueda se puede hacer clic ajusta entre frecuencias graves y agudas.
El interruptor de encendido también se encuentra en la parte posterior (grrr cuando son las empresas de vigilancia nos va a reconocer los ahorradores de energía que les gusta Apague todo cuando no se utiliza?) Que me pareció ser un inconveniente hasta que me enteré de su exclusivo modo de ahorro de energía de los altavoces px. Tienen un modo de espera automático que reduce el consumo de energía a 0,5 W después de 4 horas de ausencia de señal.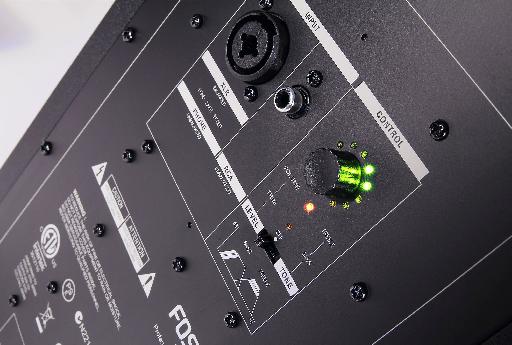 one of my favorite features of the PX-6 monitors is that when you turn them on, it uses an 'auto fade in' function.

Mientras estaban en el tema de la energía, una de mis características favoritas de los PX-6 monitores es que cuando se los enciende, se utiliza un fundido automático en función. Esto restaura automáticamente gradualmente el volumen hasta el nivel que ha guardado previamente y le ayuda a evitar cualquier estallido o daños en los altavoces cuando se enciende.

El sonido
Los monitores son un producto tan subjetivo que es difícil de etiquetar cualquier pero los que están en la franja más lejana como bueno o malo que suena. Al final, lo más importante con el sonido es esto ayudará a conseguir a mi mezcla terminada rápidamente? Yo he encontrado el PX monitorea a ser muy fresco y abierto. Escuché todos los detalles que quería en el centro y el extremo superior era sin duda estaba limpio. En cuanto a las frecuencias más bajas, me tuve que ajustar el ecualizador en la parte trasera un poco para llegar a donde me sentí el bajo se definió suficiente. Eso podría haber tenido que ver con mi colocación de ellos en la habitación (que son físicamente mucho más pequeño que los monitores que he mi habitación ya establecidos para) o que podría haber sido mis oídos acostumbrarse a un sonido diferente que Im utilizado para . De cualquier manera, yo era capaz de ajustar a un punto en que me sentí seguro de que podía MIX en el PX-6 monitores y ser feliz con el resultado.
Conclusión
El sub $ 1000 la categoría de monitor por par se está calentando, y eso significa grandes cosas para el consumidor. Los PX-6 monitores son una buena opción en este punto de precio y se comparan favorablemente con otros monitores en esta clase de tamaño / precio.
Precio:
Pros:
Contras:
Sitio web: