The Focusrite Red Preamp is a staple of many project and professional recording studios. Preamps can be like guitars in that everyone has a favorite one and about a million reasons why it is their favorite one. You'd be hard pressed, however, to find a modern studio where the engineer hasn't used or at least heard of the Focusrite Red series.
A Preamp for your Lunchbox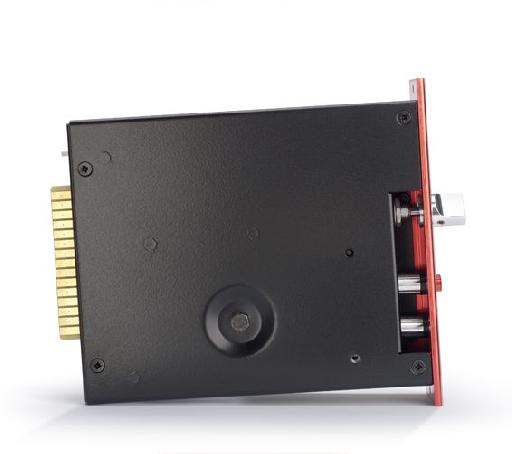 The Focusrite Red 1 500 series has no inputs or outputs without being plugged into a 500 series chassis. Pick a chassis, slide it in and you're good to go!
If you're not familiar with the 500 series concept, here it is in a nutshell. You have a chassis with a certain amount of empty slots. In these slots, you can put all sorts of cool stuff: preamps, EQs, effects, compressors'