After reviewing a few of the Focusrite Clarett and Scarlett mic preamps/interfaces, I was pretty stoked to check out what Focusrite had to offer in the world of iOS. As a musician who has fully embraced mobile apps for both recording and performance, I'm always on the lookout for iOS devices that can help me capture 'on the go' at a quality that will hold up later on in the studio. The Focusrite iTrack One Pre packs a lot of power into a tiny chassis.
The Look and Feel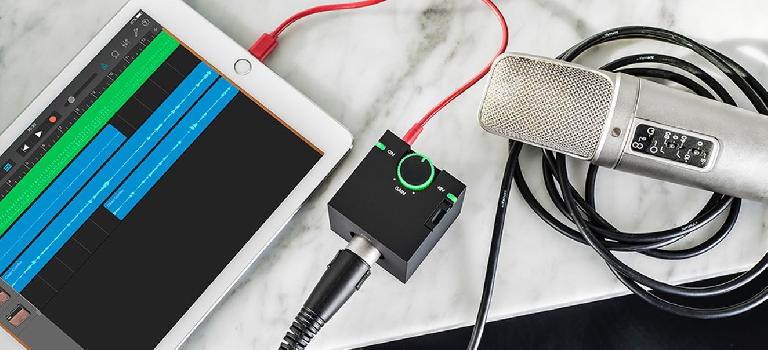 Don't let the pocket sized package fool you, the Focusrite iTrack One Pre is a pretty slick piece of kit. The device is ruggedly built, and I particularly appreciated the illumination on both the LEDs for power and the wheel for gain. It makes it easy to tell when the interface is active and is sending audio to my iOS device.
The bottom of the iTrack One Pre also contains a non-slip coating that now seems mandatory on all audio devices - why doesn't everyone have this? With such a simple and thoughtful little piece of rubber/plastic, the iTrack One Pre absolutely does not move when it's placed on a table next to my phone - something I appreciate when I'm trying to quickly set up an 'on the go' configuration.
The Feature Set
The iTrack One Pre contains a single Focusrite microphone preamp. The device draws phantom power when needed from your iOS device, and the battery drain is minimal. You can plug in an XLR cable or a 1/4" cable thanks to the combo jack, and the noise floor on this little guy is fantastic. I hooked up my guitar and got a full and clean tone into Bias Amp in a way that was much faster than hooking up a powered interface and much cleaner than a more cheaply built solution.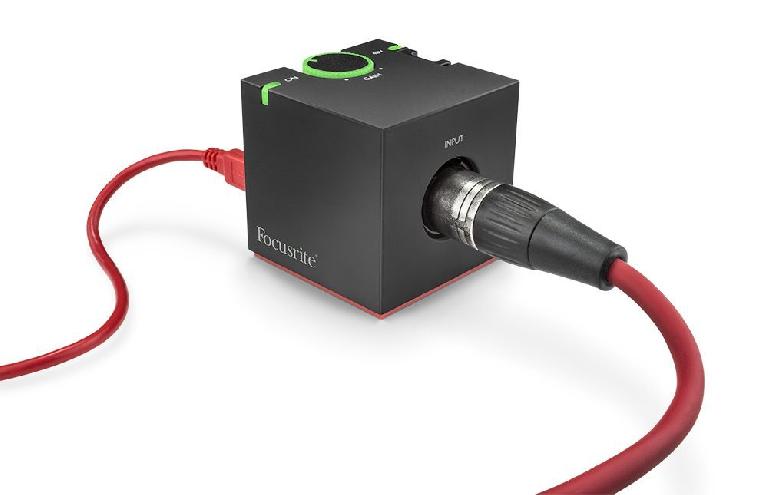 As far as the microphone input, I'd put it close to on par with the Scarlett pre found on Focusrite's desktop interfaces. It's fairly transparent, very clean, and has plenty of headroom for your favorite condenser microphone. The iTrack One Pre comes with a sleek carrying bag as well as all the cables you need for both connecting to iOS and powering phantom-hungry mics with a USB micro input.
Conclusion
The Focusrite iTrack One Pre is probably the absolute fastest and most convenient way you will find to get a single channel of audio into your iOS device. It is lightweight, yet ruggedly built. The suction bottom keeps it in place on your tabletop. The carrying bag doesn't add any bulk to it, and the cables can be kept in the bag.
My only gripe is that you have no way of getting your audio out of your device (other than the speaker) if you're utilizing the iTrack One Pre with an iPhone 7 (or future iPhones). There is no monitoring output on the iTrack One Pre, so those of us without a headphone jack will have to utilize this for recording only. Still, it's a great little piece of tech that is thoughtfully built and wonderfully convenient.
Price: $129.99
Pros: Ruggedly built, excellent visual feedback, great sound, convenient size.
Cons: No monitoring output, price feels a touch on the high side.