FL Studio's new Transistor Bass plugin is a great addition to the FL's arsenal of instruments. It's a TB-303 bass synth emulator. For those of you who don't know, the TB-303 is a mono bass synth with an included step sequencer. There is a demo version of this synth so you can try out and follow along with the review before buying. Let's see how FL have emulated this and what additions they have added.
The UI Look
If you've used a TB-303 or another emulator, then the user interface will be familiar to you. It has your parameters at the top to shape the waveform, for example the tuning, cutoff and resonance dials. And just above these dials you can choose your pre-programmed sequencer part, and its relative patch.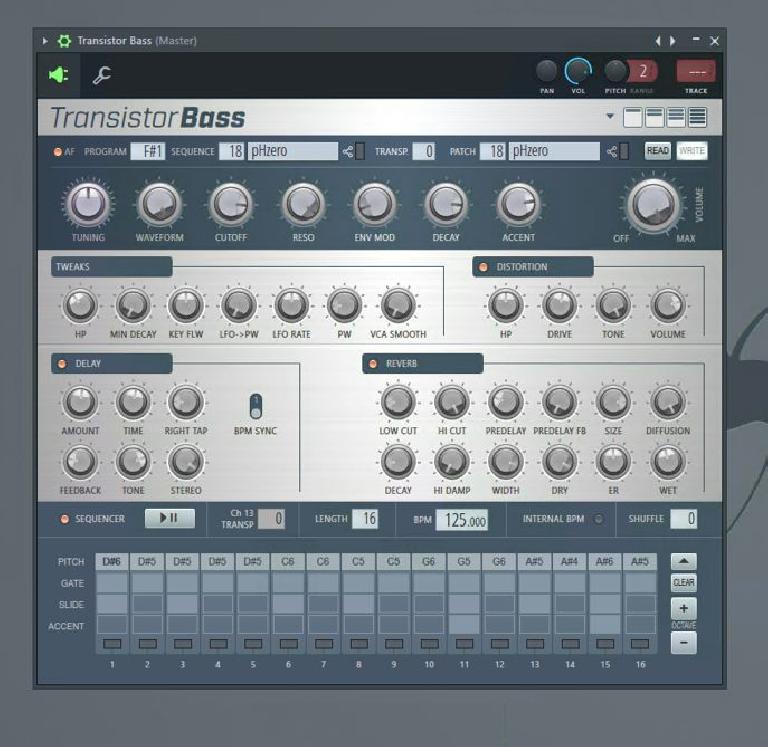 There are some extra additions, which really beef up this rendition. But I'll get to those a bit more later.
There are also themes included in the plugin, so that you can change the look and feel of the synth. I quite like the dark theme.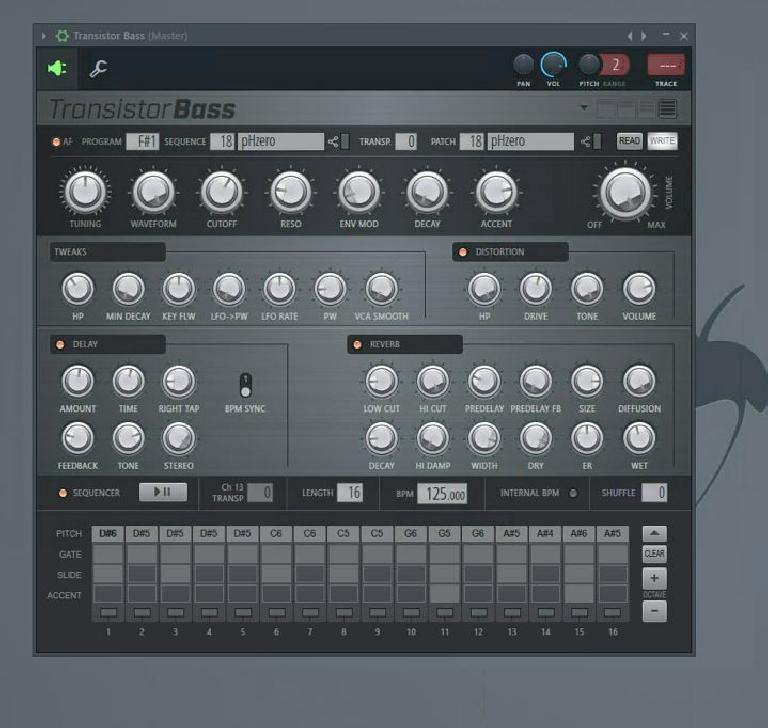 Sequencers and Patches
The plugin comes bundled with a large amount of pre-programmed sequencer patterns, 127 to be precise plus you can also choose from 127 patches. So that gives you a lot of variety for this plugin and finding the sequencer patch you want.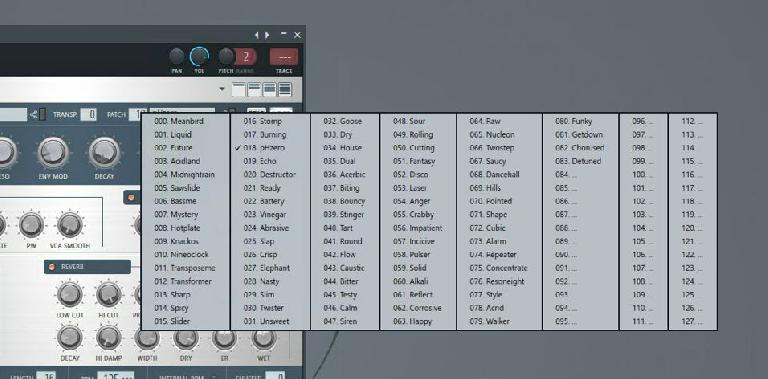 And then these programs are assigned to a MIDI note. The program contains a sequence and a patch, so you can use your keyboard to change the patterns on the fly—just make sure the AutoFollow is enabled so that during playback it follows the program changes.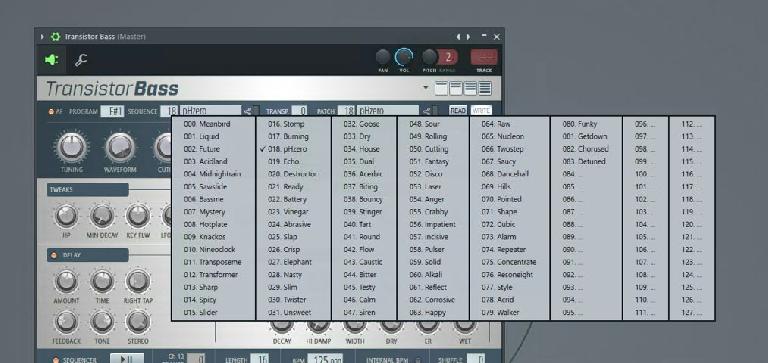 The Sequencer Grid
The Sequencer Grid is located at the bottom. It has been minimized by default, but you can click on the button to the right of it to expand the sequencer to show you what notes have been programmed in.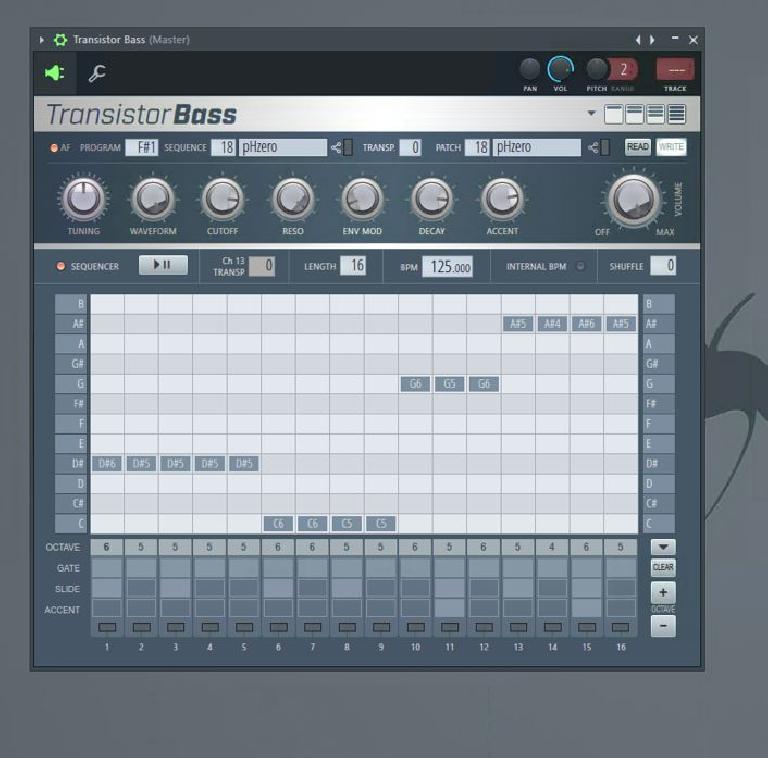 This bass synth really comes into its own when you start to alter the octave, gate, slide and accent of each step with the sequencer. These can really help get you to that classic 'Acid and Trance' style TB-303 patterns that made this bass synth so famous. It's a unique way of working, but once you get into bass step sequencing and editing, you really get quite a dynamic bass pattern.
Now what's really cool with this bass synth and FL Studio is that programming in notes in the Piano Editor will trigger different sequences. And what's even better is that it gives you the name of the sequence for each note in the Piano Editor. So you can easily find the sequence name.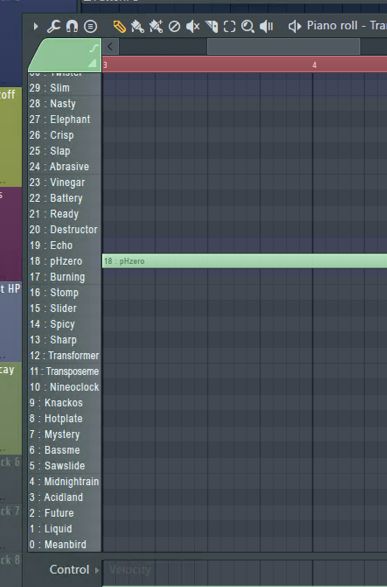 Obviously, now with the patterns being assigned to the different pitches notes you may be wondering how you can transpose your patterns then. Well, you're able to do this with MIDI Channel 13, and you can choose it from the Note Color picker, like where you can choose to slide notes.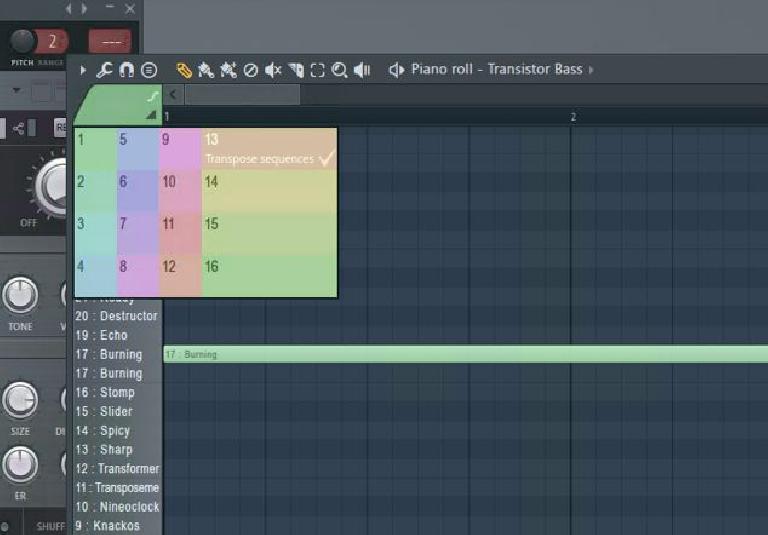 It's also possible to deactivate the sequencer (by disabling the Auto Follow button) so that you can program in your own bass part but use the Transistor Bass synth engine.
Height Visibility
I like how you can show and hide the Step Sequencer. You also have 4 options to change the height visibility of the plugin allowing you to hide and show from the top down. Giving you more screen real estate when needed, but still being able to view the main bass parameters of the plugin.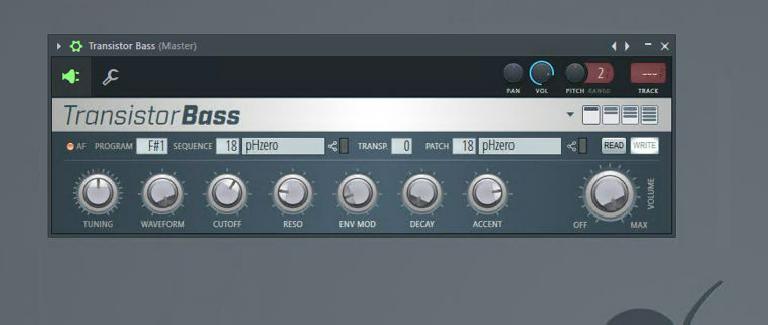 Effect Included
There are some great effects included with this bass synth. You have your delay which is great at adding some depth and repeats to the pattern, giving it some more details and definition. There's also a reverb module to give the bass a sense of space combined with the other sounds in your mix. But my favorite bit is the inclusion of a distortion stomp box-style unit, allowing you to add some grit to your step-sequenced bass patterns.

Writing Your Own Patches
So I said it comes included with 127 Patches. But you'll notice that the last few patches are empty, and that's because you can use these to write in your own. You'll notice that when you alter a patch, the Write button becomes highlighted. If you click this, it will write the changes you have made to the patch. I'd recommend not doing this as you'll overwrite the default patches that came with it. However, if you do make some changes to a patch you can click the Read button to take you back to the initial patch.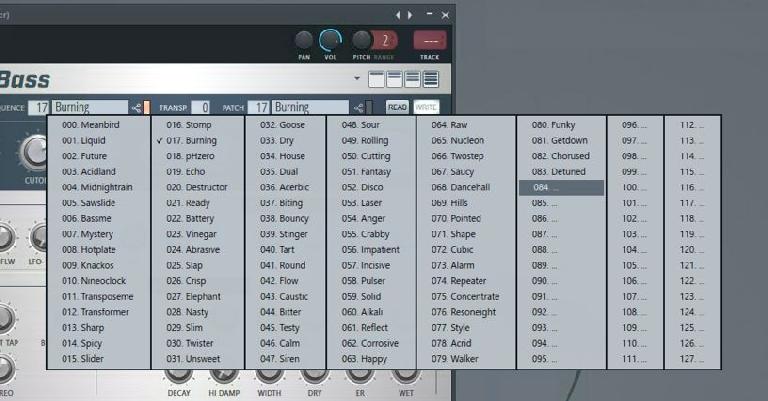 Where the Write comes in handy is when you want to create your own patch. To do this, browse to one of the blank patches and start tweaking away, then click the Write button to save your patch to the empty slot.
Automation Clips
Where I feel the Transistor Bass really came into its own was when I started automation parameters. For example, I created automation clips for the Cutoff, Resonance, Distortion High Pass, and Decay knobs.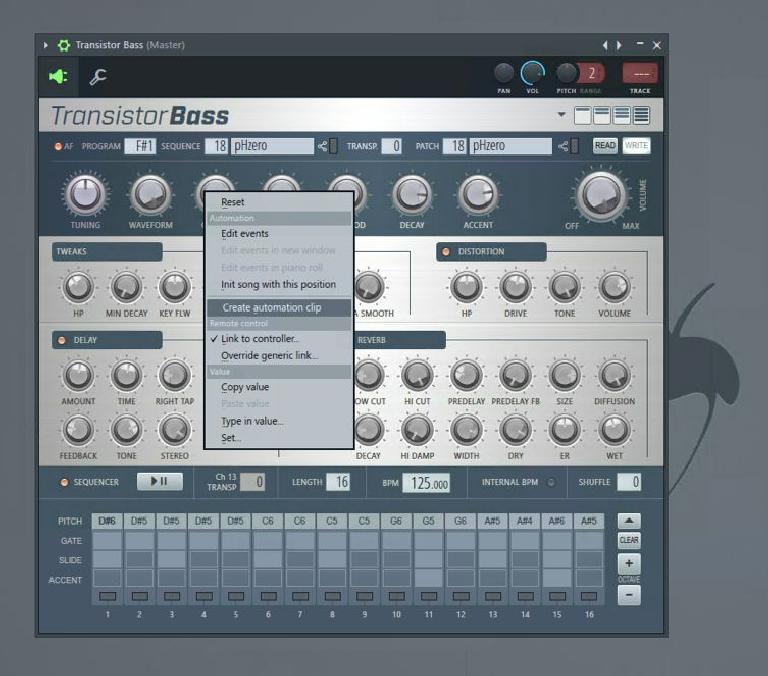 Then I automated these over time over a couple of bars. In the following audio example, I increased the cutoff and Resonance dials while decreasing the Distortion High pass.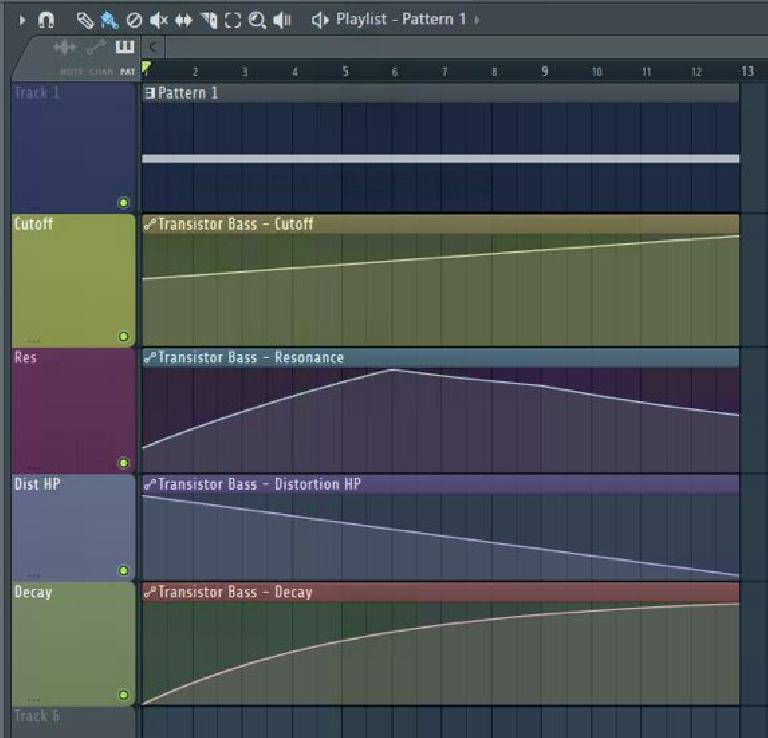 Try this out! Automate the dials and see how it really brings the synth to life!
Conclusion
That's FL Studio's Transistor Bass in a nutshell. It's a great emulation of the classic TB303 bass synth with some additional features like the effects, and the visual representation of the step sequencer. It works wonders in giving you that classic Acid and Trance-style basslines. Plus, it can be used for so many other genres, imparting its tonal character on your sound. This is a must have bass synth for electronic music productions.
Price: $49 ($79 after the 1st December 2016)
Pros: Great rendition of the TB-303, with some added features like extra effects, and being able to view the step sequencer pattern
Cons: Pity it's not available as a 3rd-party plugin to operate in other DAWs, it's exclusive to FL Studio.
Web: http://www.image-line.com/plugins/Transistor+Bass/