Review: Expressive E Touché MIDI Controller
If you haven't ever seen anything quite like the Expressive E Touché MIDI Controller before, you're not alone. Matt Vanacoro explores this highly adept and unique-looking MIDI controller device.
Alternative controllers are becoming more commonplace nowadays, and using elements of touch to alter synth parameters is slowly building momentum as touch screen become more pervasive in our musical devices. The Touché aims to help both of these worlds meet with a control paradigm that is tactile, sensitive, and yet profoundly musical. I've had one in my studio for a week and it's been fun and interesting.
Hands On
The Touché is a physical controller that is a little less than a foot long. It has a beautiful wooden surface that feels incredibly good to touch. The surface is seemingly suspended about an inch above the rubberized base. Design wise, Expressive E really did a number here - the wooden panel really seems to float! There is a rotary knob at the base, as well as two buttons for patch changes.
The panel can detect four different dimensions of touch, and it is incredibly sensitive. The slightest graze offers audible feedback all the way through the firmest press. One thing you notice right away with the Touché is that there is a very wide range of expression possible - from the smallest nuance to the largest sonic punishment you wish to deal out. It connects via USB to your computer, via MIDI to your physical synth/keyboard, or via CV to a modular setup.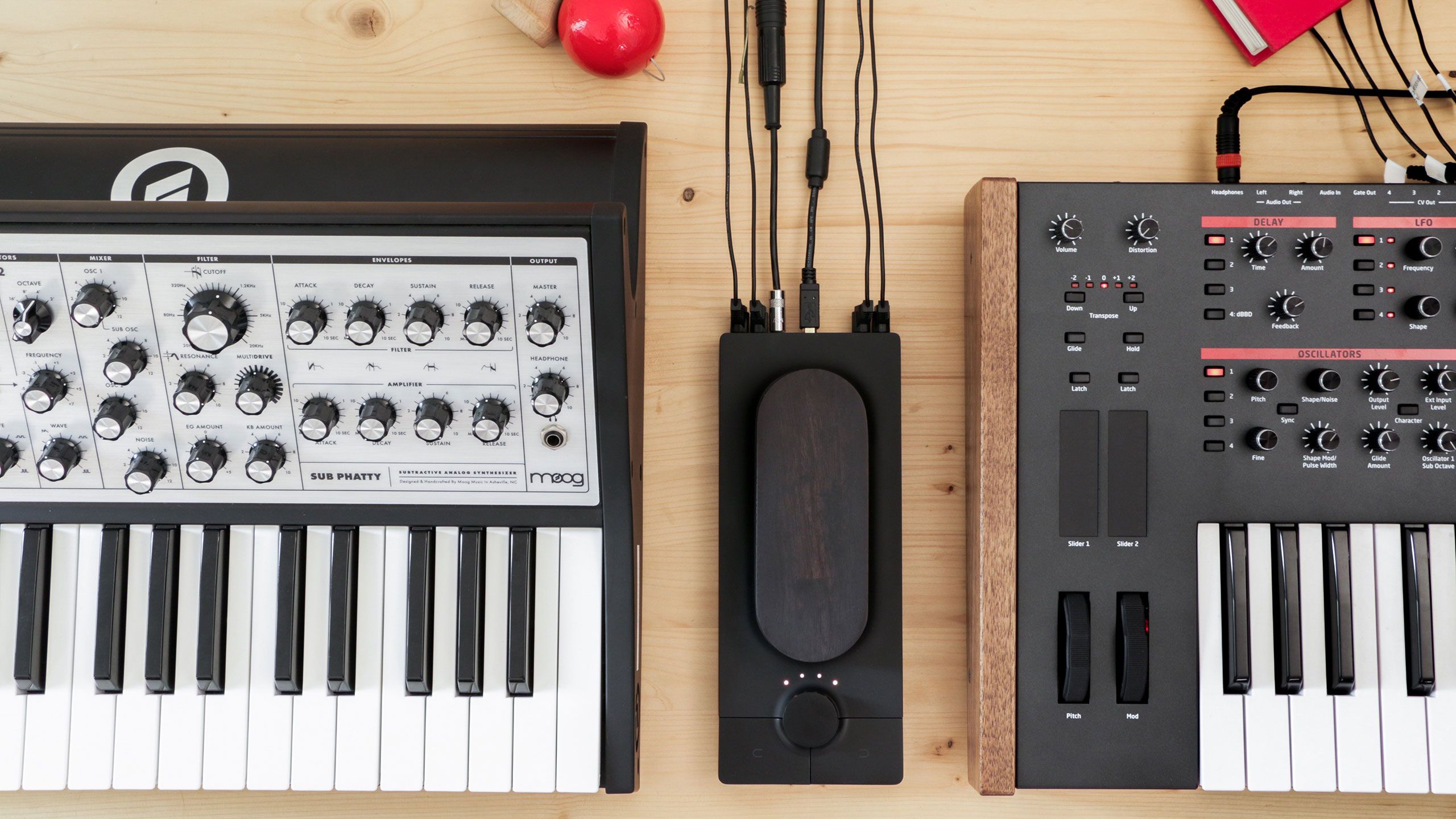 Hand in Hand
Touché is paired up with Lié to configure the dimensions and what they control. Lié can function as a host for VST instruments (AU support is on the way), so you can use Touché with the included UVI workstation library or with any of your own VST plug-ins. The Lié screen is where you can map which dimension controls which parameter. It's fairly straightforward, and quite easy to do. The only snag you can run into is if you have any third party plug-ins that don't report their parameters to hosts very well, and you likely are already annoyed with those plug-ins already.
You can also use Lié to configure the Touché for a slew of common keyboards. I tested the Touché with my Korg Minilogue and Korg Kronos with great success. You can even use the Touché to control elements of hardware synths as specific as Karma on the Korg series - score!
The Sounds
The pre-programmed sound library that runs in UVI Workstation and ships with Lié is, of course, a great example of what the Touché can do. Each of the patches make great use of the Touché, and you can bend pitch, control filter cutoff, mix in FX, sweep eq, and just about anything else you can think of. You can also map more than one parameter to a dimension, so if you really want to have a huge change happen when you slam your hand on this thing, you can.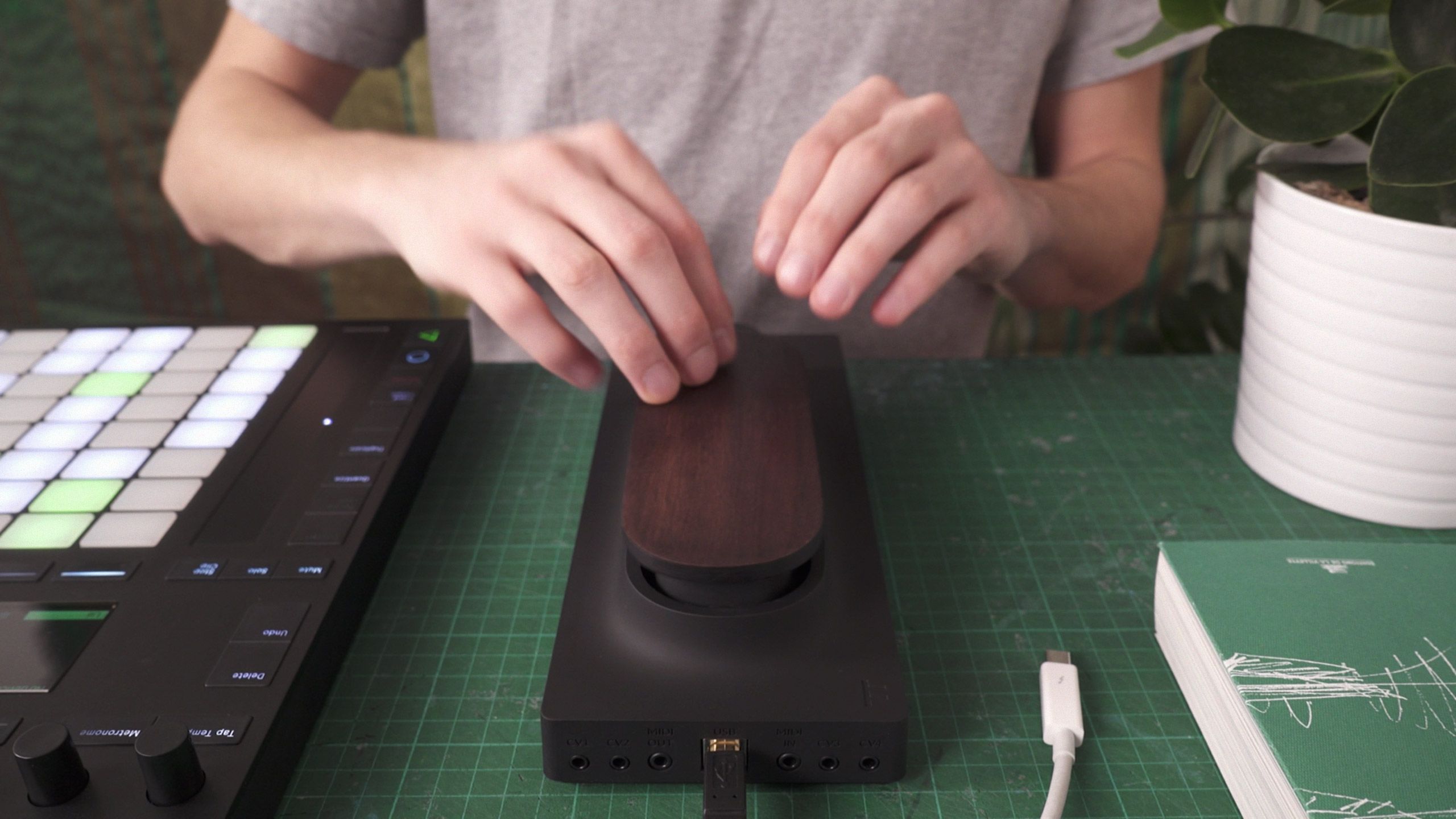 Conclusion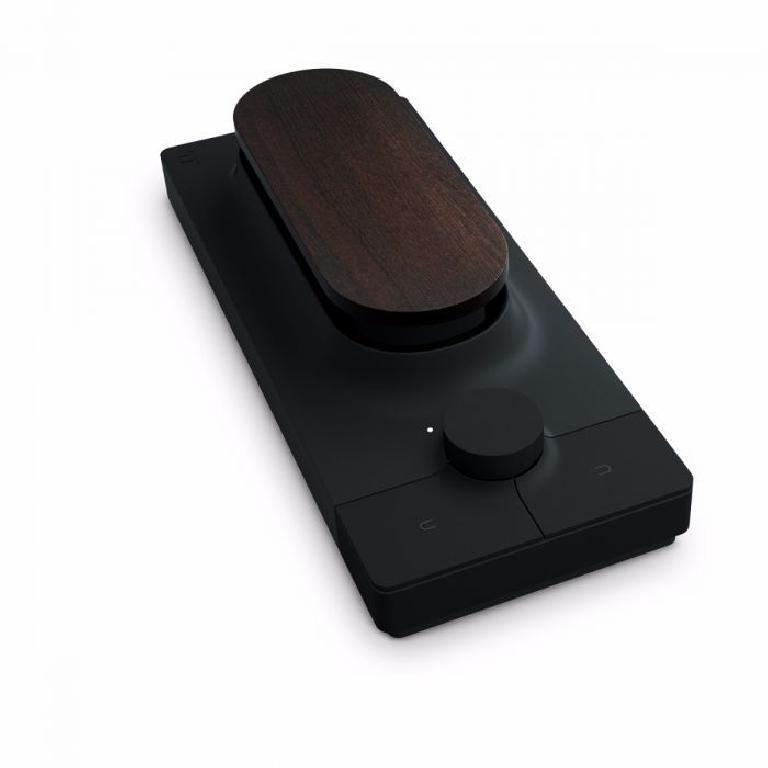 I think that the Touché is a great example of an alternative controller that doesn't eschew your piano skills, but allows you to utilize them as well as add touch and realism to your sounds. Many alternative controllers force you to learn a whole new style of playing, but the Touché compliments your skills in a very musical and natural way.
It's easy to learn, easy to use, and feels fantastic. I look forward to AU support on the host side (the plug-in itself is AU, but it can only host VST at the time of writing) and continued addition of legacy hardware synths. This is a really great controller that can add some depth to your sounds and performances.
Price: $399
Pros: Beautiful craftsmanship and design, huge dynamic range, nuanced touch, great included sounds, easy to set up, bus powered, works with every type of synth from hardware to software, modular/CV compatible.
Cons: Preset buttons feel a little shallow to press.